The chairman of the House Science, Space and Technology Committee, issued a subpoena on Wednesday for thousands of phone texts that Environmental Protection Agency Administrator Gina McCarthy has refused to turn over to congressional investigators.
The subpoena from Rep. Lamar Smith (R-Texas) follows several weeks of attempts by the committee to gain access to texts to and from McCarthy. But the EPA has decided not to give them up, and has instead handed over heavily redacted messages that haven't helped the committee.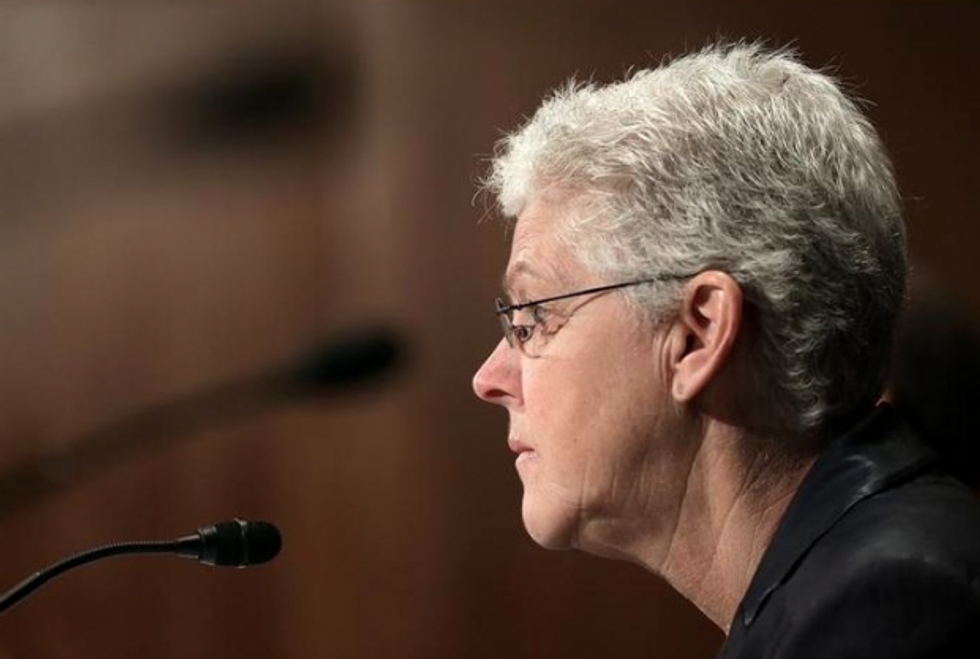 EPA Administrator Gina McCarthy was subpoenaed on Wednesday for phone texts that she has refused to give to Congress. Image: Win McNamee/Getty Images
"Because EPA has refused to provide a complete production of records in response to the committee's repeated requests, I am left with no alternative but to issue a subpoena to compel you to produce, among other things, unredacted cellular phone billing records and emails relevant to the committee's oversight," Smith wrote to McCarthy.
Republicans have been after various EPA records related to several decisions by the agency. Last year, for example, the GOP sought emails related to a decision to block a proposed mining operation in Alaska, after which the EPA said it lost those emails.
The GOP has also sought McCarty's texts, in part to learn more about her relationship with the League of Conservation Voters. Among other things, Republicans said the EPA has worked with that group to block the Keystone XL pipeline.
Last year, however, the EPA told a court that more than 5,000 text messages were deleted from McCarthy's phone. Since then, the EPA has only given partial answers to efforts by Congress to see those texts, and instead has only given Congress one text message.
That message was from the League and congratulated McCarthy on Keystone, to which McCarthy replied that the conversation should take place over email.
"EPA would have the committee believe that of the more than 5,000 texts sent or received by you on your agency phone, the only one that was related to official business and required consideration for archiving was received less than ten days after the committee wrote to the agency requesting information about your text messages and archiving practices," Smith wrote.
"Committee staff has contacted EPA staff on at least ten occasions in an attempt to obtain the information required for its oversight in a number of different ways," he added. "The EPA, however, has yet to produce all requested documents and information in unredacted format."
Read Smith's letter here: