RadioShack auctioned off the private data of millions of its customers, despite its privacy policy promising not to sell customer information "to anyone at any time."
Bloomberg reported that the failed retail chain sold off up to 65 million customer names and home addresses, in addition to 13 million email addresses to one of its creditors as part of its bankruptcy filing.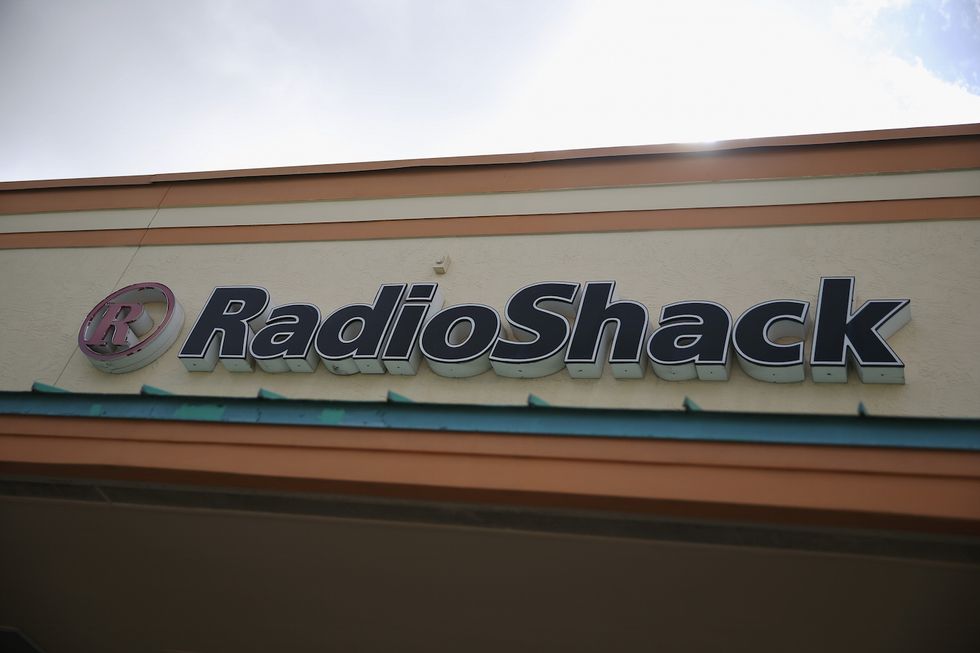 Joe Raedle/Getty Images
Upon learning of RadioShack's plans to sell information, two state attorneys general filed lawsuits in opposition. The chief law enforcement officials of both Tennessee and Texas argued that the sale of customers' personal information is a violation of those state's laws, which prevent stores from sharing or selling data if the stores' privacy policies states state they won't sell it.
A bankruptcy court is set to decide Thursday whether RadioShack's sale is legal.
If the court approves it, ownership of the data will be transferred to the New York City-based hedge fund and RadioShack creditor Standard General, which is planning to keep as many as 1,750 stores open, the Wall Street Journal reported.
But RadioShack's privacy policy states that it will "not sell or rent your personally identifiable information to anyone at any time." It goes on to state, however, that it "may send personally identifiable information about you to other organizations" under a few exceptions — one of which is if "required to do so by law, for example, in response to a court order or subpoena."
Despite the attorneys generals' lawsuits, the Federal Trade Commission suggested to Bloomberg that it might be willing to allow RadioShack to go ahead and sell. The only restrictions it cited to the publication were that data cannot be sold as a stand-alone asset, the buyer has to be in the same line of business as the seller and the buyer must agree to the same privacy policy.
Under those restrictions, it appears that it might still be possible for RadioShack to sell the information since Standard General is reportedly planning to operate stores.
In 2011, the FTC acknowledged while responding to the now-out-of-business Borders bookstore that bankruptcy cases "may present special circumstances." The federal commission later concluded, however, that the store needed permission from its customers before it could legally sell their information.
The FTC did not respond to a request for comment from TheBlaze it would permit RadioShack to sell any information.
(H/T: Bloomberg)
–
Follow Jon Street (@JonStreet) on Twitter