A popular Christian company has decided to pull all sales of "heaven visitation items" from its stores and website — a decision that was announced this week just two months after Alex Malarkey, who claimed in the 2010 book "The Boy Who Came Back from Heaven" that he visited heaven during a medical crisis, revealed that the story was made up.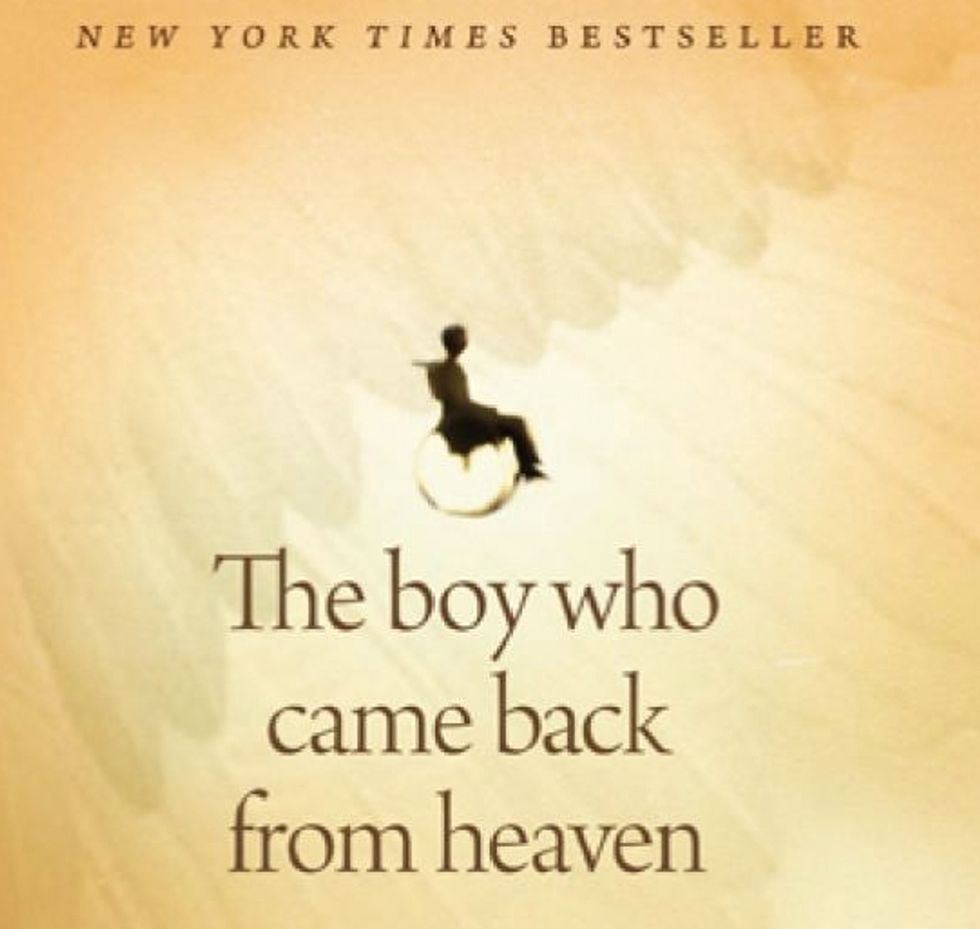 Tyndale House
"Last summer, as we began developing LifeWay's new structure and direction — what we've now identified as One LifeWay — the role of heaven visitation resources was included in our considerations," LifeWay spokesman Marty King told the Baptist Press. "We decided these experiential testimonies about heaven would not be a part of our new direction, so we stopped re-ordering them for our stores last summer."
King said that these "heaven visitation items" have been removed from LifeWay's website and its stores, as the company heads toward what he called a "new direction."
He also said that a resolution that was recently passed by the Southern Baptist Convention, urging believers not to allow books about purported visits to heaven to supersede their view of scriptural authority on the afterlife, was considered in LifeWay's decision to pull the materials, according to the Baptist Press.
LifeWay had previously stopped selling Malarkey's book in January after the teenager wrote an open letter claiming that his story was fabricated and that he had not visited heaven and met Jesus as the text claimed.
As TheBlaze previously reported, the boy's revelation made news after Malarkey sent a letter to the Pen and Pulpit blog in which he pointedly admitted that the story was concocted. Tyndale House, the book's publisher, ended up pulling it off of bookshelves as well.
"I did not die. I did not go to heaven. I said I went to heaven because I thought it would get me attention. When I made the claims that I did, I had never read the Bible," he wrote. "People have profited from lies, and continue to. They should read the Bible, which is enough. The Bible is the only source of truth. Anything written by man cannot be infallible."
Malarkey went on in the statement to share his belief in Jesus and the central Christian doctrine that Christ died for humanity's sins, calling for those marketing the materials "to repent and hold the Bible as enough."
His admission led Colton Burpo — a 14 year old whose similar story of nearly dying and meeting Jesus that was told in a book and movie titled, "Heaven Is For Real" — to defend himself and his family.
"I know there has been a lot of talk about the truth of other Heaven stories in the past few days. I just wanted to take a second and let everyone know that I stand by my story found in my book Heaven is for Real," Burpo said in a statement. "I still remember my experience in Heaven. I want to keep telling people about my experience because it has given hope to so many people."
The Pen and Pulpit blog penned a post on Tuesday casting doubt on some of King's claims about why the heavenly visitation stories were pulled.
LifeWay operates 180 stores across the nation in addition to making books and resources available on its website. A basic search of heavenly tourism books like "Heaven Is For Real" and "90 Minutes in Heaven" yielded no results on their sales platform.
--
Front page image via Shutterstock.com.