At least 10 drivers have had to get their cars checked after experiencing mysterious breakdowns.
The one thing they all have in common? They recently filled up at the same gas station in Hopatcong, New Jersey.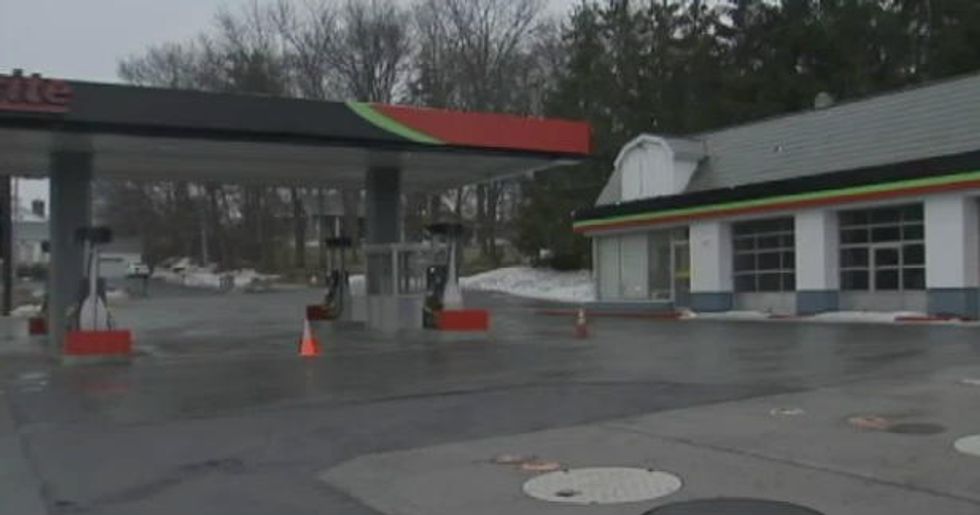 Enrite gas station is seen in Hopatcong, New Jersey. (Image source: WNBC-TV)
Driver Leah Keyes told WNBC-TV her brand-new car "totally died." Marlene Caprio's car had to be towed after it stopped working.
"It wouldn't start. She said, 'I went to hit the gas and it was bucking and kept stalling and shutting off,'" said mechanic Andrew Muns, who inspected one of the broken-down cars. Muns, like the mechanics who looked at the vehicles belonging to the other nine drivers, found the gas in the tank was half watered-down.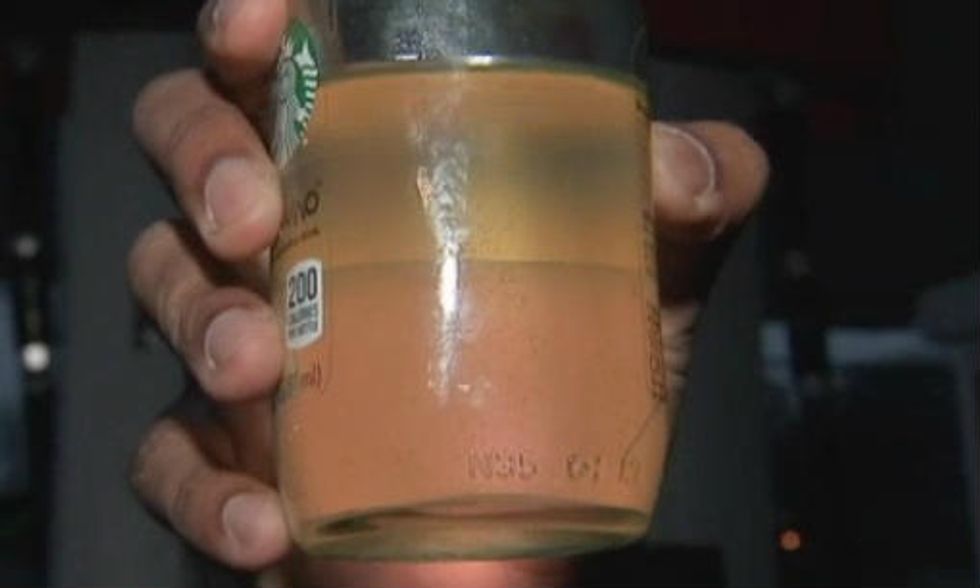 Local reporter holds a bottle containing half watered-down gasoline sold at a New Jersey gas station. (WNBC-TV)
The problem was traced back to Enrite gas station in Hopatcong, New Jersey. A WNBC reporter went to the station to try to find out what happened, but an employee said the owner wasn't there.
It's not clear why the gas contained so much water, which according to Muns, "can rust all your fuel lines out, it can cause permanent damage to the engine [and] bent valves."
Keyes said she doesn't know if the station might have just received a bad delivery from its supplier or if other factors may have played a role. And it appears they may have. According to NJ.com, 4-5 inches of water was later discovered in the station's holding tank.
The owner of the Enright station told police he doesn't know how the water got there since the holding tank is new but he agreed to pay the repair costs for each of the cars affected, each of which were reported by WNBC to have cost anywhere from $600-$800.
Police told the outlet they are not investigating the matter as a crime.
(H/T: WNBC-TV)
–
Follow Jon Street (@JonStreet) on Twitter