The actions of Sgt. Joe Hudson with the Griffin Police Department in Georgia are being called heroic, but to the veteran police officer, he was just doing his job.
WXIA-TV reported that Hudson was the first to arrive on the scene of a house fire this week.
The camera the officer was wearing on his body captured what happened next.
"Where's the grandbaby?" Hudson asked a woman as she emerged from the home saying her grandchild was still inside.
Entering the home, the officer's video shows the house filling with smoke. Audio captures Hudson coughing as he beings his search.
"Hello?" he yelled moments before grabbings some clothes to put over his face.
Finally, Hudson found the 3-year-old in his bed.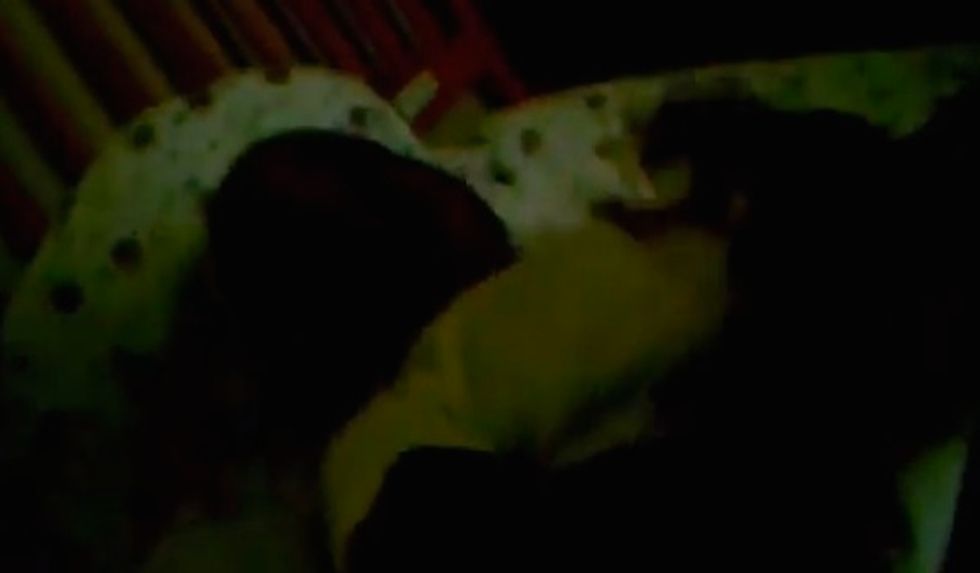 The 3-year-old was found in his bed. (Image source: YouTube)
Coughing even more, Hudson raced outside with the child just as emergency vehicles were arriving.
After he composed himself and caught his breath, the video shows Hudson introducing himself to the toddler and asking if he was alright.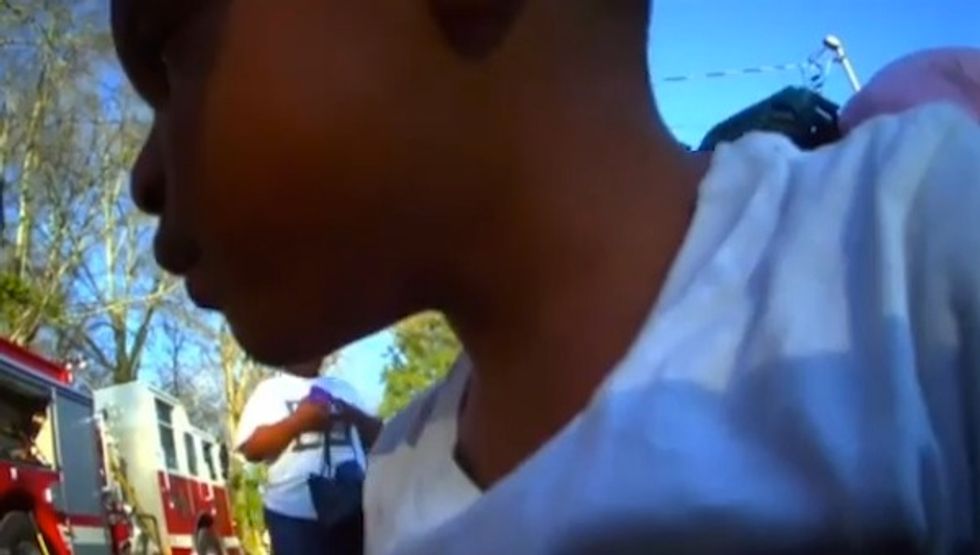 Both the officer and the boy were fine once outside. (Image source: YouTube)
Watch the footage:
Though some are hailing Hudson as a hero, he told WXIA this is what he gets paid to do.
"I did what I get paid to do," he said. "I'm supposed to do what others might not, so that's what I did. I earned my paycheck."
To WAGA-TV, Hudson said as a father of three boys himself, he just followed his instincts.
"I mean I'm not going to wait for the fire department on that one," he told the news station.
Hudson told WGCL-TV that the thank you he received from the grandmother — a hug and a kiss on the cheek — "makes it all worth it."
"Doing this job when you have something like this happen, there is so much negativity out here, it felt good that day," he added. "I felt good when I went home."
WXIA reported that the police department started using body cameras at the beginning of this year. The cameras were donated by Waffle House after one of the department's officers was killed at one of its restaurants.