A video showing an SUV repeatedly ramming a van on a Detroit street is going viral — but it's apparently who the drivers are and how it all started that might be more difficult to fathom.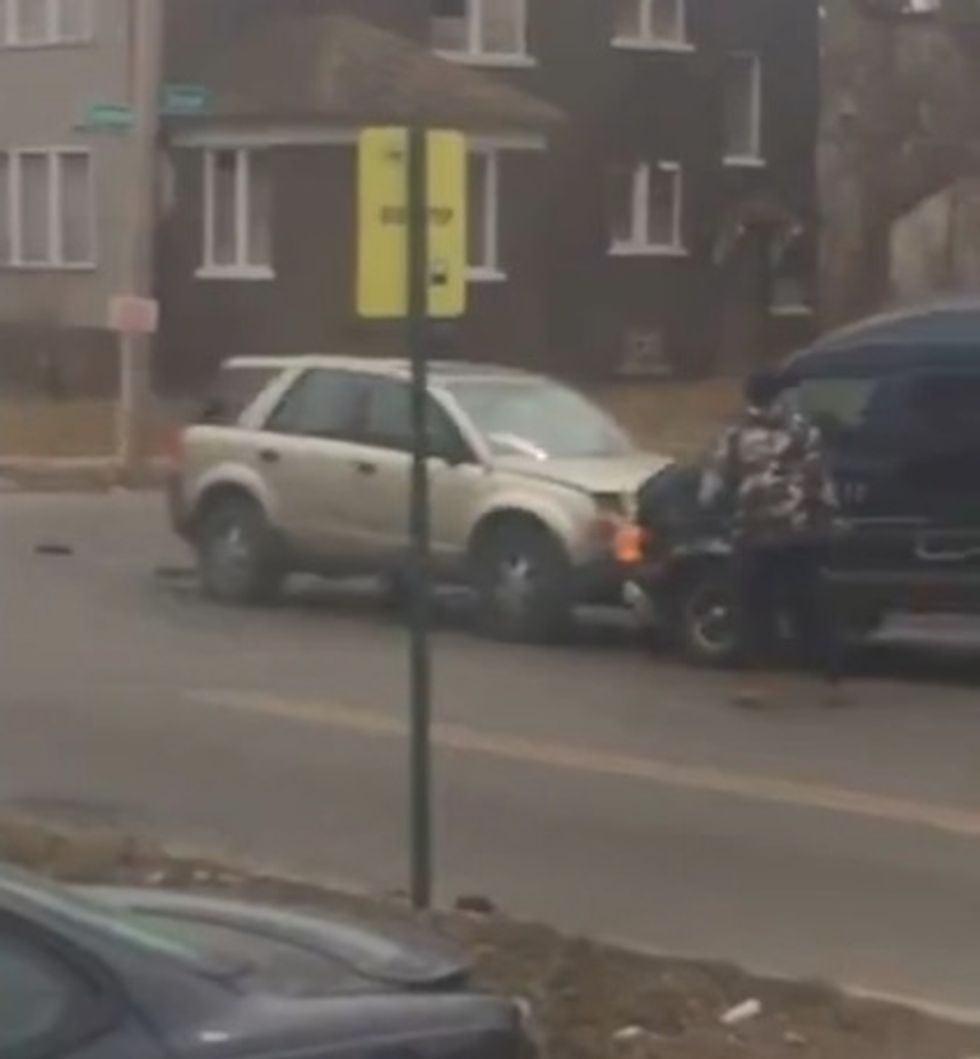 The van driver stands outside it while the SUV driver hits it. (Image source: Live Leak)
"These men were over 50; I know they were over 50," witness Roberta Cutts told WJBK-TV. "I couldn't believe it." Cutts said she saw the incident earlier in the week from her driveway.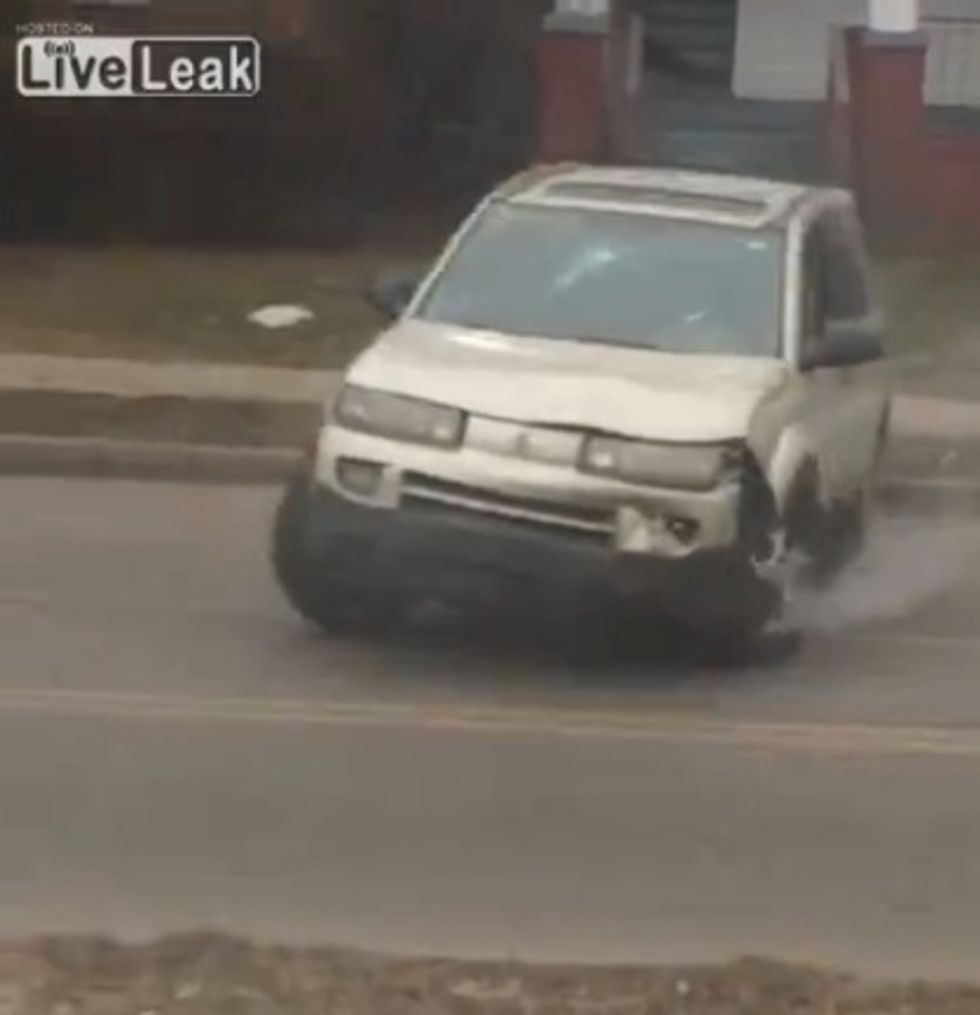 Image source: Live Leak
Neighbors told the station the battle was between relatives — a driver of a gold SUV and a driver of a green van.
And apparently it all started over a miniscule dollar amount.
"The guy driving the SUV asked the guy for $10 and he said he didn't have $10," Cutts told WJBK. "And they were about to get into the green van and then the two older men just start arguing. They were about to fight."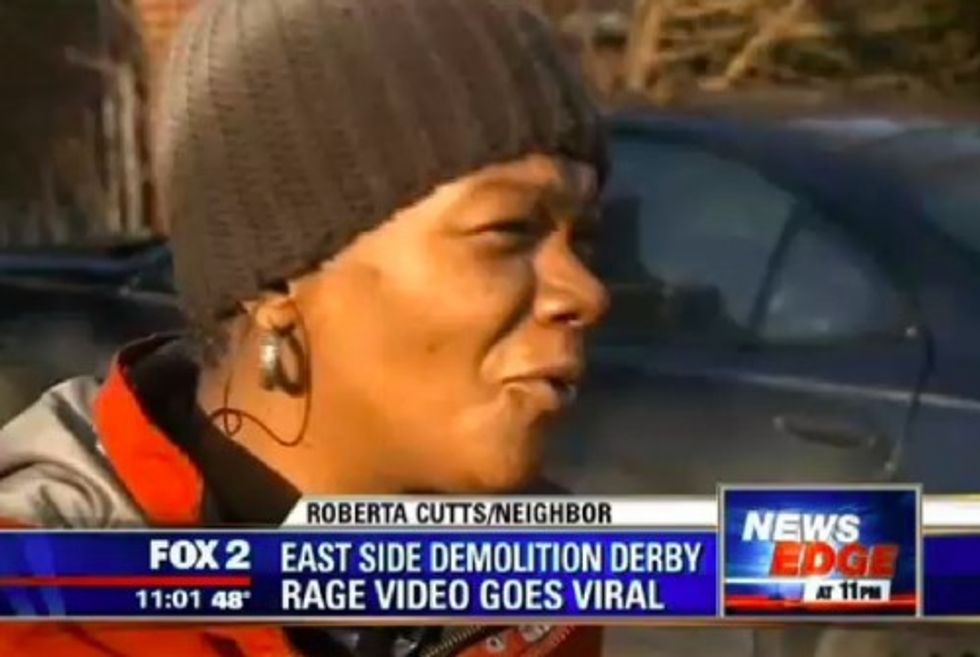 Image source: Live Leak
Cutts told the station that the van actually rammed the SUV first — then the SUV driver "just lost it."
Once the cellphone camera began rolling, those recording the proceedings were heard saying the SUV driver hit a pedestrian. Then the SUV driver began ramming the van — eight times in all, including an attempt to bulldoze it down the street.
The SUV driver's airbag deployed, but he continued his rampage, driving over a lawn and seemingly threatening to hit his opponent who had exited the van.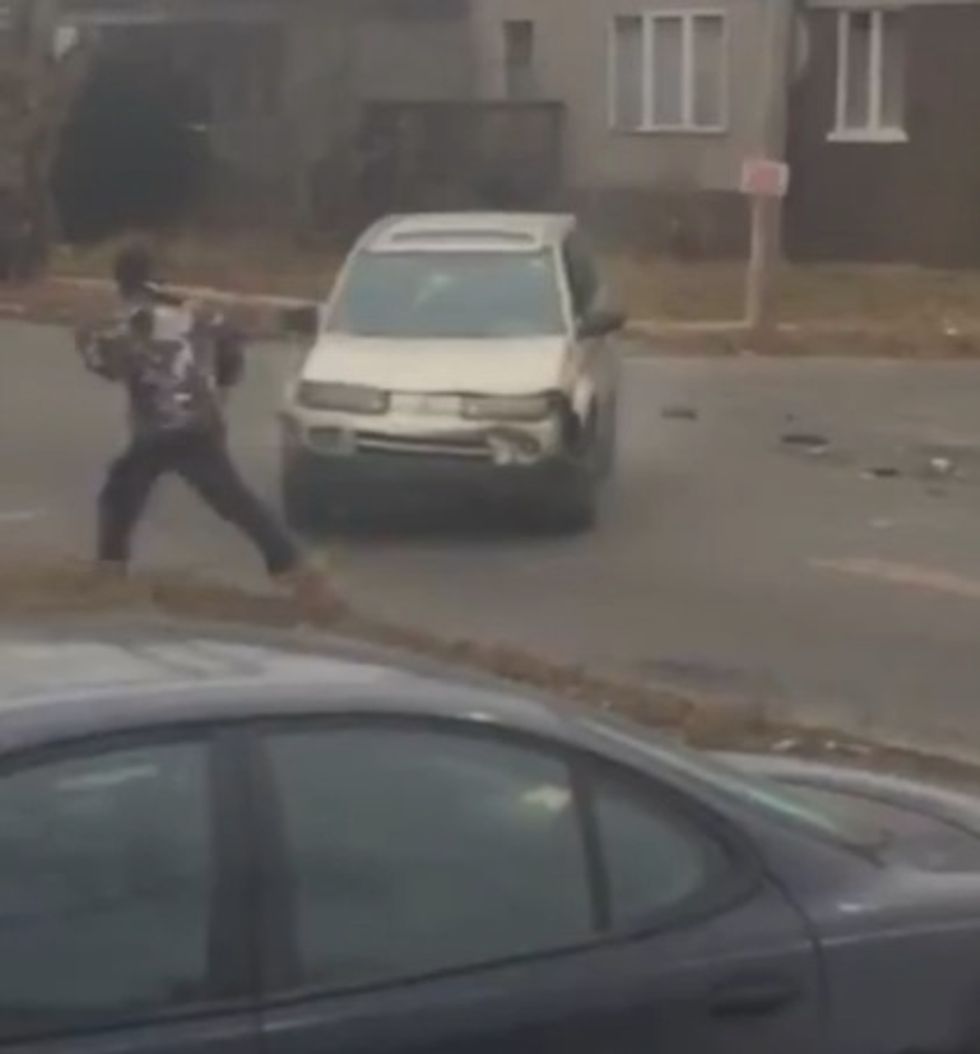 Image source: Live Leak
The unredacted Live Leak clip — which includes a bevy of profanities and N-word utterances — doesn't show the van driver's apparent revenge.
"The guy in the green van just jumped in and took off so fast and then rammed him and rammed him again, and then took off," Cutts told WJBK. "And the guy in the SUV came down, smoked a cigarette, then tried to drive the truck. I guess it wouldn't go anywhere and the police got him."
While police have made no arrests, WJBK noted a possible charge includes felonious assault with a motor vehicle.
—
Follow Dave Urbanski (@DaveVUrbanski) on Twitter