Senate Republicans have broken their promise to treat Attorney General nominee Loretta Lynch fairly and to give her a vote in a reasonable period of time, White House spokesman Josh Earnest argued Friday.
"I think we're up to 139 days now," Earnest told reporters. "And again, that represents an unconscionable delay on the part of Republicans who previously promised to consider her nomination in a timely fashion and to treat her fairly."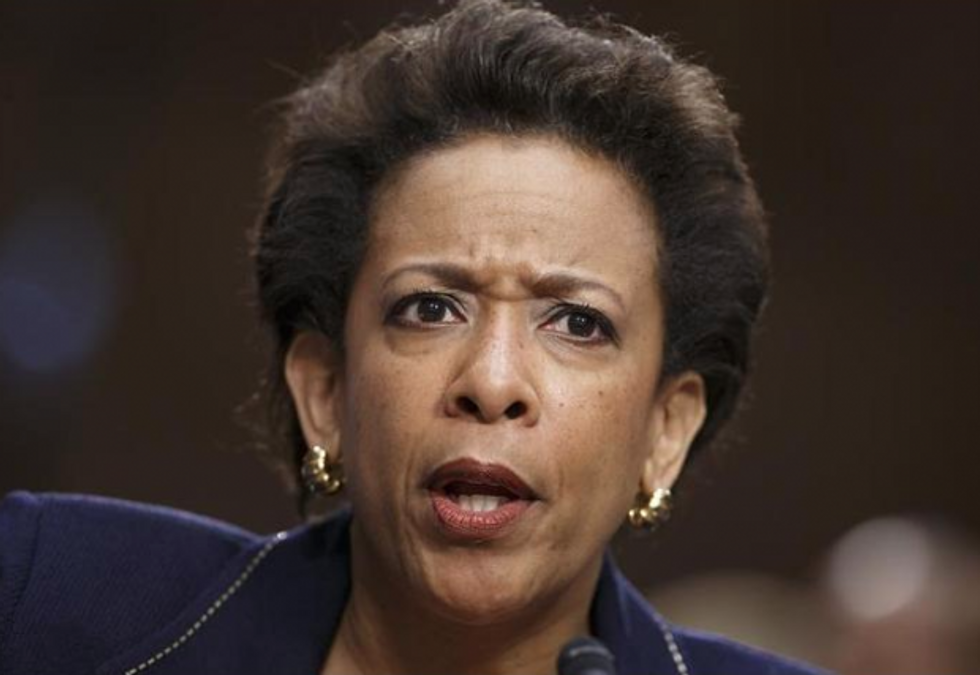 Attorney General nominee Loretta Lynch has been delayed in the Senate for several months, which prompted the White House to say Friday that Republicans have broken their promise to treat her fairly. Image: AP Photo/J. Scott Applewhite
"And on both those counts, I think that promise has been broken," he said.
Lynch has been delayed for several reasons, including giving the GOP-led Senate Judiciary Committee time to form, and also to give Republicans more time to ask questions about how she would do the job that's now held by Eric Holder.
In the last few weeks, however, Republicans have said they would not allow a vote on Lynch until Democrats agree to let the Senate move ahead with a bill to help victims of human trafficking. Democrats continue to oppose that bill because it contains anti-abortion language that they oppose.
But earlier this month, Senate Majority Leader Mitch McConnell (R-Ky.) said Democrats had earlier approved the language, and were only blocking it for political reasons. He said no vote would happen for Lynch until Democrats lift their objections to the trafficking bill.
Democrats have not relented, and the Senate adjourned early Friday morning for two weeks without setting any schedule for a vote on Lynch.
Many Democrats have accused Republicans of moving slowly on Lynch because she's a woman. On March 18, Senate Minority Whip Dick Durbin (D-Ill.) went further by suggesting that Republicans have delayed the vote because she is black.
Durbin said the GOP was making Lynch "sit in the back of the bus," and when an apology was demanded by Sen. John McCain (R-Ariz.), Durbin refused.