Graffiti isn't the only thing gracing the top of the Topanga Lookout in Santa Monica, California, these days.
Sitting on top of the site that once was an old fire tower is a piano, which was spotted Thursday, according to KCBS-TV.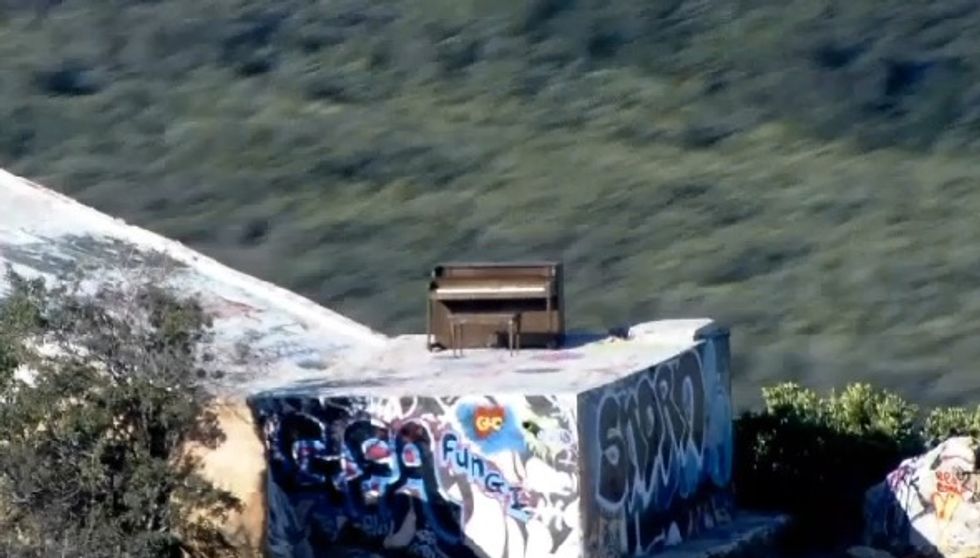 Image source: KCBS-TV
The news station reported that it's unclear who made the two-mile trek with such a heavy load to the point in the Santa Monica Mountains from the main road. It's also unknown at the time why they did it.
These unknowns don't matter to visitors though.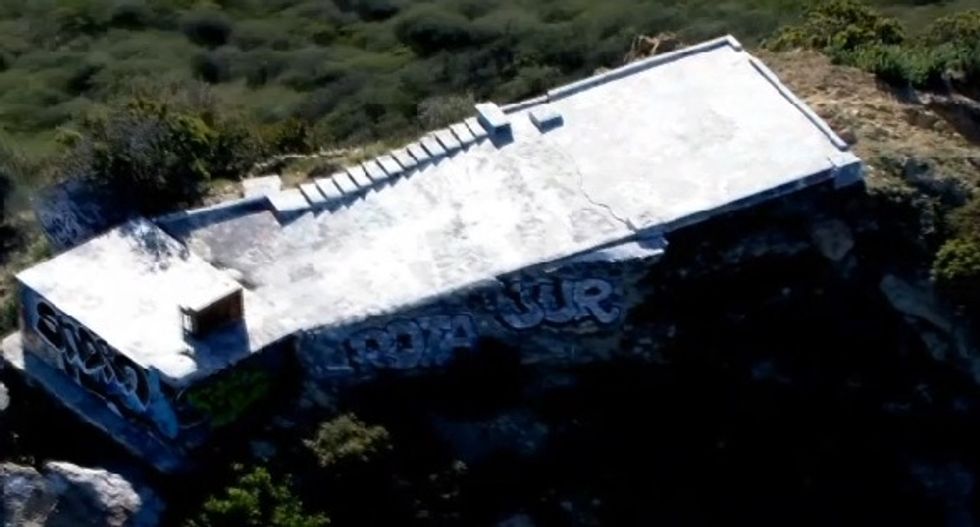 Image source: KCBS-TV
"It shows how different we are," hiker Nick Herron told KNBC-TV. "Where else do you hear about a piano on top of a ridge?"
Check out this aerial footage that revealed the piano:
According to Hikespeak, the Topanga Lookout trail doesn't require hikers to pay a fee or get a permit, and it offers views of the Calabasas Peak.