With just a few days left before a March 31 deadline, the White House said it still believes the chances of reaching a nuclear agreement with Iran are no better than 50-50.
"It's still at best 50-50," White House spokesman Josh Earnest said Friday. "That's the odds that I have previously given to the likelihood of an agreement being reached before the deadline, and those odds have not changed."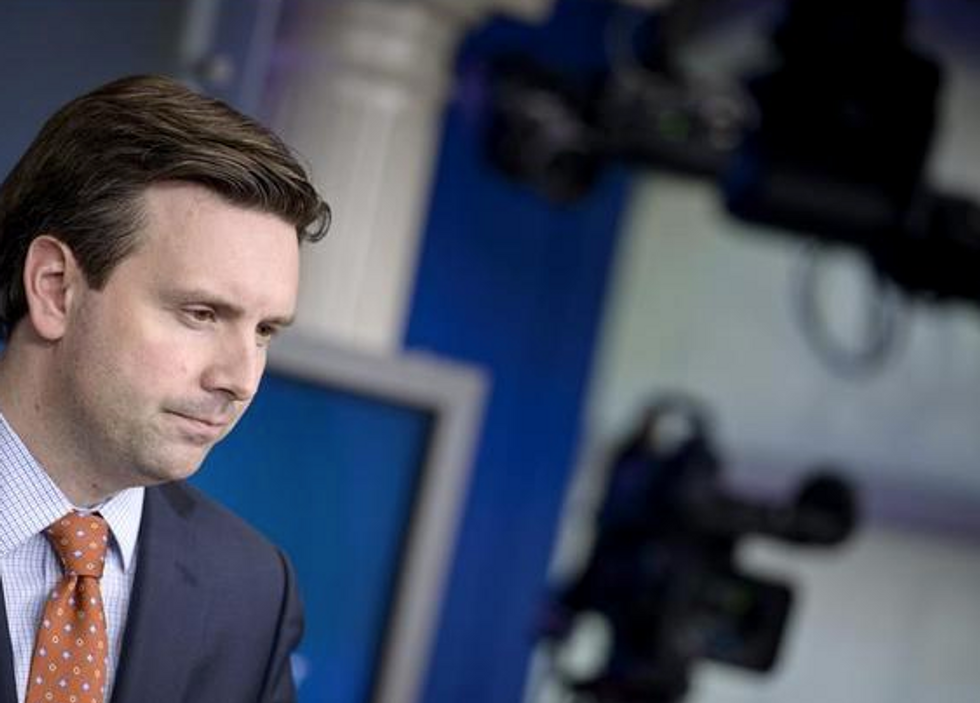 White House spokesman Josh Earnest said Friday that the chances of reaching a nuclear deal with Iran have not improved, just a few days before an upcoming deadline. Image: BRENDAN SMIALOWSKI/AFP/Getty Images
The administration has set March 31 as a deadline for reaching a broad, political deal that would set up a more detailed agreement in the months ahead. The White House continues to say it wants a deal that blocks all of Iran's pathways to a nuclear weapon, leaves Iran with a one-year "breakout period" to build a nuclear weapon if Iran chose to violate the agreement, and requires Iran to submit to intrusive inspections.
However, reports from this week say the U.S. is considering letting Iran run hundreds of centrifuges as part of the agreement, a concession that could lead to even more opposition to the emerging agreement in Congress.
Republicans and Democrats in the Congress have indicated they are not fans of the emerging agreement, in part over fears that elements of it would expire, and also because there is little trust in Iran on Capitol Hill. Many members are also not fans of the White House's decision not to present the deal to the Senate for a vote, as it would a treaty.
Earlier this month, senators from both parties said they would hold a committee vote on April 14 on legislation that would require Congress to approve any agreement that is struck.
While Earnest said the odds of a deal have not improved, he indicated that the Obama administration has no interest at this point at extending the deadline for reaching a political deal.
"We've been clear that the end of March is a firm deadline, and that's simply because these negotiations have taken place over the course of more than a year," he said. "That should be ample opportunity for us to reach an agreement."
However, Earnest refused to answer "yes or no" whether it's impossible for the talks to be extended.
Some Republicans have charged that the U.S. will at some point decide to agree to a weak agreement in order to gain some form of cooperation with Iran in the fight against the Islamic State. But Earnest and other officials continue to say the two issues are not being linked in the talks.