Steffon Josey-Davis' dream of becoming a police officer were crushed when he was charged with a felony over a legally owned firearm. He told TheBlaze TV host Dana Loesch on Thursday that his pleas for help were even ignored by the NAACP, which routinely offers legal assistance.
Davis is currently seeking a pardon from New Jersey Gov. Chris Christie (R) after he was turned into a felon overnight for carrying his legally owned handgun in his glove compartment. He ultimately pleaded guilty in order to avoid jail time and was sentenced by a judge to probation -- but the felony is still hanging over his head.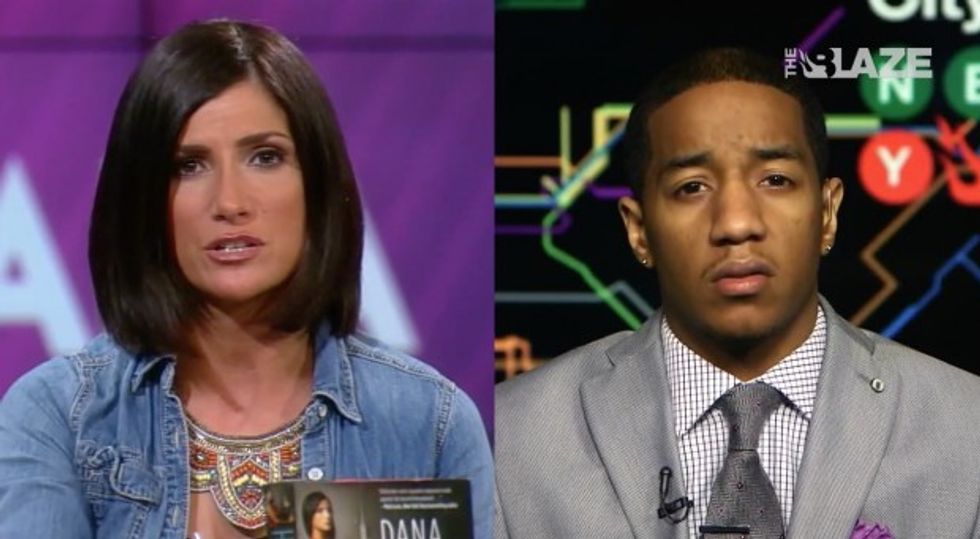 (Credit: TheBlaze TV)
Back in September 2013, Davis says he was planning to go to the gun range and was checking his handgun when his 6-year-old little sister came into the garage. He then hid the firearm in his car's glove compartment before taking her into back the house. He ended up not going to the gun range and only realized his mistake when he was pulled over later that day.
Under New Jersey's restrictive gun laws, a gun "shall be carried unloaded and contained in a closed and fastened case, gunbox, securely tied package, or locked in the trunk of the automobile in which it is being transported, and in the course of travel, shall include only such deviations as are reasonably necessary under the circumstances."
Davis, who was working as a security truck driver, had all the necessary licensing for his gun.
Davis immediately told the police officer who pulled him over that he was carrying a firearm and explained what had happened. The officer initially only issued Davis a citation, though he confiscated the firearm and told him he could pick it up on Monday. When he went to pick up his gun, he was informed that he was being charged with a felony.
When Loesch asked Davis if the NAACP declined to assist him, he replied, "Well, pretty much, yes, because they did see the circumstances to the case and they saw that it was a firearm. And basically, that was just a red flag on them, they didn't really listen to what I had to say."
Blaze TV contributor Lawrence Jones said Gov. Christie "should" pardon Davis and called out the NAACP for not helping the aspiring police officer as the felony charge has put his future in jeopardy.
"I'm concerned that the NAACP didn't help Steffon when he reached out to them," he added.
Watch part the interview via TheBlaze TV below:
---
This story has been updated.