One of the actors in "Killing Jesus," the film about Christ's earthly ministry that premiered on National Geographic Channel on Sunday, described a memorable event that unfolded on the movie set — a moment in which the actors were in "an absolute state of rapture."
Alexis Rodney, who played Peter, told The Church Boys podcast that the notable event unfolded while the actors were filming what is believed by Orthodox Christians to be the fulfillment of an Old Testament prophecy.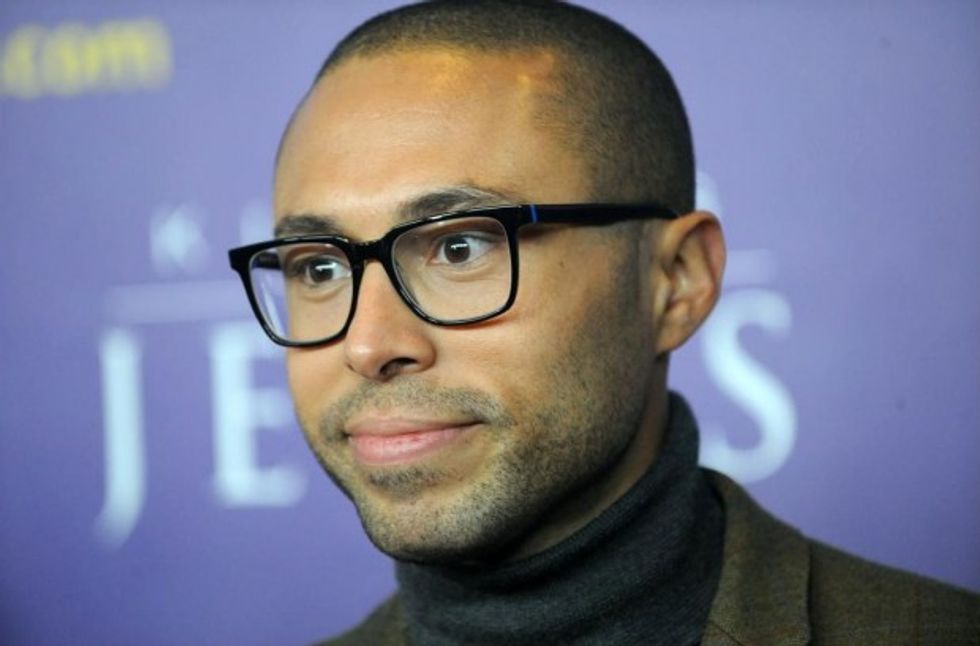 Alexis Rodney attends the red carpet event and world premiere of National Geographic Channel's "Killing Jesus" at Alice Tully Hall, March 23, 2015 in New York City. (Brad Barket/Getty Images for National Geographic Channel)
"There was a scene where Jesus was fulfilling the prophecy of Zechariah … where he's riding the donkey colt into Jerusalem, and the people are laying the palms on the floor and there was a moment where it reached near rapture," Rodney said, when actors appeared caught up in the moment. "The people — they were going to cut, we had finished the scene — were in an absolute state of rapture. They were just screaming 'Hosanna!'"
Rodney continued, "They weren't stopping. They were paid supporting actors ... and the camera operator used his good thinking and just carried on filming … I felt like a biblical superstar. It was just absolutely amazing."
Listen below (interview starts at the 41:00 mark):
Subscribe to The Church Boys on iTunes
The actor also described how starring in "Killing Jesus," which focused on Christ's humanity, profoundly impacted him. He admitted that the role of Peter came along with the "pressure of history," considering the character's prominence in Christian theology.
Rodney also said it left him asking some key questions. Among them: What has kept Jesus at the forefront of popularity for more than 2,000 years?
"There were people at the time who claimed to be the messiah … all of those guys were executed before they got a chance to get their message across," Rodney said. "None of those guys lived through 2,000-plus years to become the most iconic famous person on the planet. And that's made me question why. What was it that was so powerful? What was it about this man that has been able to make him stick for 2,000 years?"
For his role, Rodney said he was able to take what's known about Peter and integrate that, though he was given the freedom to fill in the blanks on the many unknown areas of the apostle's life.
[sharequote align="center"]"What was it about this man that has been able to make him stick for 2,000 years?"[/sharequote]
"I think what it's done for me is question quite simply why human beings do the things we do," Rodney said. "I've always been a searcher … I've always been spiritual … It's really invigorating me in terms of getting back on that path and asking a lot of those questions."
"Killing Jesus" differs from other projects like "A.D." in that it focuses solely on Christ's humanity, removing the "fanfare, the flashing lights" and the special effects that are included in other visual stories about Christ's life.
Follow The Church Boys on Facebook and Twitter
These things were not done to offend believers, Rodney said, but to "put the man Jesus Christ under a microscope and really see how he lived his life in a factual way."
The film will air again at 7 p.m. and 10 p.m. ET on April 10 on National Geographic Channel.