Margaret Gulla, of DeLand, Florida, says she arrived home on Thursday afternoon to find a burglar in a bedroom of the house, setting in motion a terrifying series of events.
Her first instinct was to call the police — but the suspect knocked the phone out of her hand and punched her in the face when she tried, according to a police report obtained by WKMG-TV.
Being assaulted by the man seemingly flipped a switch in her.
"You are in my mother and dad's house and it ain't happening," Gulla reportedly said.
Did we mention that Gulla is a former weightlifter? The suspected burglar would find out soon enough.
"He hit me, so I socked him in his eye and he was trying to get away and I had him by his shirt and I wouldn't let go. I tried to drag him to get to the phone," she recalled to WKMG-TV.
More from the report:
A neighbor chased Cobb to a plaza on South Woodland Boulevard and flagged down a deputy.

Deputies said Cobb surrendered after a deputy tracked him to a closet and said "You can come out of the closet or you can be bit by my dog."

Deputies found a hammer, rubber gloves and the victim's family's jewelry in his backpack, according to a release.
Police arrested and charged Tobias Cobb, 35, and Kimberly Jarrell, 38, saying the duo would knock on doors to see if people were home and then Cobb would rob empty homes.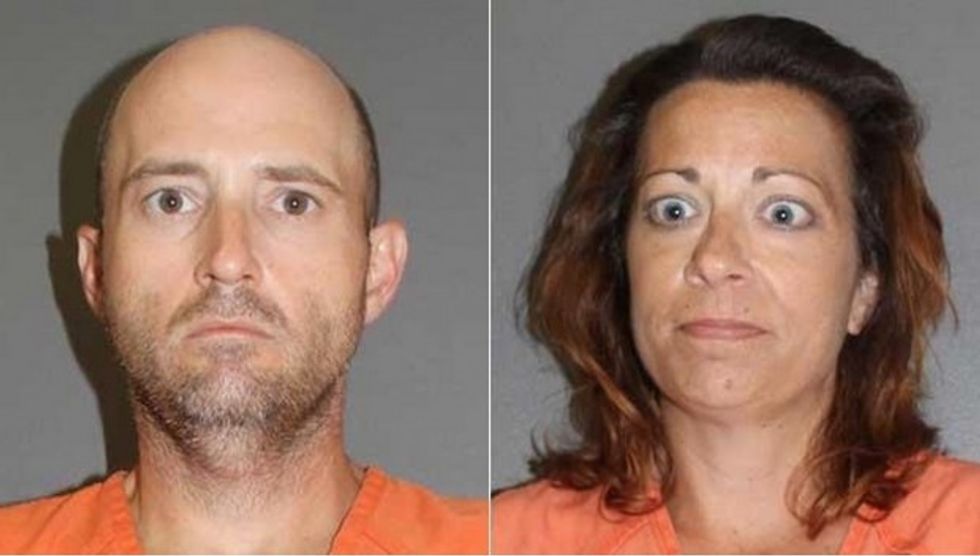 Screengrab via WKMG-TV (Photo source: Volusia County Sheriff's Office)
Cobb faces charges of burglary with assault/battery, burglary of an occupied structure, grand theft, depriving the use of 911, resisting an officer without violence, possession of burglary tools and criminal mischief.
As for Gulla, she offered the suspects some parting advice: "Just don't come back to my house again, because the next time you'll get shot."
---