When Abdul Charara visited the grave of his deceased wife, Mahassen, on March 17, he discovered something that would leave any family heartbroken and disturbed: a stranger had been buried with his wife.
"My dad called me and said, 'I have some bad news, they buried somebody else in the same grave,'" Waad, Charara's daughter, told the Arab American News. "I literally almost dropped the phone and broke out into tears."
The incident occurred at United Memorial Gardens in Plymouth, Michigan, and it's apparently not the first time the family has been involved in a tragic mix-up, all because of the similarity of names within the local Islamic community.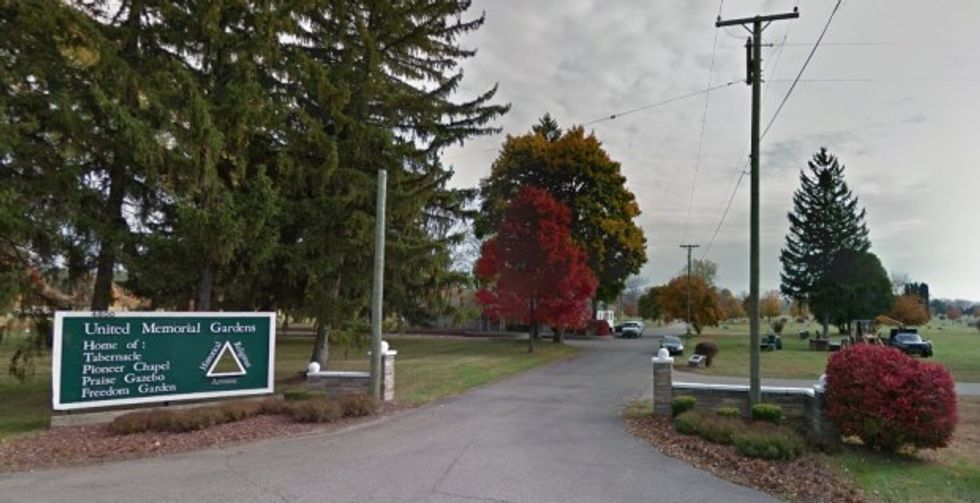 United Memorial Gardens in Plymouth, Michigan. (Image via Google Maps)
According to Arab American News, Mahassen passed away and was buried in 1996, and her husband purchased a plot adjacent to her grave for the rest of his family to use in the future.
In 2011, the cemetery buried an unrelated man named Abdul Latif Charara in the plot, prompting outrage and a court battle from the Charara family that actually owned the grave plot. That case was eventually settled out of court and the misplaced man was exhumed and reburied, but now a new court battle is brewing to get the most recent misplaced body out of the plot — and to ensure the cemetery stops making the mistake.
"We have to put an end to this," said Tarek Baydoun, attorney for the Charara family. "The community has to come together, support both families and put an end to this recklessness. We never imagined we would see something like this happen again."
Daughter Waad, the situation is tragic and involves tough questions of faith for each of the families involved.
"What's even harder is the other family," Charara said. "Islamically putting someone in the grave and then taking them out, it's just horrible. I just can't imagine if someone else comes along and says 'that's our spot.' But we've owned these plots for 19 years and now these people have to make that decision of moving their father. How horrible is that?"
Ultimately, Waad blamed the cemetery.
"When they buried the man, they threw dirt on top of my mom's grave," she said. "They are not being responsible and they are not organized. I feel like they are dragging my family through the dirt."
United Memorial Gardens did not immediately return multiple requests for comment from TheBlaze Tuesday.
(H/T: NBC News)
—
Follow Zach Noble (@thezachnoble) on Twitter