A certificate declaring an 8-year-old boy participating in a youth sports program in Winnipeg, Canada, to be "Captain Cry-baby" was meant to be a joke. At least, that's what Ken Opaleke, director of the West Broadway Youth Organization told the press and parents who called with questions about the appropriateness of the certificate.
But the story has a twist you might not expect.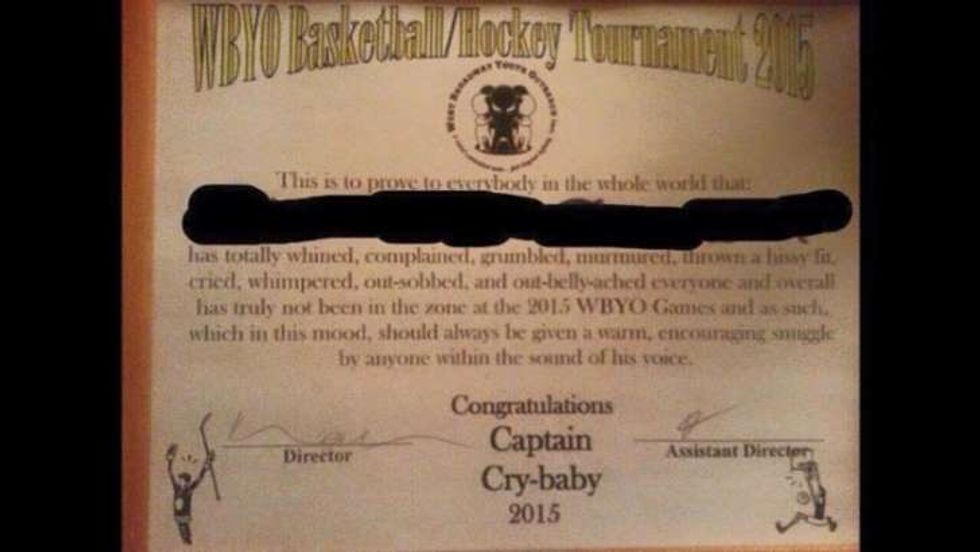 Image Source: Twitter
The boy's aunt was outraged that her nephew was given the certificate and posted it online, calling it bullying. The topic caught fire on social media with people calling for the removal of Opaleke.
Canadian TV debated the appropriateness of the award as well, and dedicated entire segments to the question.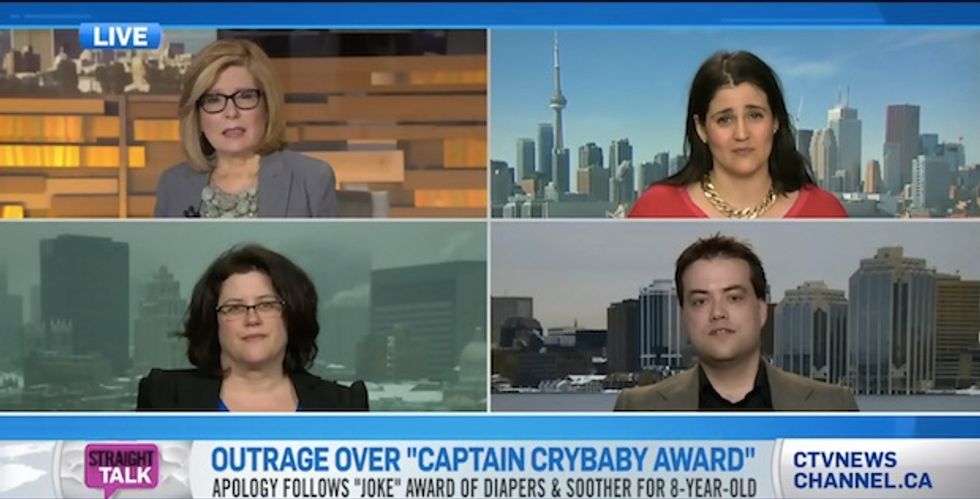 Image source: ctvnews.ca
But the boy's mother, Martha Aranguiz, has been vocal in her support of both her son and the youth center's director.
"My son is fine," Aranguiz told reporters. "Ken is a great man who has done so much for these kids."
She detailed the director's actions to Canada's CTV News: "He (Opaleke) came over to publicly apologize. My son opened the door and ran to him and gave him a hug."
Aranguiz also admitted her child has a problem, "If he doesn't win, he sits on the floor and pouts and cries." Adding, "We're trying to teach him sportsmanship and it's taking its time."
The concerned mother also posted a statement on her now-disabled Facebook page, defending the director: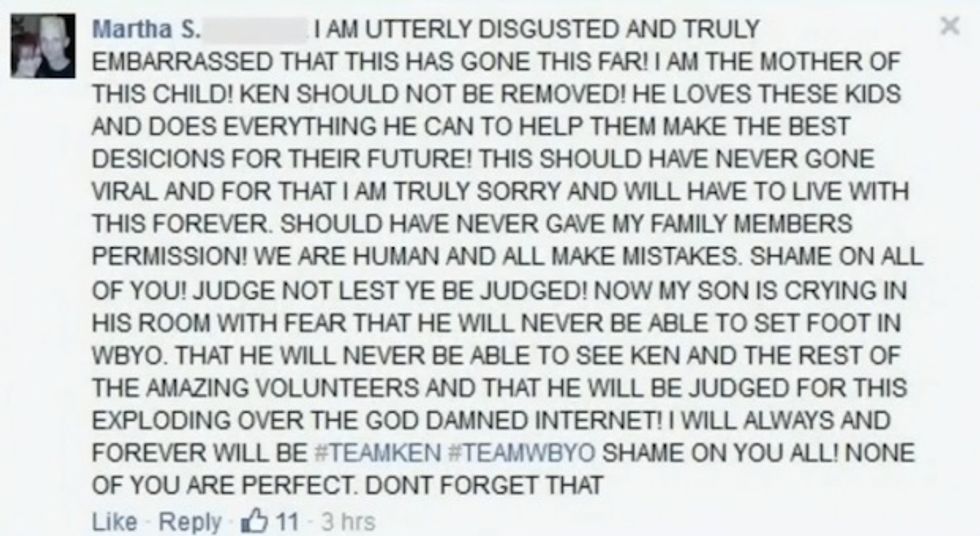 Image source: Facebook
Following all of the reaction to the certificate, on Sunday, the West Broadway Youth Outreach's director issued a formal apology and posted it on Facebook.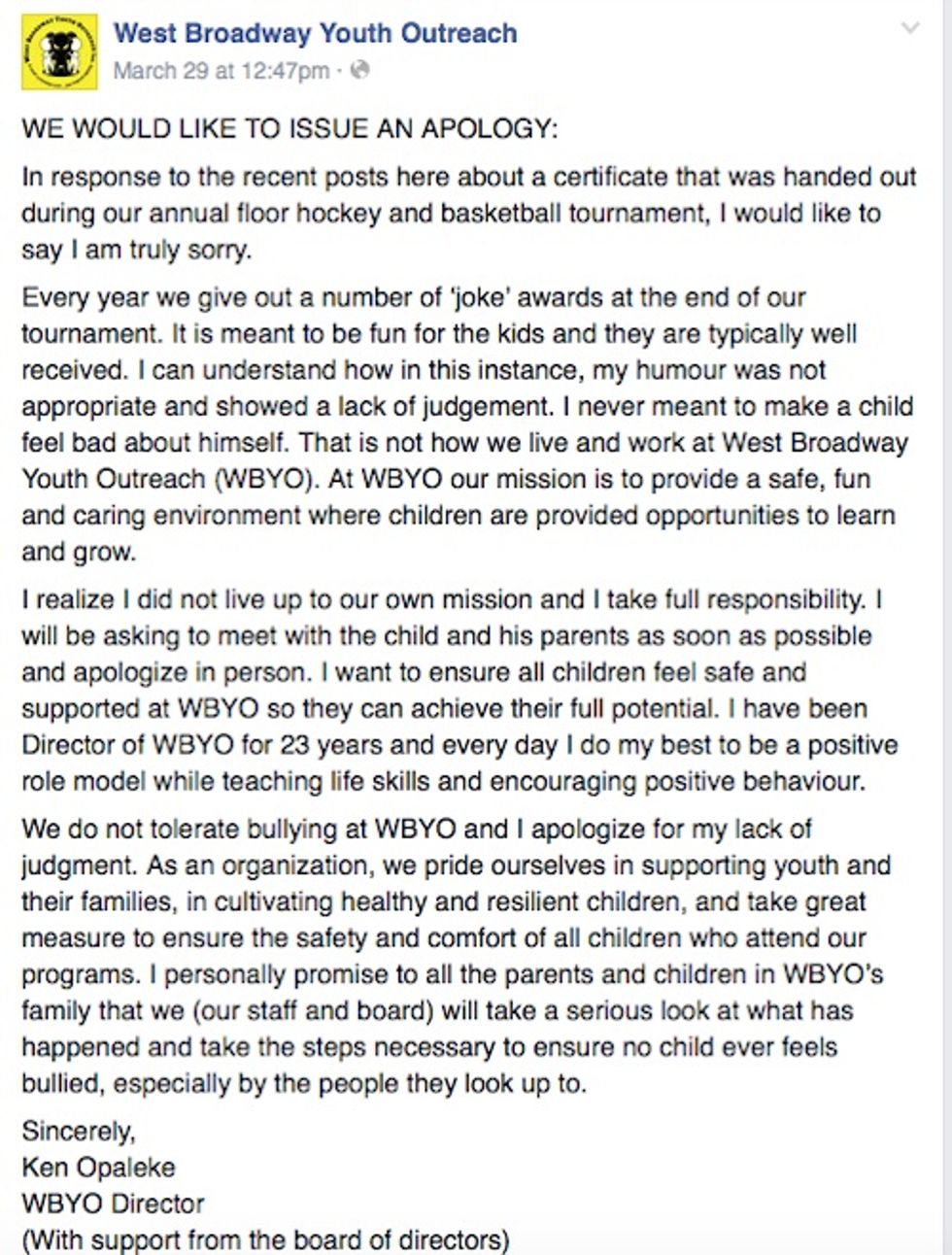 Image source: Facebook
--
Follow Mike Opelka (@Stuntbrain) on Twitter.