Glenn Beck on Tuesday voiced concern that opposition to Indiana's controversial religious freedom law could weaken the First Amendment.
"Once again, the country is just being ripped apart for no reason whatsoever," Beck said on his radio program. "I agree with the Religious Freedom Restoration Act. I think it's unnecessary. It's called the First Amendment. That's what it's called. Why we have to have something more than the First Amendment is beyond me. And it concerns me because if this starts to be overturned, does it weaken the Constitution?"
"We're living in an upside down republic right now," Beck continued. "The idea of freedom of religion and freedom of speech is to be able to say what you believe. You can't say that anymore. Nobody says that anymore."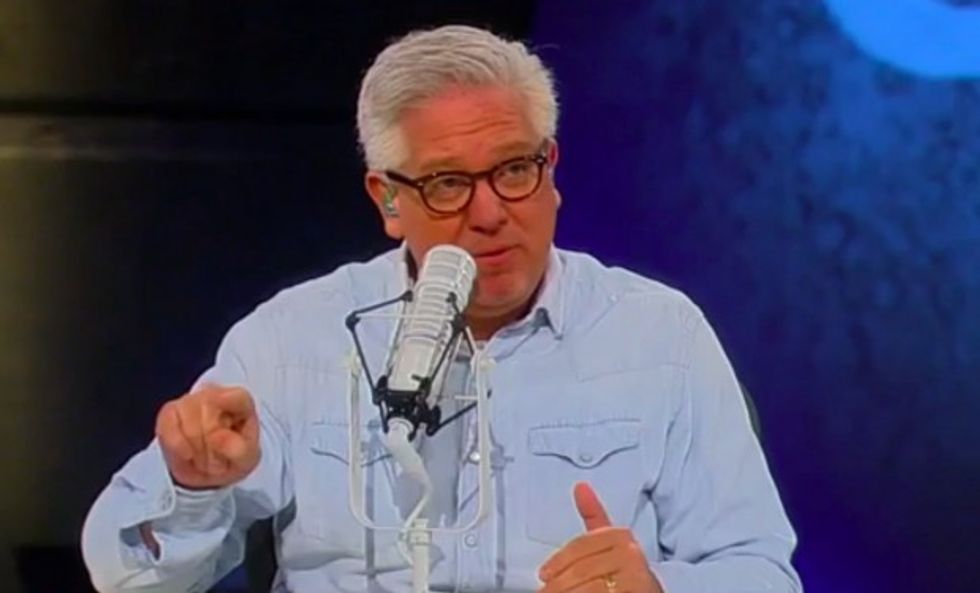 Glenn Beck speaks on his radio program March 31, 2015. (Photo: TheBlaze TV)
Beck played audio of CNN's Chris Cuomo asking Indiana Lieutenant Governor Sue Ellspermann: "If the florist, if the photographer, if the candlestick maker gets approached by gays who want to marry, can they say no? And is that now legal in Indiana?"
"Well, we don't think that's legal in Indiana," the lieutenant governor responded. "And by the way, hello Chris, thanks for having me on."
"If it doesn't protect people, then what is the law for?" Beck's co-host Pat Gray demanded. "The photographer, the candlestick maker, why did you do it?"
"If this is not what the First Amendment does, then the first amendment is worthless," Beck added. "You cannot force me to do things against my conscience. I have a right to conscience."
Beck's co-host Stu Burguiere said "we so disrespect the Constitution and the First Amendment" that it was seemingly deemed necessary to pass legislation designed to protect religious freedoms.
"We were founded on Christian Judeo-Christian values," Beck said. "But ... the founders were making sure that everybody understood, any religion is welcome here. Yes, we were founded on these principles. But ... if you are any other religion, if you're an atheist, if you're Thomas Paine, you are welcome here. There are no laws to stop you from practicing your religion. That's number one to us."
But political correctness has now ensured "we can no longer speak our mind," Beck said.
"How obscene has our country become?" Beck asked. "You can't speak out against anything, and the last line of defense is your conscience. Don't tell me there is no slippery slope."
[mlbvideo content_id=58042083]
The full episode of The Glenn Beck Program, along with many other live-streaming shows and thousands of hours of on-demand content, is available on just about any digital device. Click here to watch every Glenn Beck episode from the past 30 days for just $1!