President Barack Obama on Tuesday vetoed a resolution disapproving of a new federal regulation that Republicans say will put companies at an unfair disadvantage when their employees try to unionize.
Earlier this month, the House and Senate each passed a resolution disapproving of what some call the National Labor Relations Board's "ambush election" rule. That rule could force companies to allow union elections just 11 days after they're notified that an election was called — Republicans say that's way too fast, and that current rules already allow for reasonably quick votes.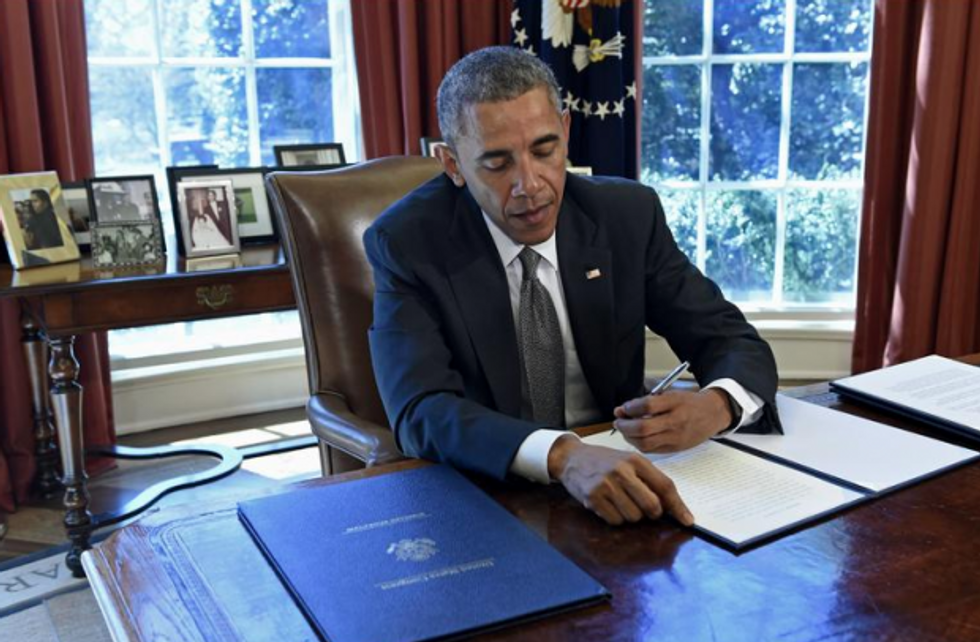 President Barack Obama vetoed a resolution that Republicans tried to use to kill a new regulation that will make it easier to form unions at companies. Image: AP Photo/Susan Walsh
Congress has the right to try to eliminate regulations it opposes, under the Congressional Review Act. In March, Congress did just that by passing a resolution disapproving of the regulation.
But on Tuesday, Obama announced he exercised his right to veto that resolution.
"Workers deserve a level playing field that lets them freely choose to make their voices heard, and this requires fair and streamlined procedures for determining whether to have unions as their bargaining representative," Obama said. "Because this resolution seeks to undermine a streamlined democratic process that allows American workers to freely choose to make their voices heard, I cannot support it."
Republicans reacted by saying the veto was a political move that was a favor to Obama's political allies, at the expense of companies around the country.
"The president's partisan veto will further empower powerful political bosses at the expense of the rights of middle-class workers," said Senate Majority Leader Mitch McConnell (R-Ky.).
"The NLRB's ambush election rule is an assault on the rights and privacy protections of American workers," said House Speaker John Boehner (R-Ohio).
While Congress could try to override Obama's veto, an override seems highly unlikely. A two-thirds vote would be needed in both chambers, and neither the House nor the Senate approved the resolution by that wide of a margin.