The Department of Veterans Affairs' Office of Inspector General reported this week that the VA is failing to properly implement its Drug-Free Workplace Program, and found that the VA can't ensure that some of its key employees — including doctors and nurses — are drug free.
"VA's Drug-Free Workplace Program is not accomplishing its primary goal of ensuring that illegal drug use is eliminated and that the VA workplace is safe," the OIG reported.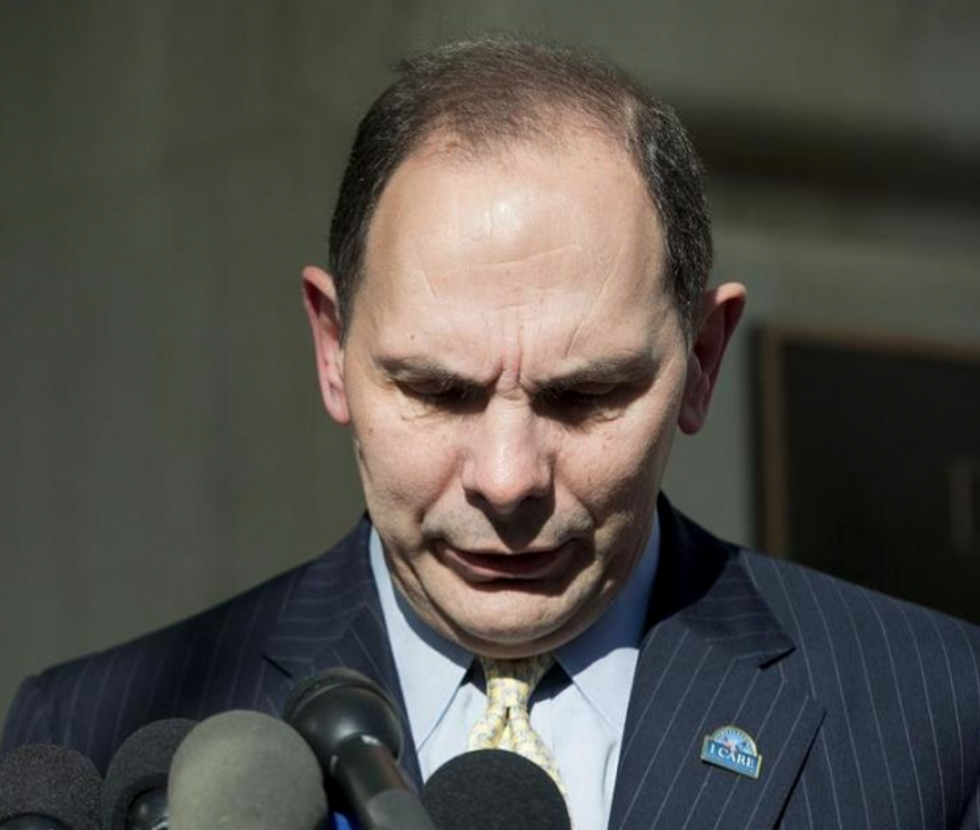 VA Secretary Robert McDonald faces several challenges at the VA, including a new report that said the VA isn't testing enough of its key employees for drug use. Image: AP Photo/Pablo Martinez Monsivais
"As a result, VA has little assurance that its Drug Free Workplace Program is performing as intended to identify and eliminate illegal drug use in its workforce," it added. "With the expectation that VA's workforce will grow significantly with the passage of the Veterans Access, Choice, and Accountability Act of 2014, VA needs to take actions to address weaknesses in its management of the Drug-Free Workplace Program immediately."
The report noted that the agency's drug-free program designates key jobs as "testing designated positions," or TDPs, which are important jobs that the VA wants to fill with workers who aren't taking illegal drugs. Those jobs include doctors, nurses, people who operate automobiles and senior officials.
People with those jobs must be tested for drugs before they are hired, and and random selection of some of these workers will be selected each month for a drug test.
But the OIG report said the VA is failing to live up to these requirements. First, it said that just 3 in 10 of these workers were subjected to a test when they were hired in 2013.
"As a result, we estimate that of the nearly 22,600 individuals VA reported hiring into TDPs in FY 2013, approximately 15,800 were hired without undergoing a required pre-employment drug test," the report said.
Once hired, the VA did select TDP workers each month for a random drug test. But the report said once selected, only 68 percent of those chosen were actually tested.
"Of the estimated 32 percent of employees who were selected for random drug testing but were not tested, facility DPCs reported they did not know why the majority of these employees were not tested," it said.
The VA is also supposed to test people when there is a suspicion they might be taking drugs. Some of those tests were run as well, but when some drug users were found, the VA often didn't follow up after making that finding.
"VA refers only a third of its employees who tested positive for drugs as a result of reasonable suspicion or after a workplace accident or injury to VA's Employee Assistance Program (EAP) for assessment, counseling, or referral for treatment or rehabilitation," it said.
Read the OIG report here: