You can never be too careful online.
Case in point: Royal Bank of Scotland Executive Chairman Rory Cullinan may have lost his job because of the Snapchat messages he sent his teenage daughter from work.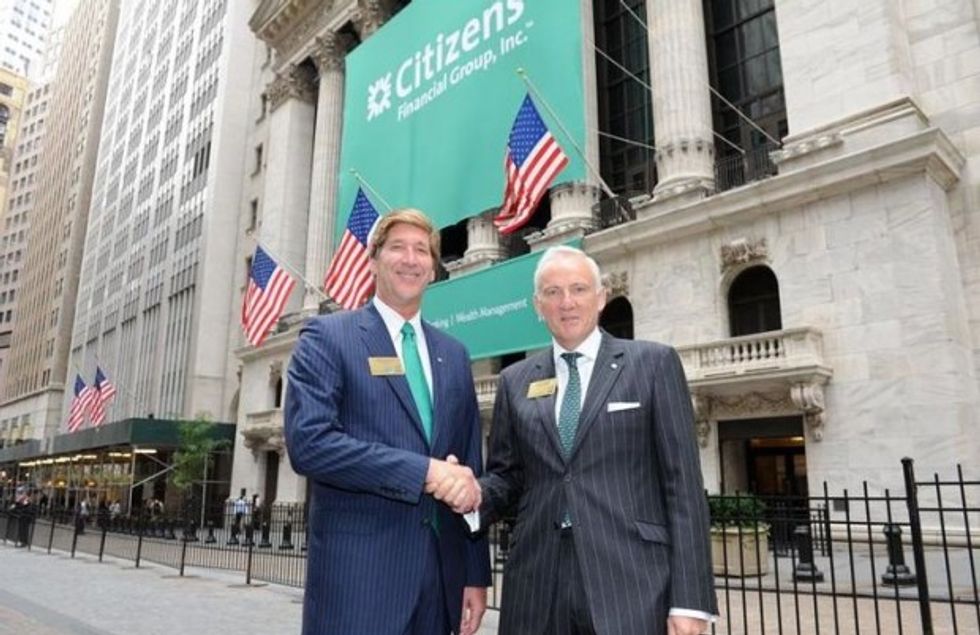 Rory Cullinan, right, CEO of RBS Capital Resolution Group attends the Citizens Financial Group, Inc. Initial Public Offering, Sept. 24, 2014 in New York City. (Craig Barritt/Getty Images for Citizens Financial Group, Inc.)
In a carefully worded statement Monday, the bank announced that it had "reached an agreement ... that [Cullinan] will leave the company," effective April 30.
The change shocked the business community, since Cullinan had been promoted to take charge of the bank's investment arm scale back just a month prior, and he had received the largest bonus of any employee — more than £500,000, or $750,000, — last year, the Telegraph noted.
While the bank kept a lid on the reasons behind the switch (and wouldn't even clearly say whether it was a firing or a resignation), British media buzzed with the likely rationale: Cullinan's teenage daughter had posted embarrassing private messages on Instagram, and the photos were reported in the British media this month.
In his Snapchats, Cullinan repeatedly tells his daughter he's in "boring" meetings.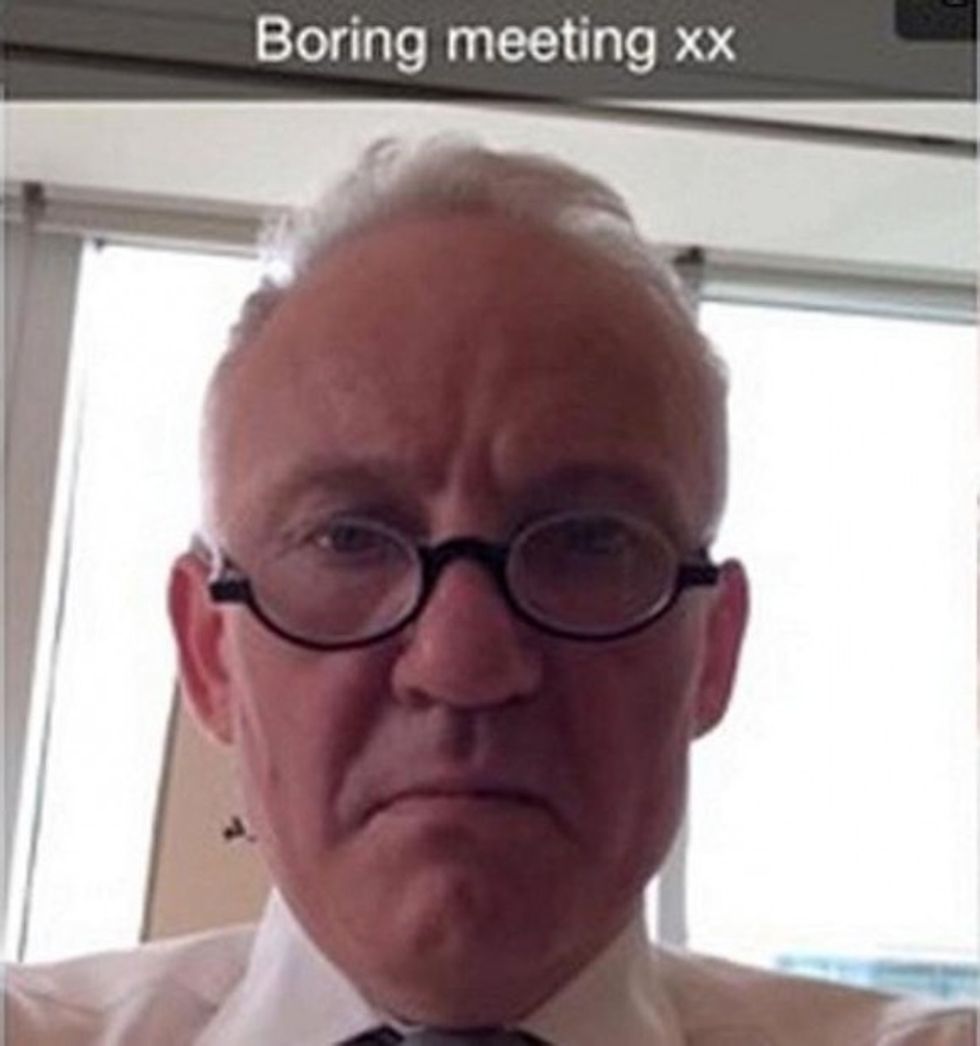 Image via Snapchat/Instagram
Messages sent via Snapchat are meant to be briefly viewed and private — they disappear after 10 seconds or so — but Cullinan's daughter took screenshots of her dad's messages and posted them on Instagram with the caption, "Happy Father's Day to the indisputable king of Snapchat."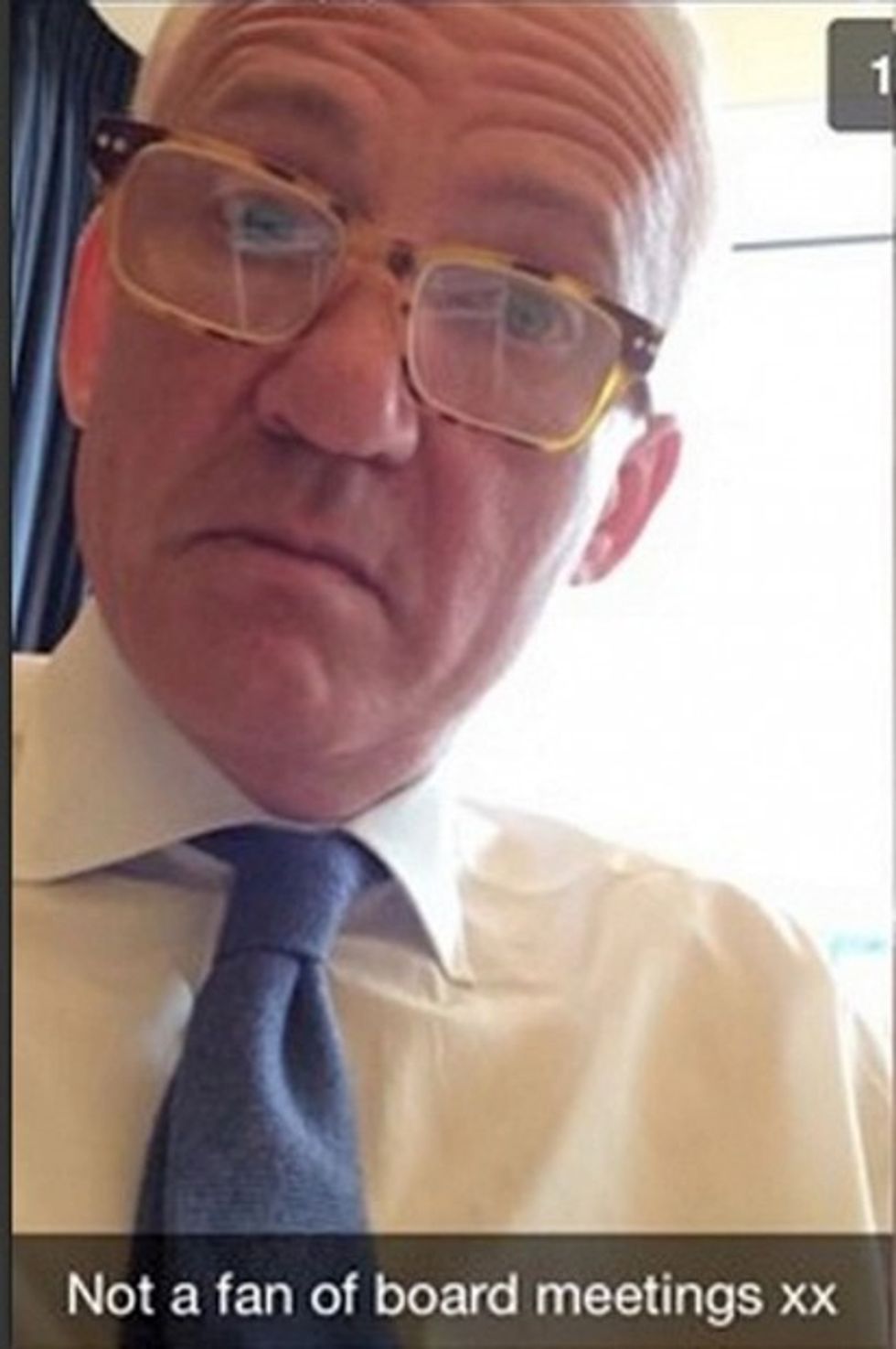 Image via Snapchat/Instagram
The Telegraph noted that the public revelation of Cullinan's messages sparked "heavy criticism" from those who said the messages showed the banker wasn't taking his job seriously.
As Business Insider noted, Cullinan was among the Royal Bank of Scotland's highest-paid employees, earning £3.4 million — more than $5 million — in bonuses and share redemptions alone over the past six years.
—
Follow Zach Noble (@thezachnoble) on Twitter