When 84-year-old Margaret appeared on "The Price Is Right" Friday, she had a little accidental trick up her sleeve.
When it was her time to play "Hole in One — or Two," Margaret had a $16,000 car on the line but she struggled to grip her putter.
Host Drew Carey couldn't help but notice Margaret's "unusual" putting style — she held the putter straight in front of her body and pushed the ball instead of tapping it.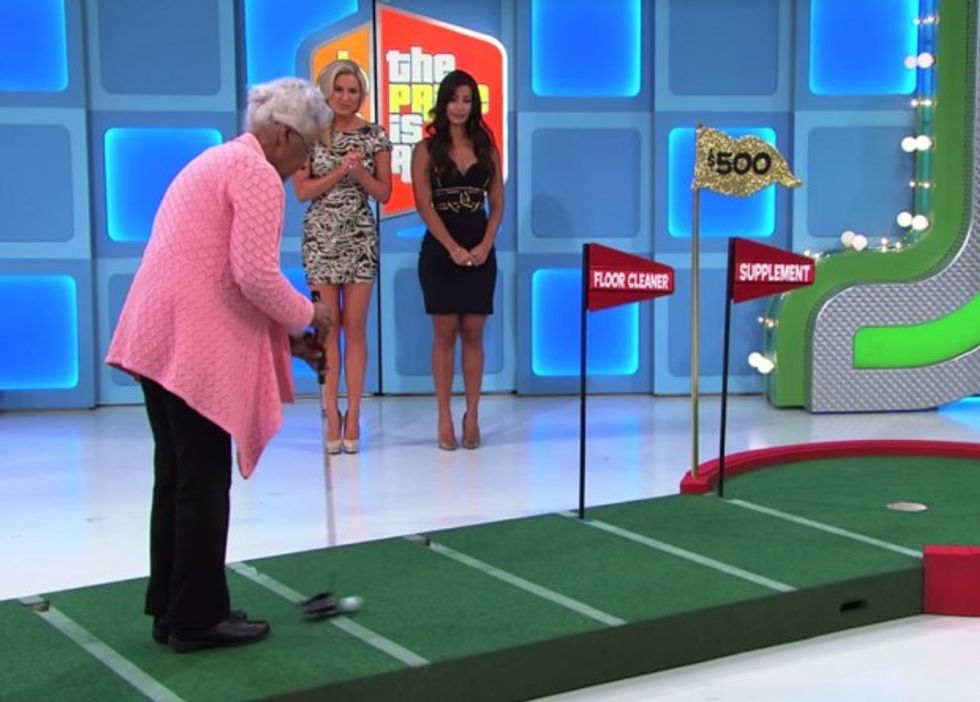 Image via YouTube
Margaret missed her first putt, but she got one more chance.
Watch how the crowd went nuts when she nailed it:
(H/T: ESPN)
—
Follow Zach Noble (@thezachnoble) on Twitter