The Obama administration says it won't need Congress' help in its goals set for an international climate agreement, administration officials said.
The United States on Tuesday submitted its carbon pollution goals, known as the Intended Nationally Determined Contribution, to the United Nations Framework Convention on Climate Change. Obama administration officials said the goals put the country in a leadership position on fighting climate change.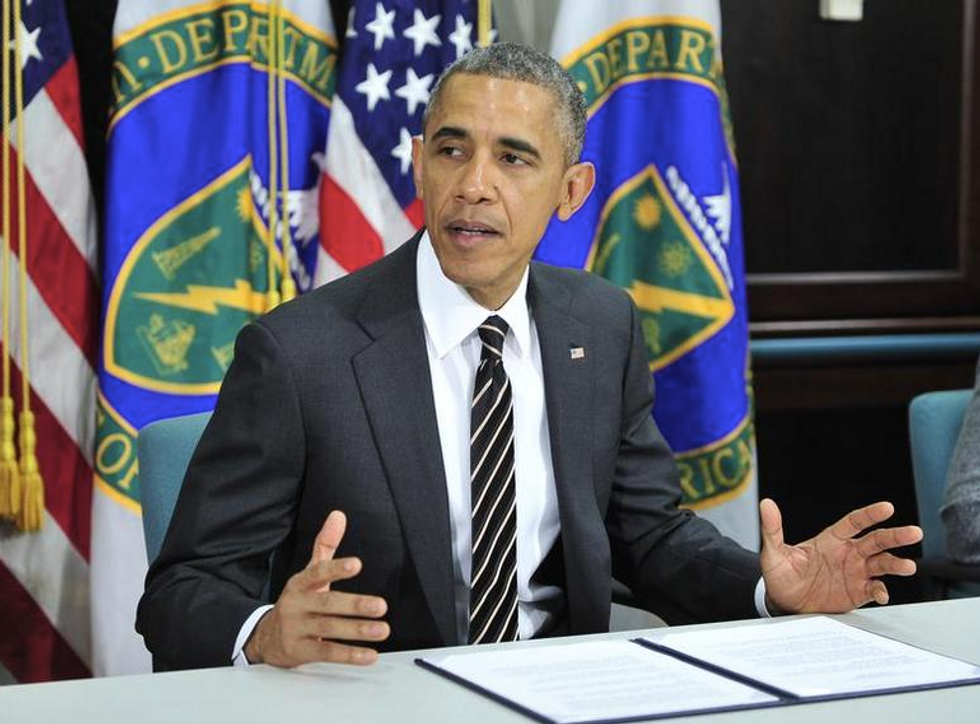 Getty Images
The commitments made by the administration submitted to the U.N. can be done without new laws, White House senior adviser Brian Deese told reporters.
"These are ambitious and achievable goals that can be done within existing legal authority," Deese said.
Deese later added, "This can be done under the legal authority existing today that can be locked in before we leave office with the understanding these can be built upon."
Last year's U.S. deal with China aimed to cut U.S. emissions by 26–28 percent below 2005 levels by 2025. The European Union also proposed a goal to cut their emissions 40 percent by 2030, while other countries have also submitted their goals to the U.N. Thus far, 60 percent of the global emissions are accounted for in the submitted goals.
Emerging economies have also submitted goals, Deese said. Among the countries that have not are developed economies such as Japan, Canada and Australia.
The revised U.S. target will double the pace of annual reductions of carbon pollution by the United States, according to the White House, from 1.2 percent per year over 2005 to 2020 to between 2.3 percent and 2.8 percent per year between 2020 and 2025. The goal is to achieve an economy wide reduction of 80 percent by 2050.
These reflect the goals that the United States will take to the Paris climate talks in November.
"This puts the U.S. in a leadership position going into the climate negotiations," the State Department's special envoy for climate change Todd Stern told reporters.