There's "good cop, bad cop," and then there's just "angry cop."
A YouTube video showing two Texas campus police officers manhandling and handcuffing a group of teenage boys last week has sparked an investigation and gotten the campus cops placed on leave.
In the video, filmed by a bystander at El Centro College in Dallas, one of the two officers spits commands at four teenage boys who claimed they were waiting for their bus to a different school.
"I will toss you over the metal right there," she barked at one boy, while repeatedly referring to the college grounds as her "property," hitting the boys and asking them if they were carrying "dope."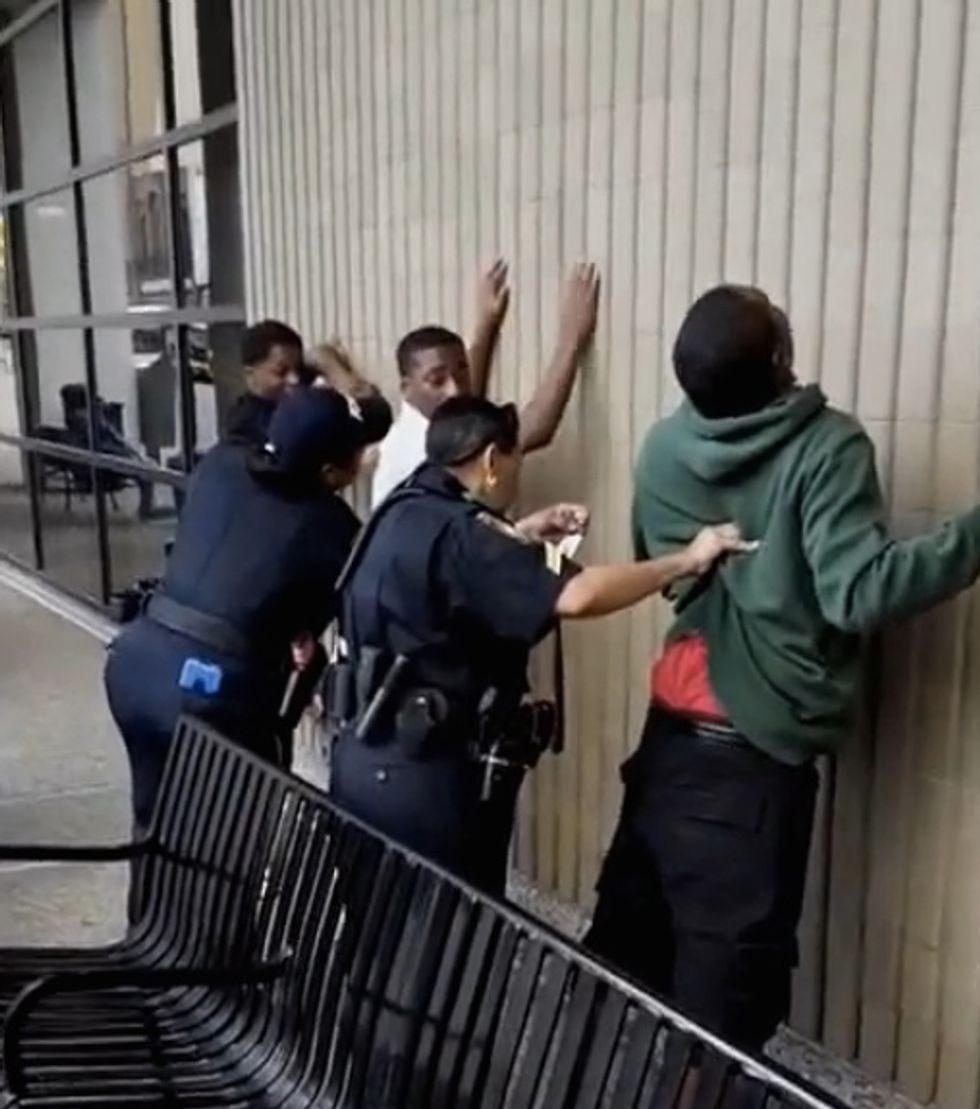 Image via YouTube
"I've got a lot of stuff on my belt I could use on you this afternoon," she said. "I guarantee you I will be glad to use it."
Eventually the video shows her handcuffing one of the boys because he wouldn't say his name loud enough for her to hear.
Watch the confrontation below (content warning: brief mild language):
In the aftermath of the video's publication, the two campus cops have been placed on paid leave pending an official investigation, WFAA-TV reported.
"What you have seen on the video is not representative of the way that our police officers normally handle situations," said El Centro College president José Adames. "I'd like to assure our students; our staff; our faculty; our administrators; that the college is committed to transparency."
"Instead of asking them to move along like she should have, [the campus cop] told them to put their hands against the wall, and that's where the video picks up," said El Centro student Charles Adams, who recorded the encounter. "I was horrified the way she was treating these kids as criminals for nothing."
El Centro did not release the police report from the incident on the grounds that the four boys involved are juveniles.
Watch WFAA's report below:
—
Follow Zach Noble (@thezachnoble) on Twitter