Jimmy Fallon, host of "The Tonight Show," is undeniably funny — but the comedy star also knows how to mix the humorous with the heartfelt.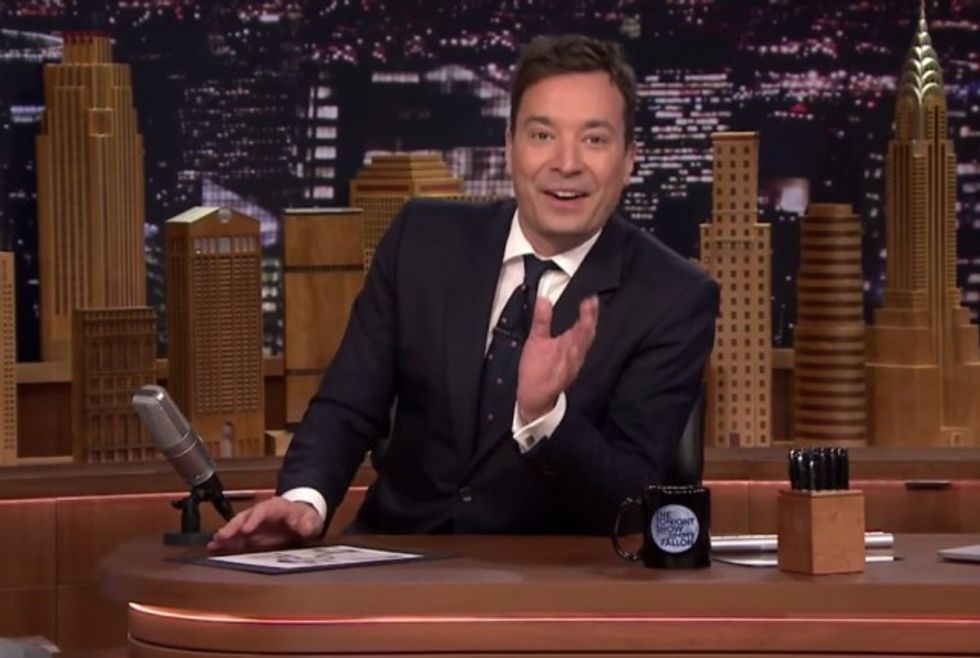 Image source: YouTube
During Thursday's show Fallon shared a great story about a chance meeting in London that led to a rare gift for his Marine Corps veteran father-in-law — not to mention a stirring account of the bravery required to fly planes for the military.
After spotting something resembling "an electric chair" in a London watch shop last summer, Fallon inquired further and discovered that it was actually a Martin-Baker ejection seat for military aircraft.
Turns out Bremont Watches was selling a rare timepiece — a Martin-Baker Bremont Watch — only for those who've ejected from Martin-Baker seats.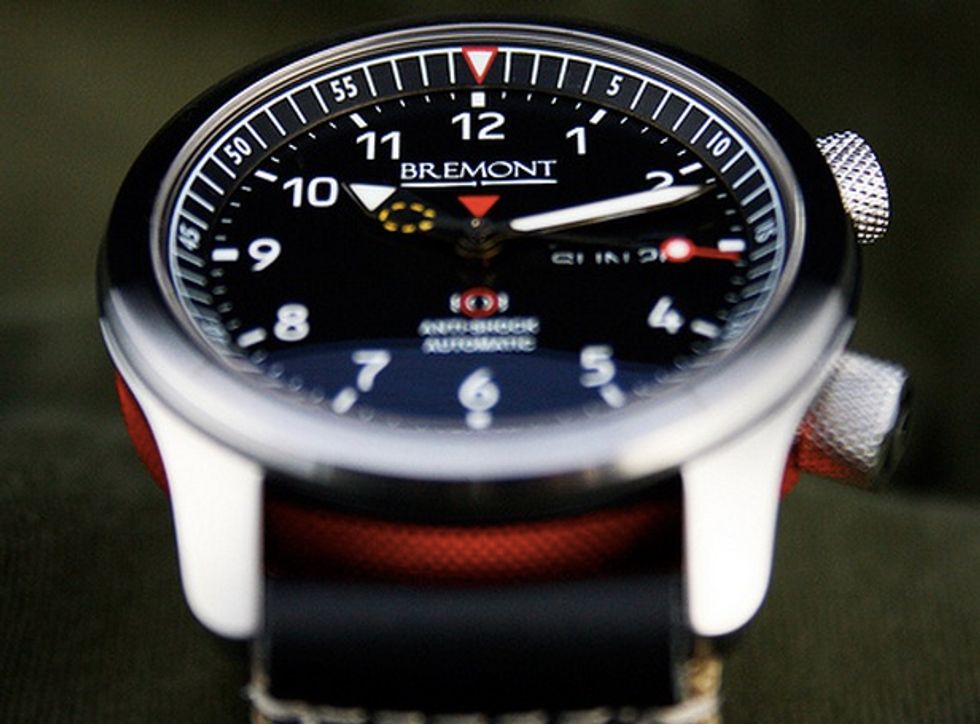 Image source: Martin-Baker website
Fallon knew his father-in-law ejected from his aircraft in the 1960s, but that's all he knew. So he called his wife, who called Fallon back saying that her dad did, in fact, eject from a Martin-Baker seat and that his number was 228.
After Fallon told the Bremont salesman the number, he replied that it was his "tie club number."
The Martin-Baker website explains further: "We run an exclusive Ejection Tie Club for all pilots that have used one of our ejection seats. Life membership of the Ejection Tie Club is confined solely to persons who have ejected from an aircraft, in an emergency, using a Martin-Baker ejection seat which has thereby saved their life."
Fallon wore a replica of the tie his father-in-law received during the broadcast: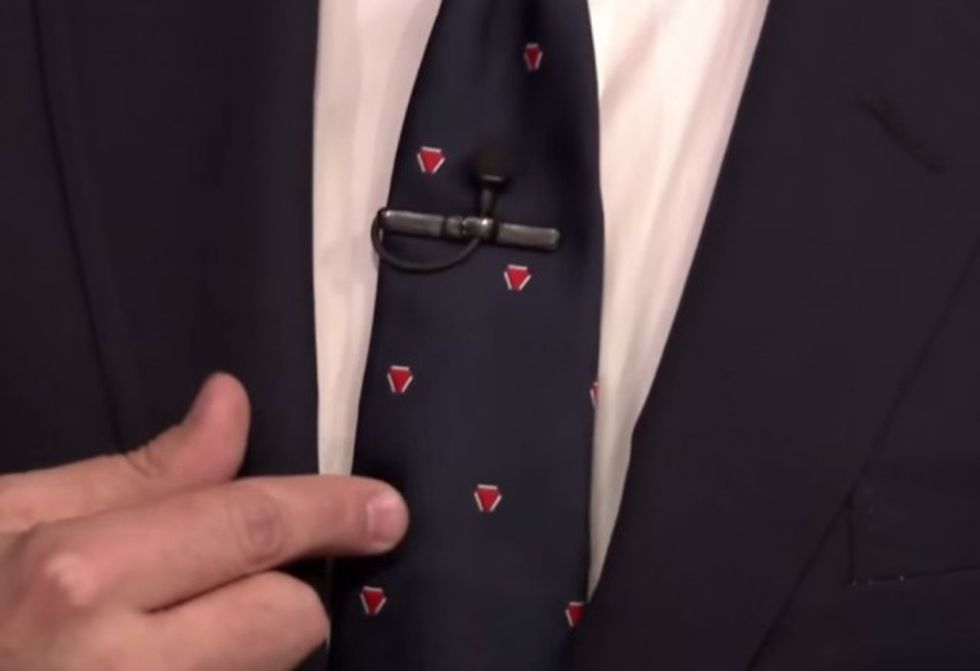 Image source: YouTube
An excited Fallon told his father-in-law that he wanted to spring for the watch — and then got to hear his harrowing tale.
Back on August 9, 1961, the Marine was known to his fellow pilots by his call sign, "Cosmo" — and that day he was on a training mission over the Mojave Desert when his aircraft went into a tailspin.
All he could do was get a read of his altimeter to gauge how long he had until impact — and then try to grab the ejection handles. Neither of which a minor feat when you're spinning so rapidly in midair.
But he managed to pull the cord and float back to earth.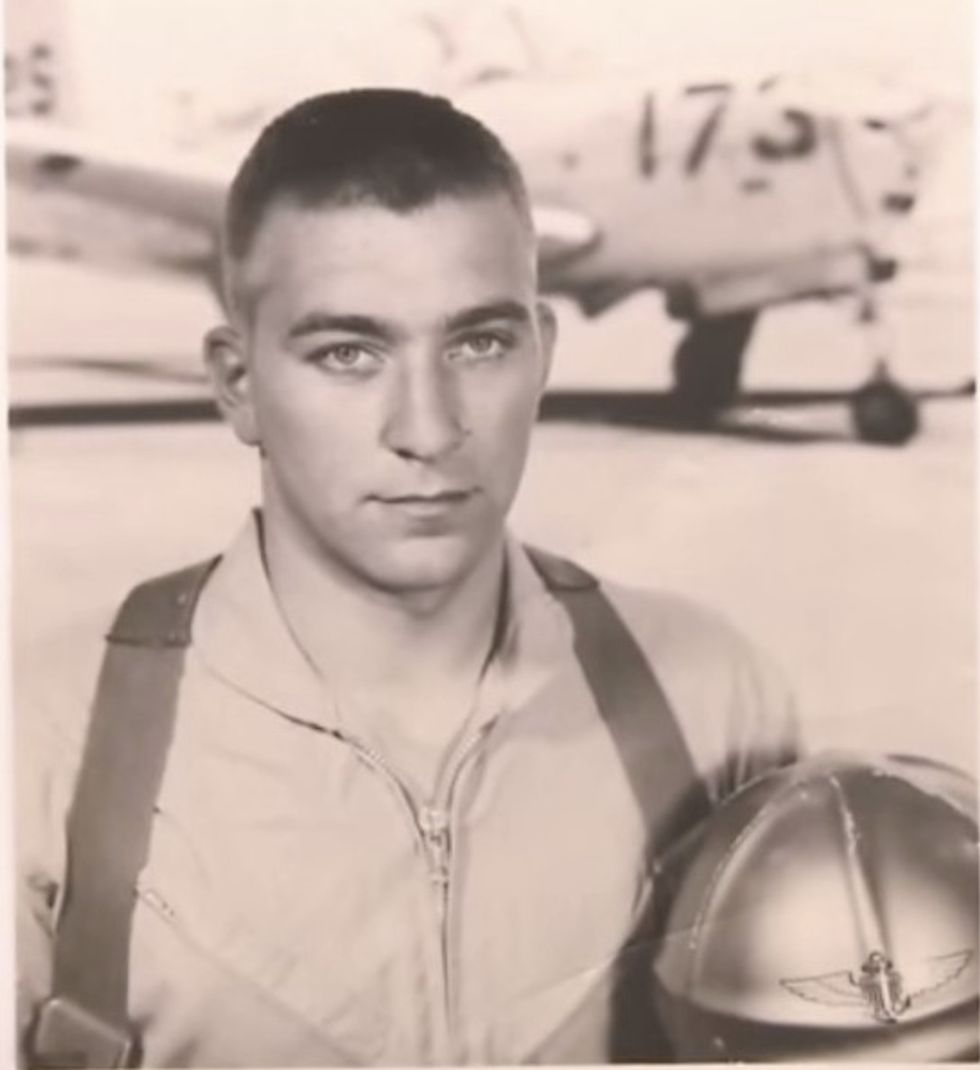 Fallon's father-in-law, call sign "Cosmo." (Image source: YouTube)
Fallon lightened the mood, saying that once on the ground, Cosmo quickly stuffed his rip cord into his flight suit, preferring to keep the memento of his brush with death rather than turning it over to the Marines for evidence.
With that Fallon showed the audience the actual rip cord —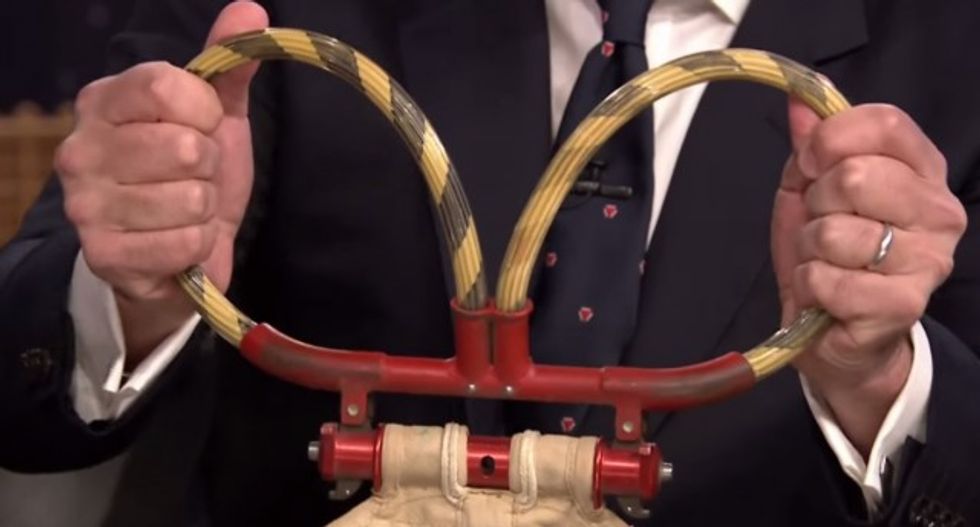 Image source: YouTube
— and walked into the crowd to give Cosmo his well-deserved watch, which was engraved with his tie club number, call sign and ejection date: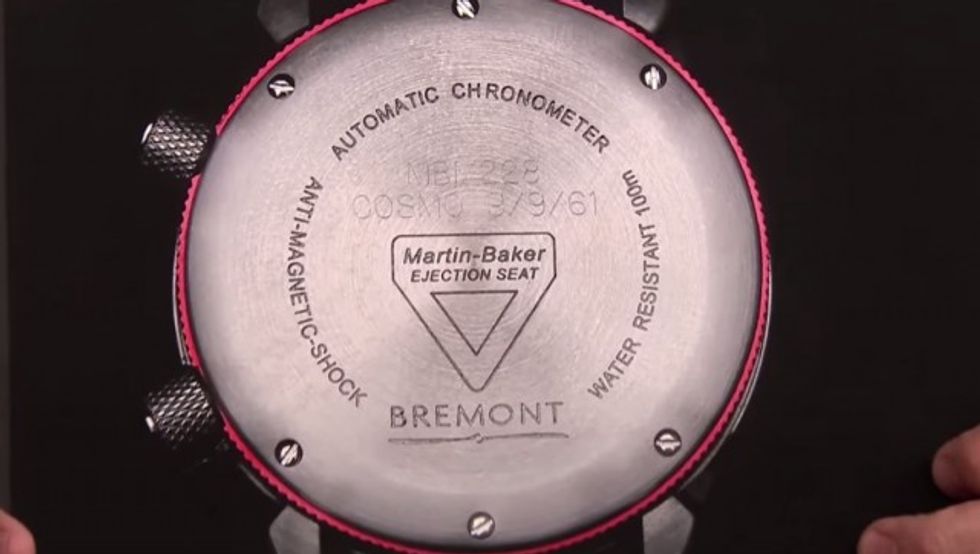 Image source: YouTube
"Thank you for your service," Fallon told the happy vet with a hug. Then he added with a laugh, "And thank you for your daughter!"
Check out how it all went down:
—
Follow Dave Urbanski (@DaveVUrbanski) on Twitter