A beautiful yet heartbreaking photo of a Oklahoma City family is going viral. The image, which has become known as "ghost dad," shows a mother holding her young baby next to an translucent figure.
The "ghost" in the photo is Sharry Smith's late husband, Lane, who died in an accident in July. The grieving widow said they had "planned" their lives together when tragedy struck.
Smith took several photos with her 6-month-old son, Taos, but felt like something big was missing.
"I just got to thinking, 'We don't have a picture with Lane in it,'" she told KOCO-TV.
That's when a part-time photographer came up with an amazing idea to bring the family back together — and this was the result: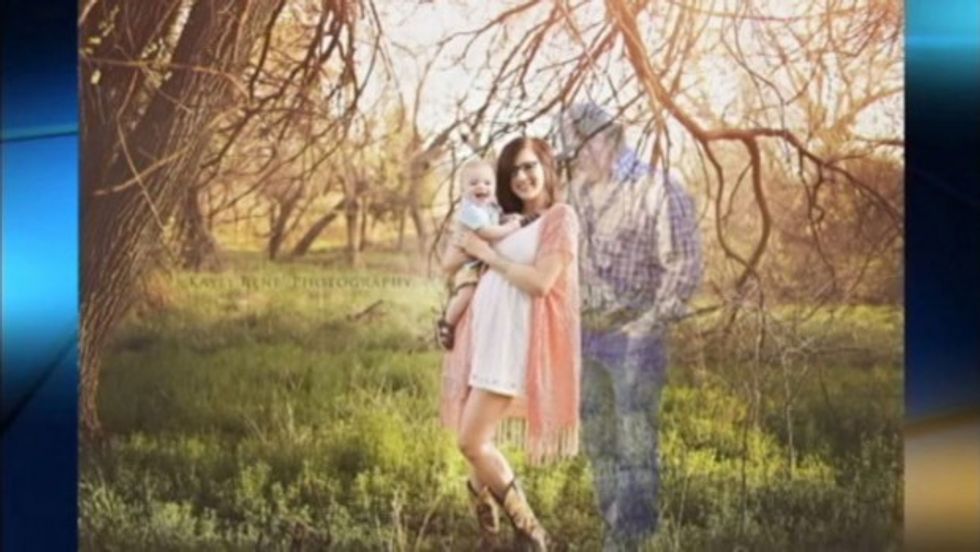 KOCO-TV
The photo was shared thousands of times on Facebook within hours of its posting.
"It's like amazing, and apparently everyone else thinks it is too," Smith said. She added, "Lane's not physically here with us of course, but that picture represents to us that he's always watching over us and he will always be there for us, no matter what."
Watch KOCO-TV's video report below:
---