Have trouble getting your teen to stop snapchatting long enough to set the table? Or how about getting your kid to sit calmly without a tablet cartoon running in front of him?
Such was the scene set by an Australian sauce maker in a recent commercial.
"Technology has hijacked family dinnertime," the video was titled.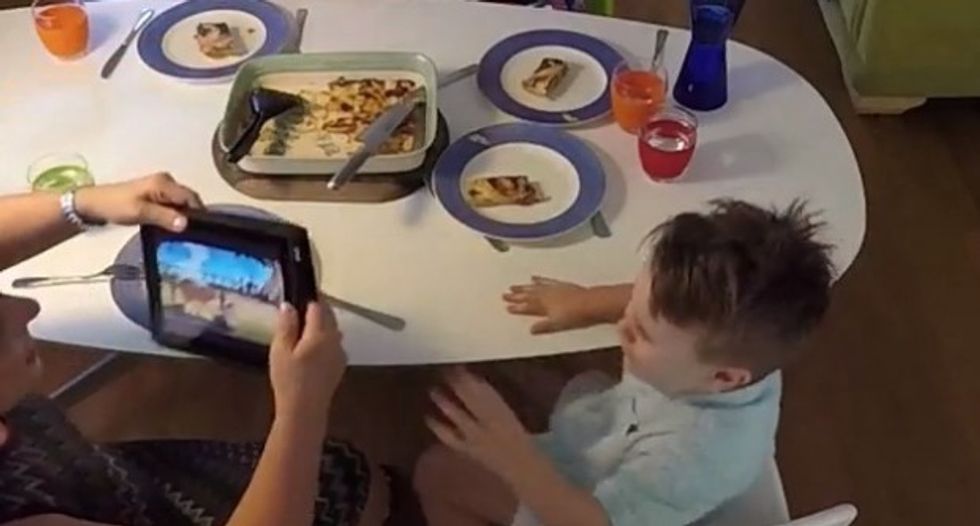 Image source: YouTube
But Dolmino has a solution.
It might look like your everyday pepper mill, but the one in the Australian sauce company's commercial is much more. As demonstrated in the video, giving the pepper mill a twist shuts down TVs, smartphones and access to the Internet in the nearby vicinity.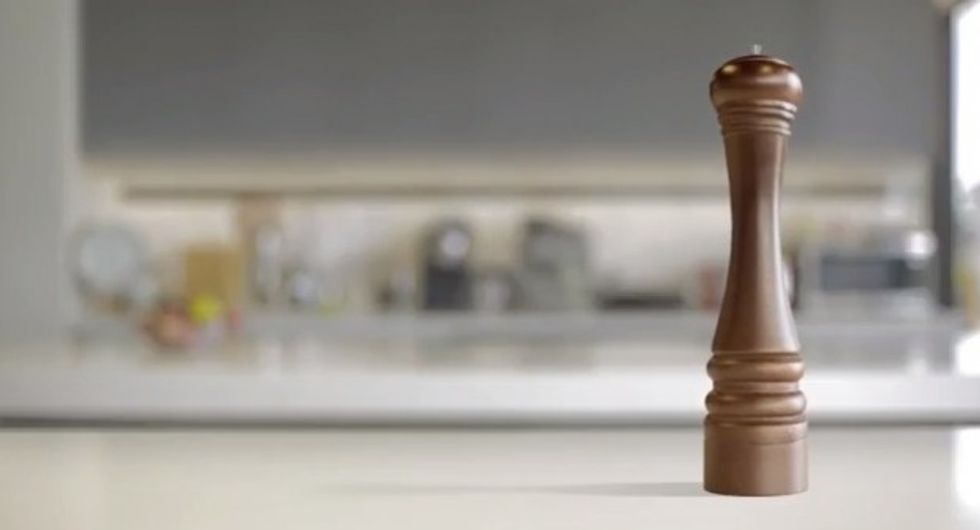 Image source: YouTube
The campaign captured both initial reactions and what happened once it set in that the tech wasn't turning back on anytime soon.
"Tablets and tantrums were thrown," the video stated. "But the world didn't end. Family dinnertime was reclaimed."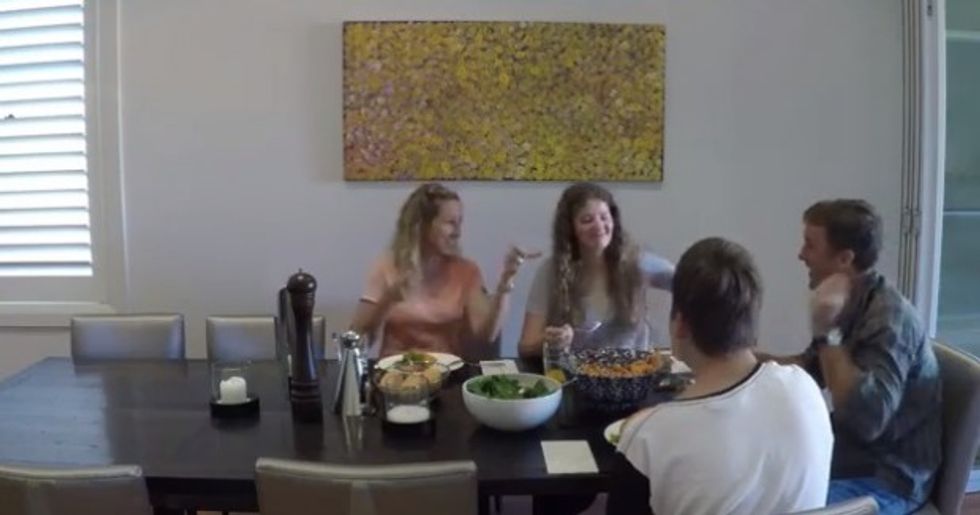 Image source: YouTube
Watch the ad:
Though the "pepper hacker" isn't "verified or authorized for commercial application," the point was to spur conversation and "help us bring families together at dinnertime."
"The Dolmio Pepper Hacker might not be available to every household yet but we believe that our experiment perfectly shows that once you disconnect from your technology at the dinner table you can really connect as a family," Richard Stear, marketing director of Dolmino's parent company Mars Food Australia, told the marketing and media website mUmbrella.
The ad was created for Dolmino by Clemenger BBDO Sydney, which "crossed a pepper cracker with something like an EMP (one of those electromagnetic bomb things that knocks out anything technical)," creative director Paul Nagy told mUmbrella.
"Seriously, we did," he said.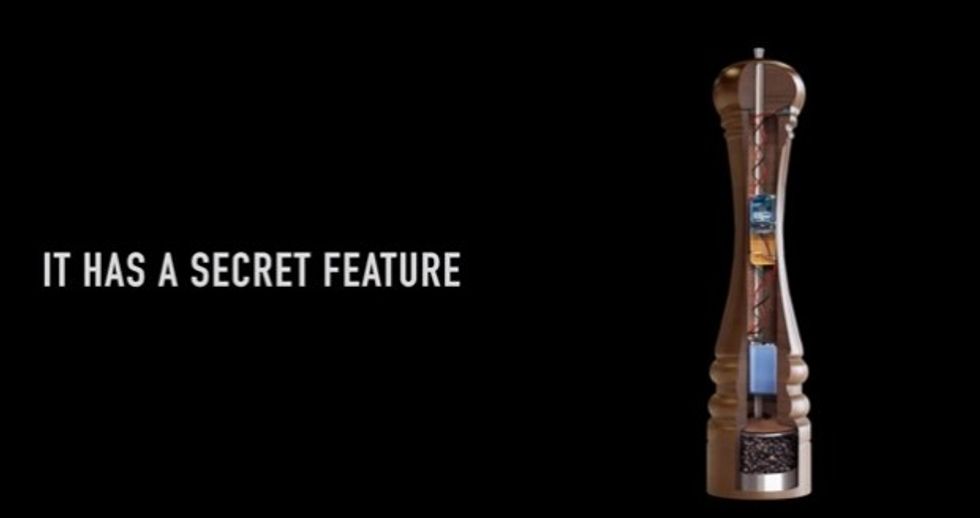 Image source: YouTube
After the campaign began last week, some questioned the legitimacy of the device and wondered if laws were broken to block cellphone signals, proposing that the ad was created just to win awards. The company though insists it's legit. Here's more on how it works, according to a separate post by mUmbrella:
It works by employing "a couple of different units that employ the technology to disable the TV, the Wifi and disable the mobile device," [Brendan Forster with Clemenger BBDO] explained. "It's actually a really innovative tech solution to come up with."

The Pepper Hacker uses home automation elements to switch off anything that is plugged into the home automated switch, a device which controls certain elements around the home, for 30 minutes.

To shut down the mobile devices it uses a remote device management system which installs a profile on selected devices allowing commands or messages to be sent to it from the grinder.
Only the mothers in the families involved in the experiment knew what was going to happen when the grinder received a twist, mUmbrella reported.
Dolmino did not immediately respond to TheBlaze's request for comment.
(H/T: Technology Channel)