Two teenage boys are in comas and their dad can't move or talk two weeks after falling ill during a family trip to the U.S. Virgin Islands, CNN reported Saturday, citing the family's lawyer.
The presence of Methyl Bromide, a highly toxic pesticide, was detected in the Delaware family's unit at the Sirenusa resort in St. John, according to the U.S. Environmental Protection Agency.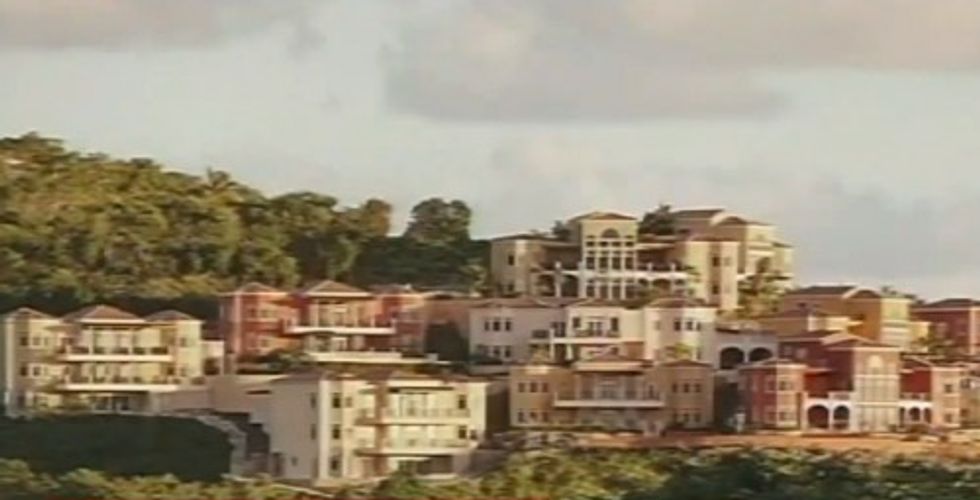 Image source: CNN
More from CNN:
Exposure to methyl bromide can result in serious health effects, including central nervous system and respiratory system damage, according to the EPA.

The use of the pesticide is restricted in the United States because of its acute toxicity. It's not allowed to be used indoors. Only certified professionals are permitted to use it in certain agricultural settings.
When paramedics were called to the villa, Esmond was unconscious and the boys and their mother were having seizures.
Steve Esmond, his sons and the boys' mother were airlifted to U.S. hospitals. The boys, 16 and 14, were in critical condition at a Philadelphia hospital on Saturday, family attorney James Maron of Delaware told CNN.
While conscious, Esmond cannot move or talk and is under care at a hospital as well; the mother, Theresa Devine, was treated and released from a hospital and is undergoing occupational therapy, Maron added. One of the boys has brain damage, CNN reported.
More from CNN:
Sea Glass Vacations, which acts as a rental agent for several units at Sirenusa, said the unit directly below the one where the family stayed was recently treated for pests, but their unit was not treated.

The company said it licensed an outside company, Terminix, for the pest control services.

"Sea Glass Vacations does not treat the units it manages for pests but instead relies on licensed professionals for pest control services," the company said in a statement.

The U.S. Department of Justice has initiated a criminal investigation into the matter, according to a U.S. Securities and Exchange Commission filing made Monday by ServiceMaster Global Holdings, the parent company of Terminix.

In an email to CNN, a spokesman for Terminix wrote that the company is "committed to performing all work ... in a manner that is safe for our customers, employees, the public and the environment" and is "looking into this matter internally, and cooperating with authorities."
More details from CNN below:
This story has been updated.
—
Follow Dave Urbanski (@DaveVUrbanski) on Twitter