Every university has a mascot, but only one school has Terri Marshall, the Tim Horton's staffer who brightens students' days with her pep talks and insatiable love of dancing.
After eight years of enjoying Marshall's positivity, the students at McMaster University in Hamilton, Ontario, decided to pay her back in a huge way.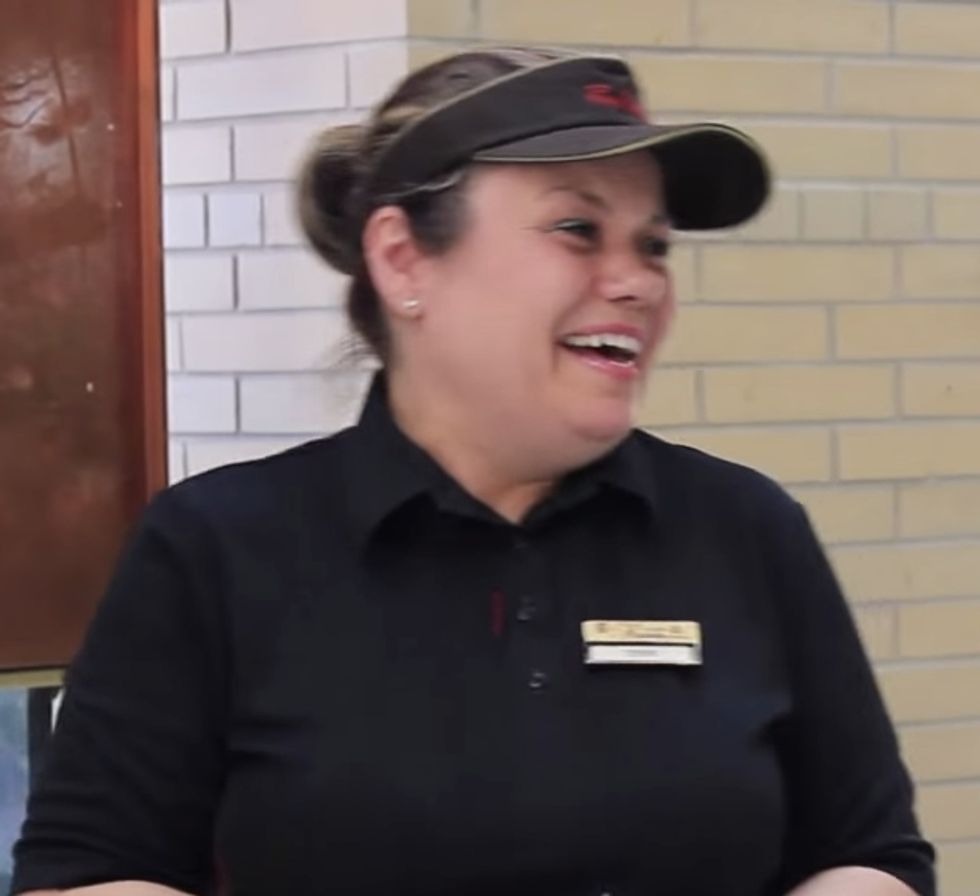 Terri Marshall. (Image via YouTube)
Unbeknownst to Marshall, students started a GoFundMe page last month to raise money to send her on a well-deserved vacation, raising more than $1,500.
When they went to present Marshall with the money, students dressed up the event as something Marshall would love: an impromptu dance party.
Watch the heartwarming handoff below — and watch Marshall's face light up when she realizes what's going on:
"I feel the appreciation all the time with you guys," Marshall told the students. "I'm just overwhelmed and I'm so thankful. You made my day!"
Marshall, a mother of three, said she'll use the money to celebrate her 30th wedding anniversary with her husband in Myrtle Beach.
Get a taste of Marshall's day-brightening dancing that inspired students to give in the clip below:
(H/T: Reddit)
—
Follow Zach Noble (@thezachnoble) on Twitter