Just before halftime Saturday during an English Premier League match, Stoke City's Charlie Adam wound up his left foot and gave the ball a good wallop about 10 yards shy of midfield.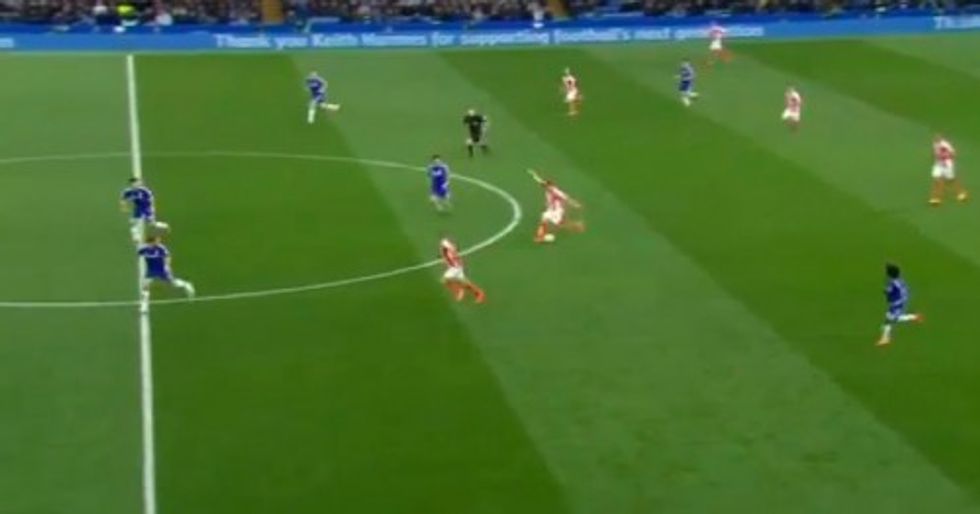 Image source: YouTube
The mighty strike apparently surprised Chelsea goalie Thibaut Courtois.
The ball sailed a few inches too high for his outstretched hand, and it ricocheted right into the net, tying the game 1-1.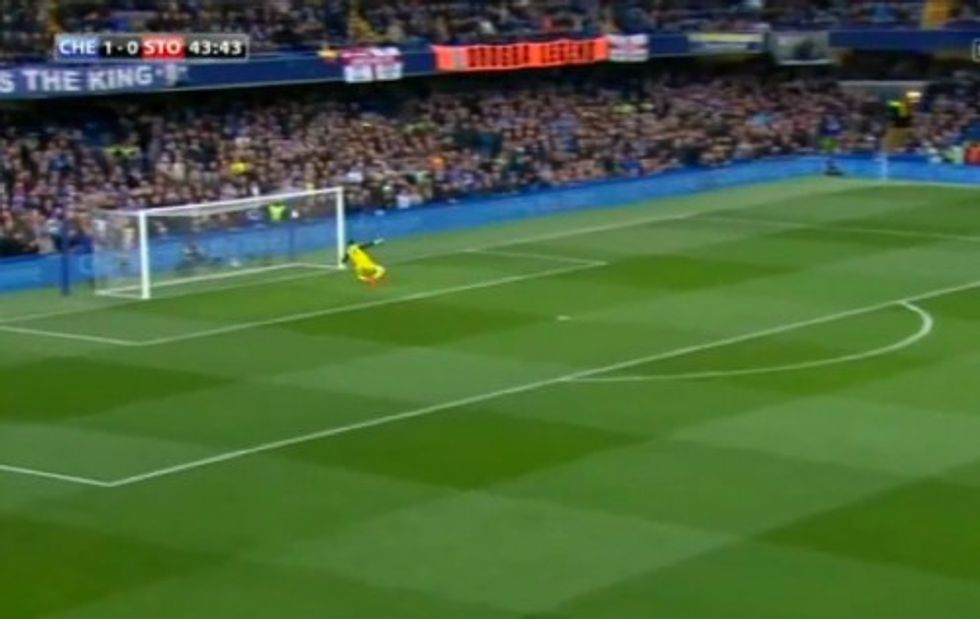 Image source: YouTube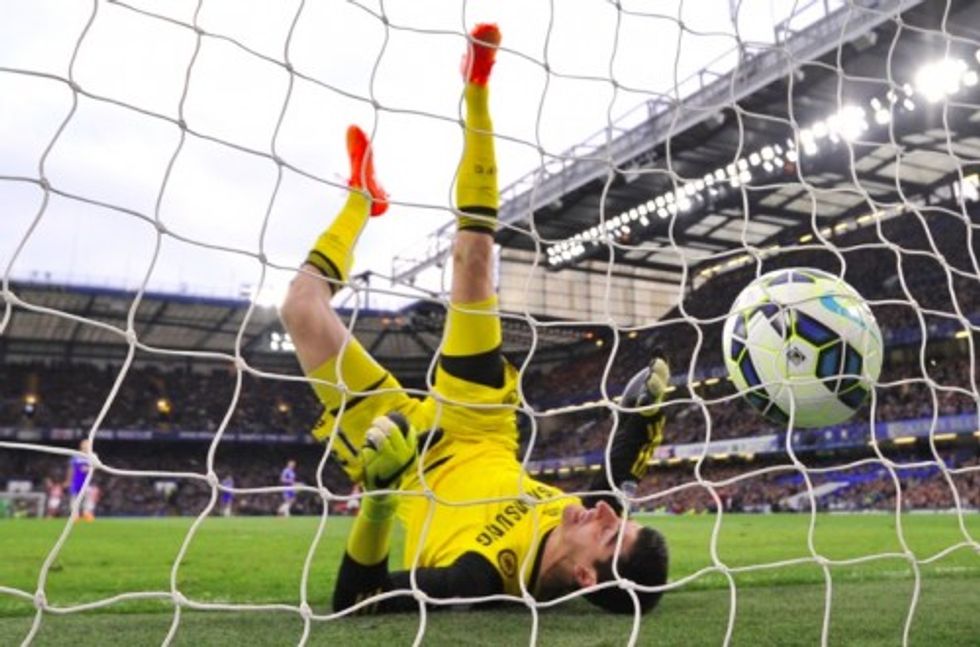 Chelsea's Belgian goalkeeper Thibaut Courtois falls into his own goal after chasing back but failing to keep out a long range shot from Stoke City's Scottish midfielder Charlie Adam (unseen) on April 4, 2015. (Image source: Getty Images/AFP/Glyn Kirk)
After the unlikely goal, Courtois offered his best "Hey, whaddya want from me?" reaction.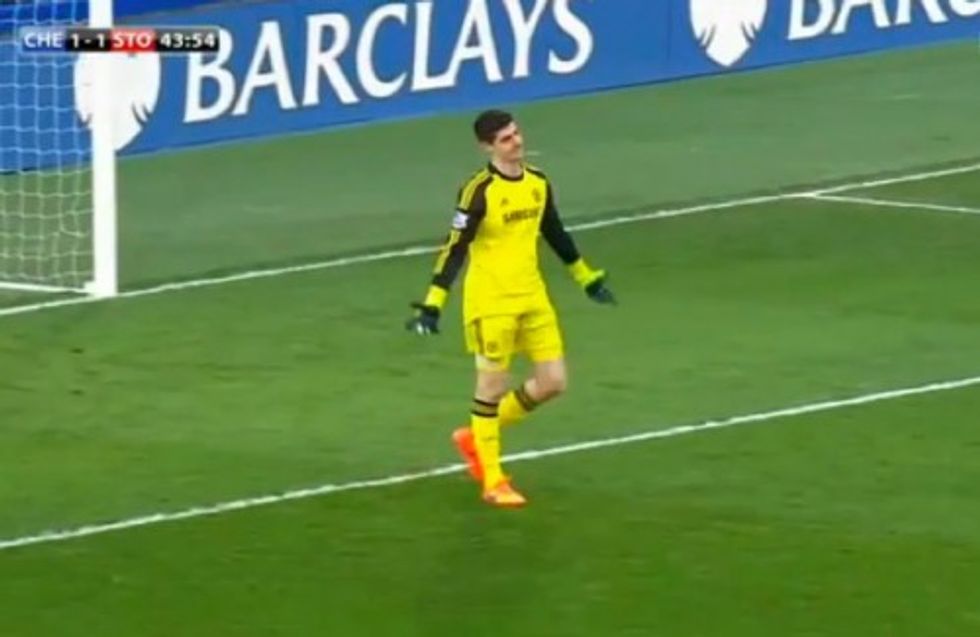 Image source: YouTube
Check out the mammoth kick here:
Alas, Stoke City lost the game 2-1. But Adam stayed after to offer his thoughts on how he got his kick into the net from such a great distance:
This story has been updated.
(H/T: Sports Illustrated)
—
Follow Dave Urbanski (@DaveVUrbanski) on Twitter