A couple was disturbed when they heard a strange noise coming from the nanny cam in their baby's room, then grew even more alarmed when they found out where the noise was coming from.
The parents from Rochester, Minnesota, said they heard music coming from their baby's nursery while they were sleeping in their own bed, but it stopped as soon as they went into the child's room to check it out, KTTC-TV reported.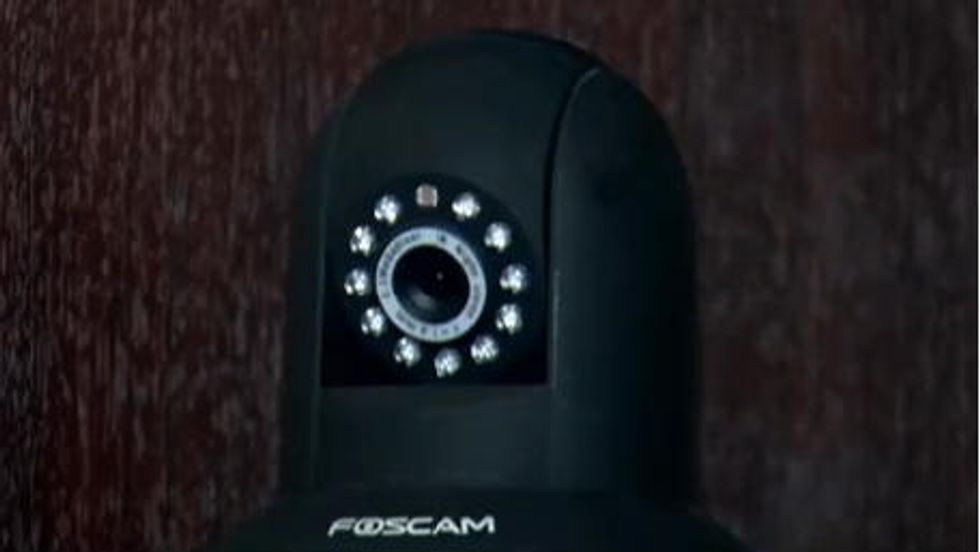 Image source: KTTC-TV
In order to find out where the mysterious music originated, the couple used the software built into the camera to trace it to an IP address – in Amsterdam.
But the IP address revealed something other than just a location: It also revealed a link to a website where anyone could go and monitor their baby just as they thought only they could do. The link took them to a website showing camera feeds from "at least 15 different countries."
The feeds didn't just show nurseries; the link was a type of live stream hub of people's living rooms, kitchens and even their bedrooms.
"Every place that people think is sacred and private in their home is being accessed," the mother told KTTC.
But just how is that possible? Computer hackers don't need a baby cam to spy on you. All it takes is any sort of camera with an IP address, like webcams installed on millions of computers.
As the Rochester couple later discovered, the camera's rotating capabilities allowed the hackers to determine from which vantage point they would peer inside the room. The mother said they realized that part after facing the camera toward the wall but finding it turned toward the closet when they later accessed the software.
After the disturbing revelation, the Minnesota family disconnected the camera and chose to monitor their baby by staying close instead. But they urged other potential spy victims to set difficult passwords for their devices and change them often.
"This isn't just, you know, Rochester, Minnesota," the mother said. "[On the website] you can literally just sort by whatever country suits your fancy, and whatever room suits your fancy.  It's pretty sick."
It's far from the first case of parents reporting their baby monitors being hacked, including a similar incident that happened in Houston earlier this year.
–
Follow Jon Street (@JonStreet) on Twitter