One of the men behind FX's hit animated TV show "Archer" is proudly proclaiming it "cartoon porn."
The Parents Television Council claims the show is just the latest proof that cable needs to be unbundled for customers so they aren't required to pay for such programming.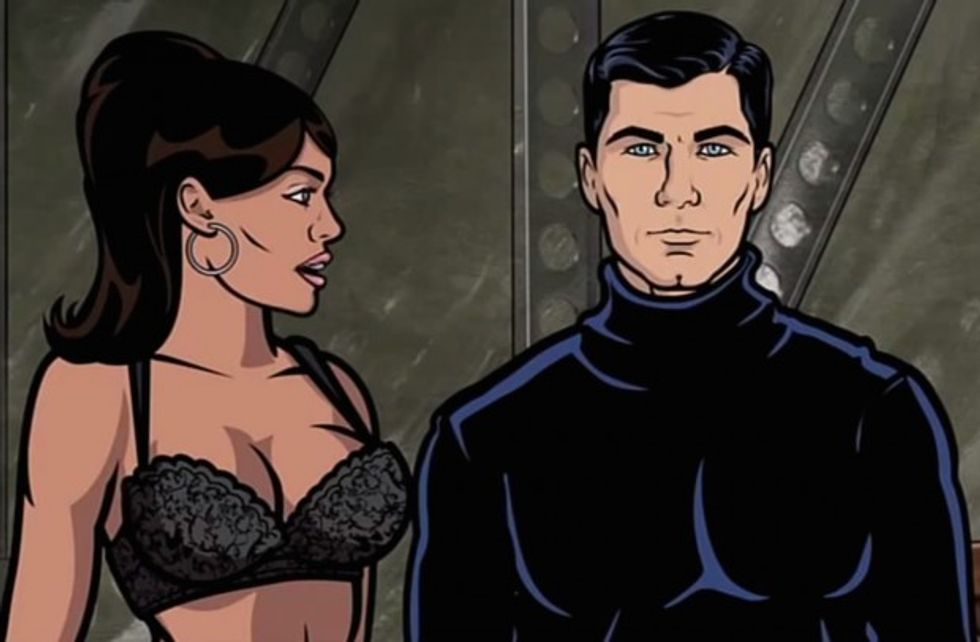 A scene from the first season of the FX show "Archer." (Image via FX/YouTube)
In a profanity-filled interview with the Daily Beast last week, "Archer" executive producer Matt Thompson bragged about the explicit sex scenes in one recent episode:
Us getting away with the amount of sex we got away with in that episode … was great. I read a comment online that said, "OK, now 'Archer' is basically cartoon porn," and I thought, "Yeah! It's cartoon porn! F*** off! It's great!" I hope it's cartoon porn. If you can get away with it, do it.
FX is included standard on most cable bundles, and "Archer," a spy spoof that airs after 10 p.m. and frequently features drugs, alcohol, prolific swearing, sociopathic behavior and sex, has run for six seasons and has been renewed for a seventh.
Now, the conservative Parents Television Council is hoping Thompson's admission that his show is "cartoon porn" will be a wake-up call for viewers and advertisers who will force the cable industry to change the way it does business and stop the remorseless creep of sex on TV.
"[Thompson] is obviously not afraid of any repercussions," Melissa Henson, PTC director of grassroots activism and education, told TheBlaze. "It's a sad indictment of the current state of the entertainment industry."
The PTC is calling for the U.S. to follow Canada's lead and provide consumers with a way to pay only for the channels they want, and exposing advertisers to the explicit sex in "Archer" in the hope that they pull support for the program.
Henson said Thompson's "If you can get away with it, do it," comment was especially telling — and strong evidence that cable needs to ditch bundles.
"There is no reason why every American with pay-TV should be forced to support what the creator himself says is pornography," the council said.
—
Follow Zach Noble (@thezachnoble) on Twitter