You've selected your destination, departure date and seat assignment. You've entered your name and date of birth and if you'd like to pre-pay for checked bags. You're almost done buying a plane ticket and then the dreaded checkbox asking whether you would like to purchase travel insurance or not pops onto the screen.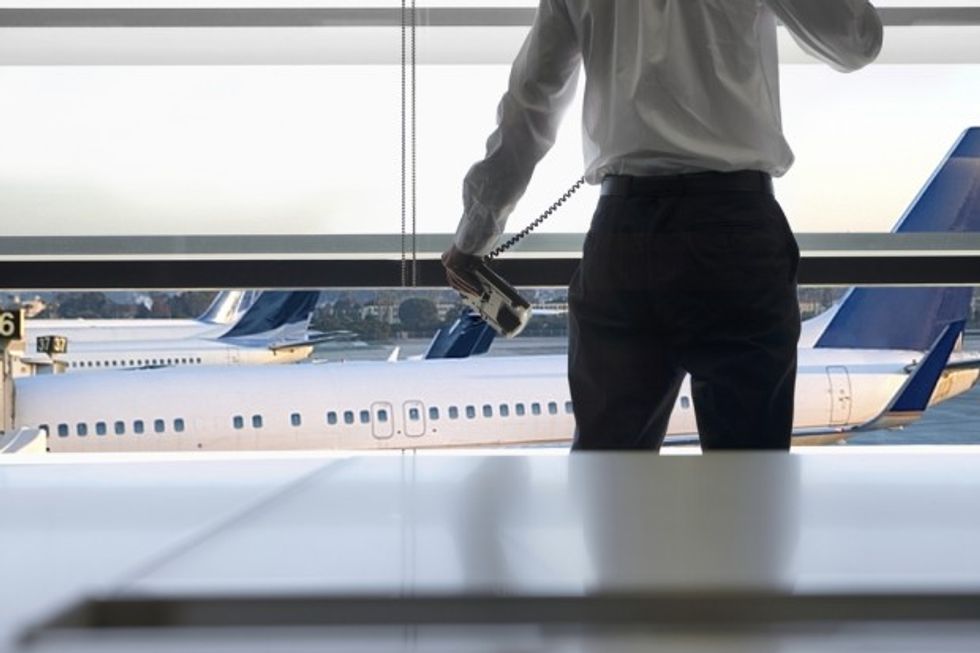 Photo credit: Shutterstock
If you're anything like me, you hover over the "yes" box or shout to your spouse in the next room, asking if insurance is really necessary. Leave the responsibility for the decision to spend an extra $30 or so dollars to someone else, right?
Many of us have probably at sometime or another purchased insurance for a plane ticket and then didn't have to use it — throwing away enough money for a dinner out at Olive Garden (wine included). We've also opted not to purchase insurance and regretted it. And the worst scenario, we've purchased it only to find out that the reason we thought we could use it to save our, um, rear doesn't actually apply in the case where we needed.
Such was life last year. I bought a ticket to go back to my hometown in Michigan from Washington, D.C., before I couldn't travel anymore due to the impending birth of my son. Given my pregnant state and "you-never-know" mentality, I bought insurance on my domestic flight.
Had I gone into labor early, this insurance would have come in handy. Except, I didn't go into labor. My family instead decided to come to D.C. a few days before my scheduled departure back home to watch my brother graduate from The Basic School with the U.S. Marine Corps — top honors, etc.; it was sort of a big deal.
When I called the insurance company to explain that I'd like to use my insurance to change my flight to leave on Thursday instead of Wednesday and explained why, they told me that the insurance I paid close to $30 for wouldn't apply in this situation. Blast! I played the pregnant card next – still didn't work.
So finally, I swore that I was going to get to the bottom of when one should really buy insurance and what exactly it covers when I came back from maternity leave. Which brings me to now.
Brian Ek, travel editor for Priceline.com, told me that he thinks more people hover over the button, contemplating whether or not to purchase insurance, than should.
Ek said when it comes to whether or not to purchase insurance, people need to weigh the odds. If you're buying a ticket or booking a room close to your day of travel, the odds are less that your trip will be interrupted. Booking further in advance, though, means there is more time for something to disrupt your travel plans.
What's more, Ek pointed out that travel insurance often does more than just refund the cost of your hotel, flight or rental car if you can't travel for an accepted reason, such as illness, a death in the family or weather.
"There is a lot of optional handholding that's apart of an insurance package beyond simply getting your money back if something happens before you leave," Ek said. "I can tell you, if you're out of the country and you need a cash transfer or you've lost your travel documents, it sure would be nice to have someone you can call and get help."
In some cases, travel insurance will also cover expenses for lost or stolen luggage.
Some airlines also have "flex" options for purchase, which allows people to change their flight for whatever reason —provided it's within a certain amount of time before the flight — without change fees that can cost around $100. These flexible travel services usually still require the customer to pay any difference in the current airfare price though.
It's important to understand the difference between flexible travel options and trip insurance when you decide to purchase one or both of them. George Hobica, founder of Airfare Watchdog, in an interview with USA Today a couple of years ago,  encouraged travelers to read the fine print and ask questions about what is covered before purchasing insurance to make sure the reasons they might think they need it are included.
So the main takeaway overall?
"Whether or not to take the insurance is a personal decision," Ek said. "However, one piece of advice from me: If you can't travel and lose what you've already spent, is it going to be a financial hardship? If so, then insurance is a no-brainer."
Here are some tips to help coach you on when to buy trip or airfare insurance:
What's the timing? If you're buying a ticket last minute for a trip you're taking this weekend, it's less likely something will disrupt your plans. However, if you're purchasing months in advance, there's more time for something to come up and, thus, you might want to pay a little extra for trip security. You might also want to consider the time of year, where you're traveling and the likelihood of extreme weather events affecting your trip.
Will canceling break your pocketbook? If you need to cancel or delay a trip and being out that money (and perhaps knowing that you'll have to pay even more money to reschedule), paying a little extra up front for insurance won't hurt in the long run. Christopher Elliott, author of "The World's Smartest Traveler," recommends insurance for trips that cost more than $5,000, but you should consider your own financial situation and set your "big ticket" limit accordingly.
Do you have use for other services? If you're going on a major trip where you might need more than just trip interruption coverage — if you want coverage for medical incidents, lost baggage or help with lost travel documents, for example, — insurance might be for you.
—
Front page image via Shutterstock.