Elizabeth Sedway says she and her family were kicked off an Alaska Airlines flight from Hawaii to California because she admitted that she felt "weak" and had cancer.
Sedway wrote in a Facebook post that an airline employee saw her sitting in the handicap section of the boarding area, and asked her if she needed anything. The first time she said no, but the second time she said, "Well, I might need a bit of extra time to board, sometimes I feel weak."
"Because I said the word weak, the Alaska Airlines employee called a doctor she claimed was associated with the airlines," Sedway continued. "After we board the plane. An Alaska representative boarded the plane, and told us I could not fly without a note from a doctor stating that I was cleared to fly."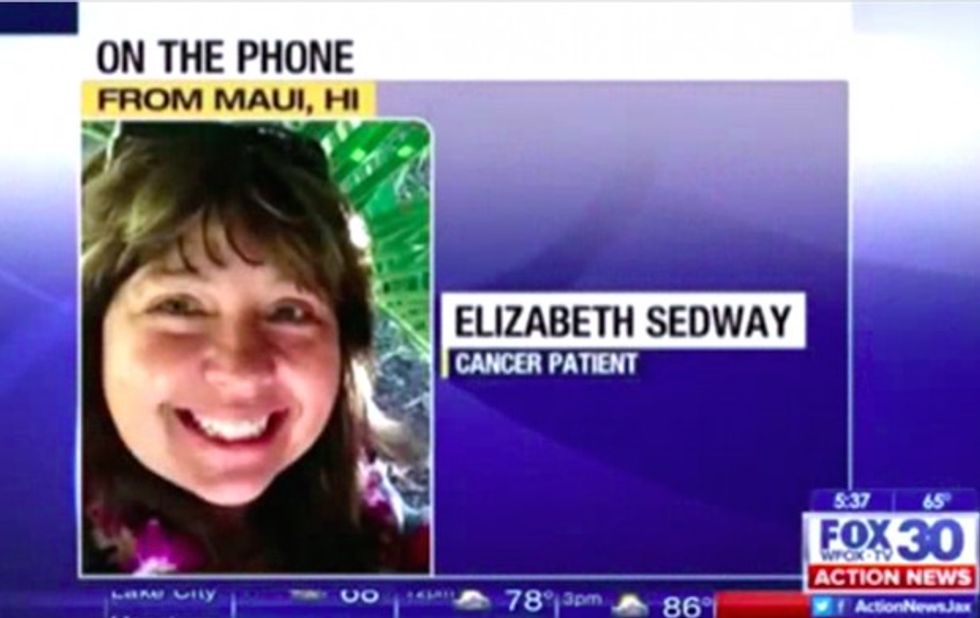 California resident Elizabeth Sedway speaks with WAWS-TV about her family being asked to exit an Alaska Airlines flight. (Image credit: WAWS-TV)
"I'm being removed as if I'm a criminal or contagious because I have cancer, no note to fly," Sedway remarked. "My family is being forcibly removed from an airplane because I have cancer, no note to fly."
Sedway added that because they had to stay in Hawaii an extra night, she would miss a scheduled chemotherapy session.
But a number of commenters said the airline may have just been looking out for Sedway's best interests on the lengthy flight. If she had a medical emergency over the Pacific ocean, one noted, there is nowhere to make an emergency landing. Another commenter likened the situation to restrictions on women flying in their third trimester of pregnancy. The flight staff simply isn't trained or equipped to handle their medical needs.
An Alaska Airlines representative commented: "We regret the inconvenience Ms. Sedway experienced yesterday and are very sorry for how the situation was handled. Her family's tickets have been refunded and we will cover the cost of her family's overnight accommodations in Lihue. While our employee had the customer's well-being in mind, the situation could have been handled differently."