Wednesday's Par-3 Challenge at Augusta National featured a very special moment for one of the greatest players the game has ever seen.
Jack Nicklaus, a man who has won six Masters championships and 18 major titles, more than anyone else, accomplished something he had never done at Augusta. Jack scored a hole-in-one.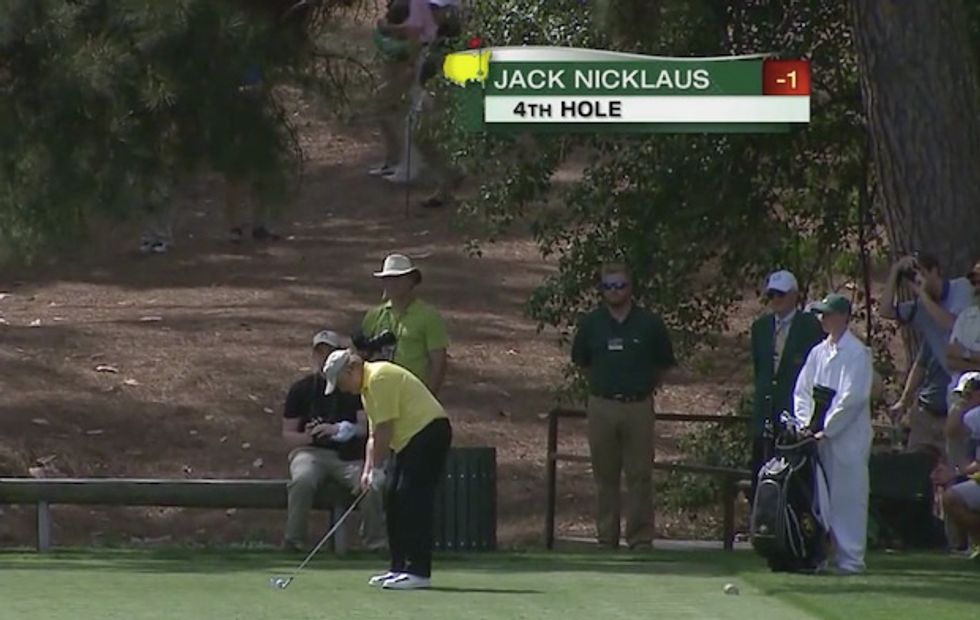 Image source: Twitter
Nicklaus intentionally hit his ball past the cup on the 123-yard fourth hole, spinning it back towards the hole.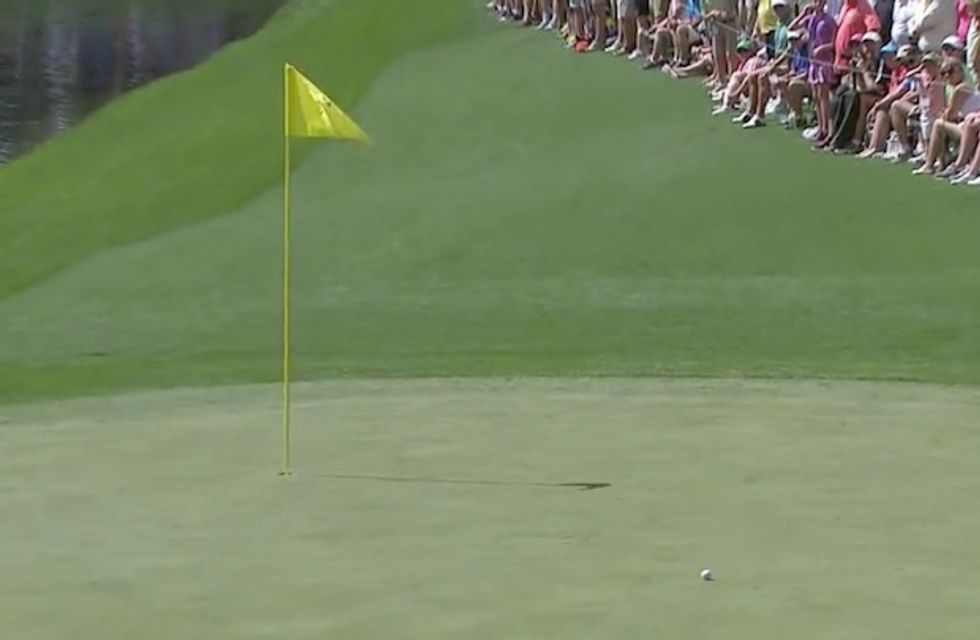 Image source: Twitter
Watch the shot from the tee all the way to the cup:
Watch @jacknicklaus makes a hole-in-one on No. 4 during the #par3contest #themasters https://t.co/R6eX1kwQo1

— Masters Tournament (@TheMasters) April 8, 2015
Nicklaus' hole-in-one was not the only one at Augusta National on Wednesday. Counting the "Golden Bear's," there were five aces carded during the competition, including two from Camilo Villegas.
Watch them all:
Watch the #par3contest holes-in-one from @jacknicklaus, @TrevorImmelman, @Afidominguez, and @CamiloVillegasR https://t.co/dvRqkvdri5

— Masters Tournament (@TheMasters) April 8, 2015
The four-day Masters tournament officially starts today.
__
Follow Mike Opelka (@Stuntbrain) on Twitter.