An armed man kidnapped a woman, shot and critically wounded a Census Bureau guard and led police on a car chase through Maryland and Washington, D.C., on Thursday before authorities cornered him in an exchange of gunfire that left the suspect and a police officer wounded.
The guard, identified as Lawrence Buckner, died at a hospital in Cheverly, Maryland, at 7:19 p.m. Thursday, said Prince George's Hospital Center spokeswoman Erika Murray.
The officer and suspect were both conscious when they were taken for medical care, D.C. Police Chief Cathy Lanier told a news conference.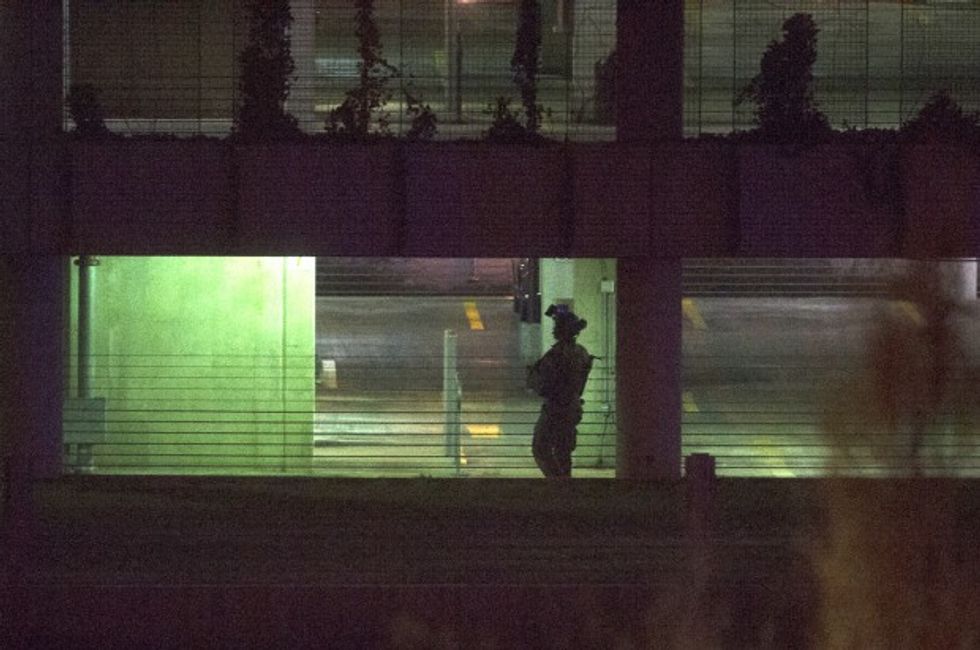 Police search a parking garage on the U.S. Census Bureau headquarters campus for an armed man who, according to a fire official, shot a security guard at a gate to the facility in Suitland, Md., Thursday, April 9, 2015. (AP Photo/Cliff Owen)
Lanier said a guard at a gate of the U.S. Census Bureau in Suitland, Maryland, saw two people fighting in a car that matched the description of the vehicle described in a report of an armed kidnapping.
[sharequote align="right"]"We believe this was domestic related."[/sharequote]
When the guard approached the car, the man shot him and took off, crossing the border into the nation's capital and firing at D.C. police who had begun to chase him, Lanier said.
He fired again at them during the chase before police blocked him and collided with his car. Cornered, the suspect opened fire again and police shot back, wounding both the man and one officer, Lanier said.
The shooting was not terrorism-related, FBI Baltimore spokeswoman Amy J. Thoreson told The Associated Press in an email. The police chief confirmed that.
"We believe this was domestic related," she said.
—