Republican leaders say the House could consider legislation as early as this month to reauthorize key parts of the USA PATRIOT Act, a decision that once again sets up a fight between members who want to significantly curtail the government's ability to spy on its own citizens, and those who say that surveillance is needed to defend the country from terrorist threats.
GOP Leader Kevin McCarthy (R-Calif.) signaled that members may have to decide where they stand on issues such as bulk collection of phone data from millions of Americans in the next few weeks.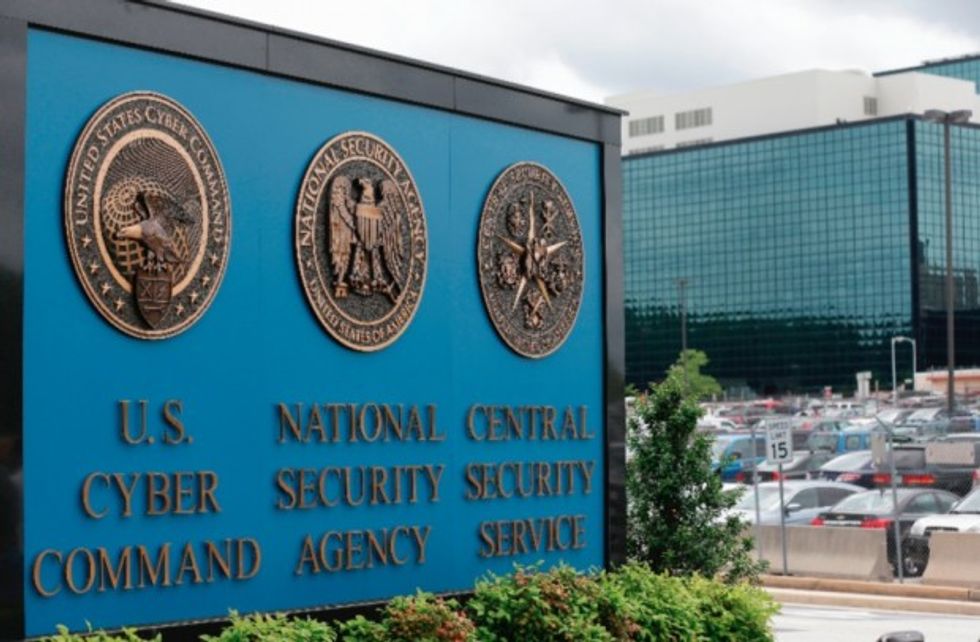 The House is planning votes later this month to reauthorize key authorities of the National Security Agency to collect bulk phone data on millions of Americans. While many members want that authority curtailed, others say it's needed to keep America safe. Image: AP Photo/Patrick Semansky
"[A]s the threat to our homeland from foreign terrorist groups like ISIL and Al Qaeda – or from foreign fighter flows to and from Libya, Syria, Iraq, and Yemen – continues to grow, the House may consider reauthorization of key provisions of the USA PATRIOT Act in April," he said in a Thursday memo to Republicans. "These provisions, which expire at the end of May, are necessary to maintain the U.S. intelligence community's ability to monitor the communications and activities of foreign terrorists who seek to attack the homeland."
McCarthy's clear support for the law matches that seen in other GOP leaders in the House and Senate. That support will likely make it very difficult for other members to make progress in scaling back the law that they say gives the government too much authority to spy on Americans.
Some reforms to the law have been attempted in the last few years, but have fallen short of success. Last year, for example, the Senate considered a bill that would have ended the bulk collection of phone data by the National Security Agency, an activity authorized by Section 215 of the PATRIOT Act.
The measure was supported by Democrats and just a few Republicans, but not enough to let it advance.
Since Edward Snowden revealed the existence of the NSA's bulk data collection program, several members have said the PATRIOT Act needs to be reformed. Rep. Jim Sensenbrenner (R-Wis.) and Sen. Pat Leahy (D-Vt.) have teamed up to put limits on the program, by only allowing the NSA to collect information on known terrorist, not every American.
It's not clear that supporters of this kind of change will have enough time to make a successful push this year, especially if the House will vote in just a few weeks. But it's also unclear what the new House of Representatives thinks of bulk data collection, since many new, younger Republicans have been added who may want to see reforms.
Sens. Ted Cruz (R-Texas) and Rand Paul (R-Ky.), both of whom are running for president in 2016, are likely to offer support for some kind of reform. Cruz has supported reforms in recent years, and Paul has made a point of telling his audiences that what law-abiding Americans do with their cell phones is none of the government's "damn business."
Three specific provisions of the PATRIOT Act will expire after May unless Congress acts. The first is section 215 of the law, which has been used to authorize bulk phone data collection.
Another is section 206, which allows the government to use a single warrant to surveil terrorist suspects even if the method of that surveillance changes, for example, from one mobile phone to another.
The last is section 6001, which is the so-called "lone wolf" language that makes it easier for the government to surveil suspected terrorists who don't have any clear association with a known terrorist group.