It was a normal TV interview.
Then it wasn't.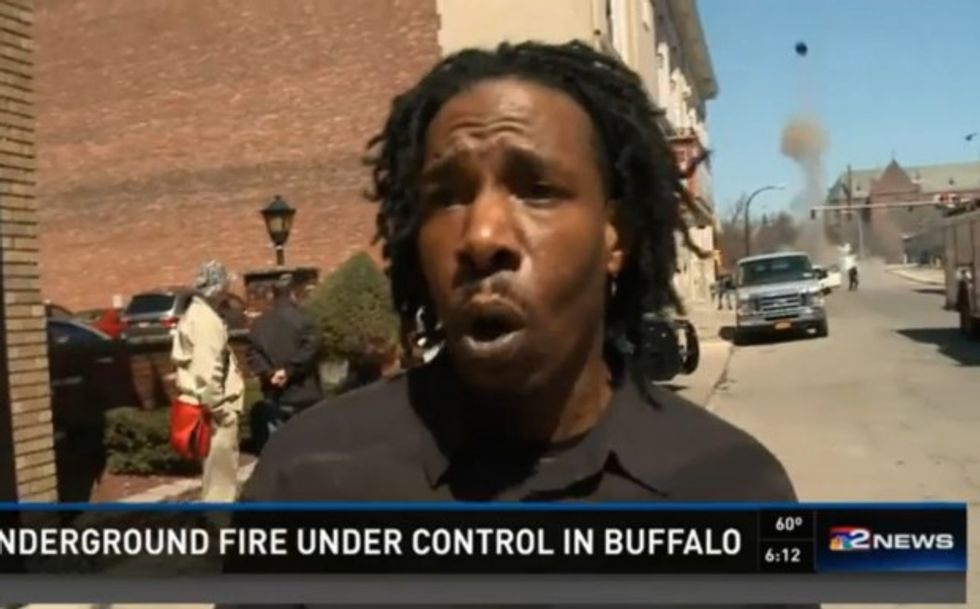 Image via WGRZ-TV
WGRZ-TV was reporting on an underground electrical fire in Buffalo, New York, interviewing locals about the experience when something unexpected happened.
As one man was commenting on the incident, a massive explosion rocked the scene — and a manhole cover was rocketed into the air.
Manhole covers can weigh some 300 pounds, meaning the flying metal disc could easily kill a person.
WGRZ captured the agonizing moments the cover flew as people below shouted, "Heads up, heads up, heads up!"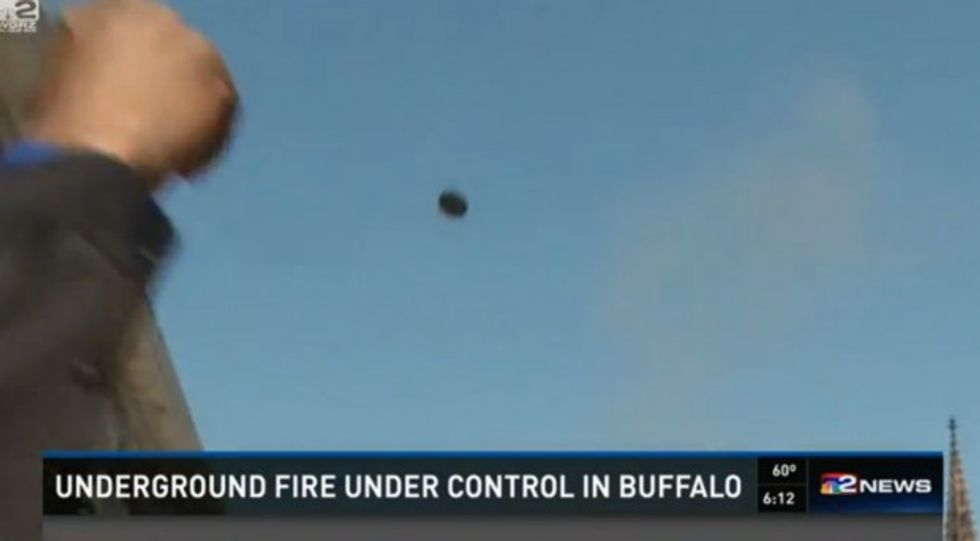 Image via WGRZ-TV
The cover slammed to the ground near workers' vehicles.
One person seemed very close to being crushed, but narrowly escaped.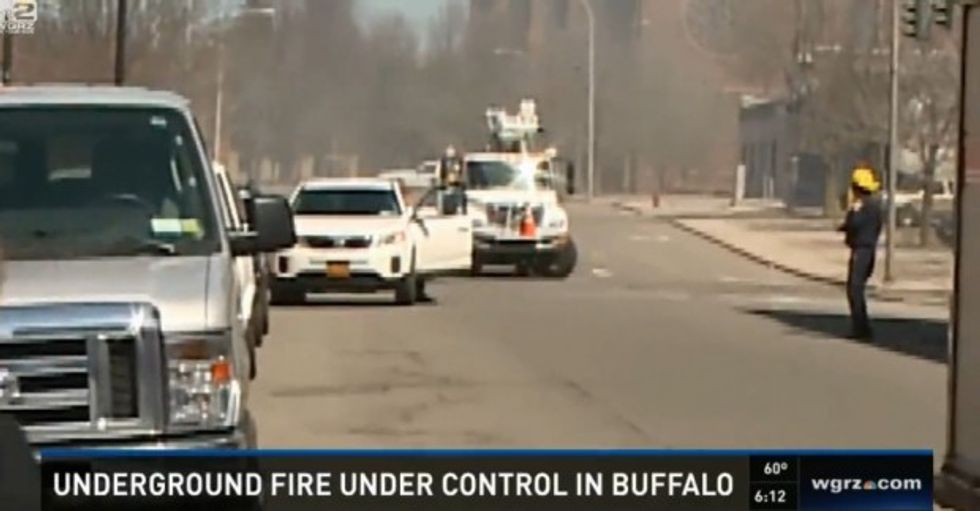 Image via WGRZ-TV
The somewhat ironic part: the entire time the manhole cover was somersaulting through the air, WGRZ was displaying the words "underground fire under control."
No injuries were reported, WGRZ reported.
Watch the incredible footage below:
—
Follow Zach Noble (@thezachnoble) on Twitter