A furious bystander was captured on video accusing a man dressed in uniform of "stolen valor" at a bar in Sunrise, Florida, sparking a heated exchange that appeared to have nearly spun out of control.
Eric Coins uploaded the video of the confrontation on YouTube on April 10, alleging that the man dressed in a "battle ready uniform" was trying to pick up girls and get "sympathy drinks" by pretending to be a soldier. In the video's description, Coins said the man got tripped up after a few basic questions and couldn't even say where he received his infantry training for boot camp.
Things got immediately tense after Coins finally came out and accused the man of committing a "federal offense" by pretending to be in the military. Federal law prohibits the impersonation of a military officer if the individual is attempting to obtain money, property or other "tangible" benefit.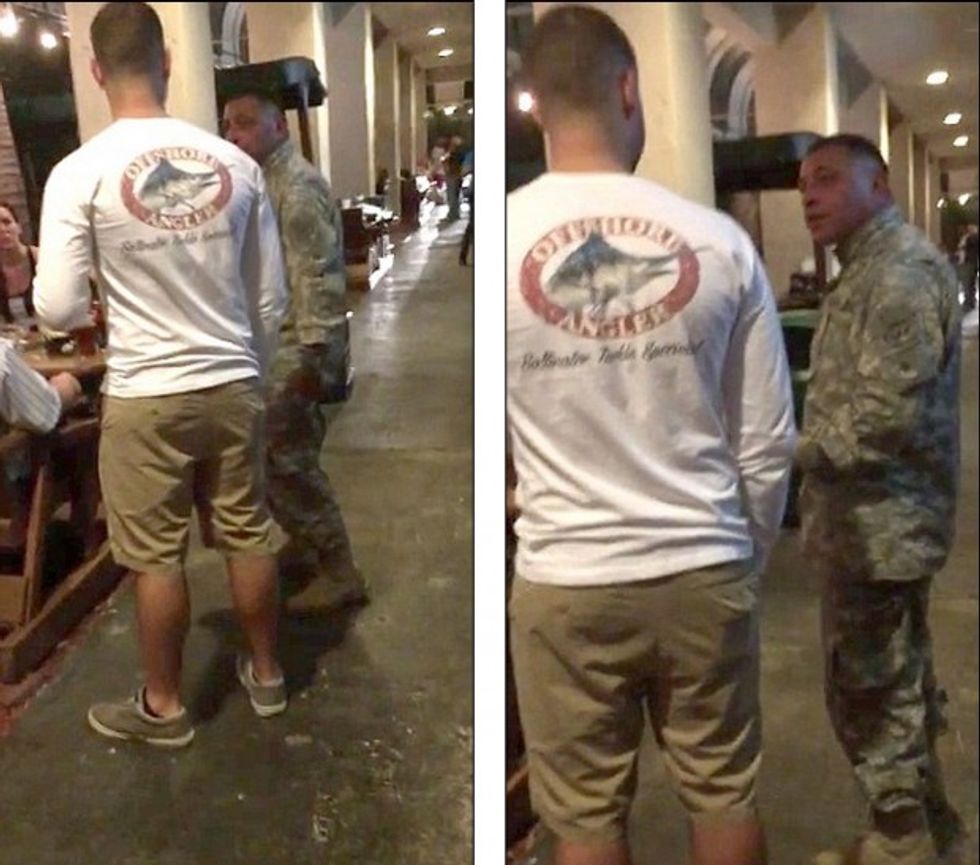 Screengrab via YouTube/Daily Mail
"Do you know know where infantry camp is? It's in Fort Benning, Georgia," Coins is heard saying in the video. "Do you realize what you are doing is a federal offense?"
"Come on, call the cops," the man in uniform responds. "F*** you! F***ing try me n***a."
Moments later, the situation went from uncomfortable to explosive as both of the men started screaming at each other.  Coins repeatedly asked the man where his Geneva Convention ID card was, but didn't get an answer.
"That's a federal offense! There are people who f***ing die in that uniform!" Coins says in the video.
"Try me!" the man repeats.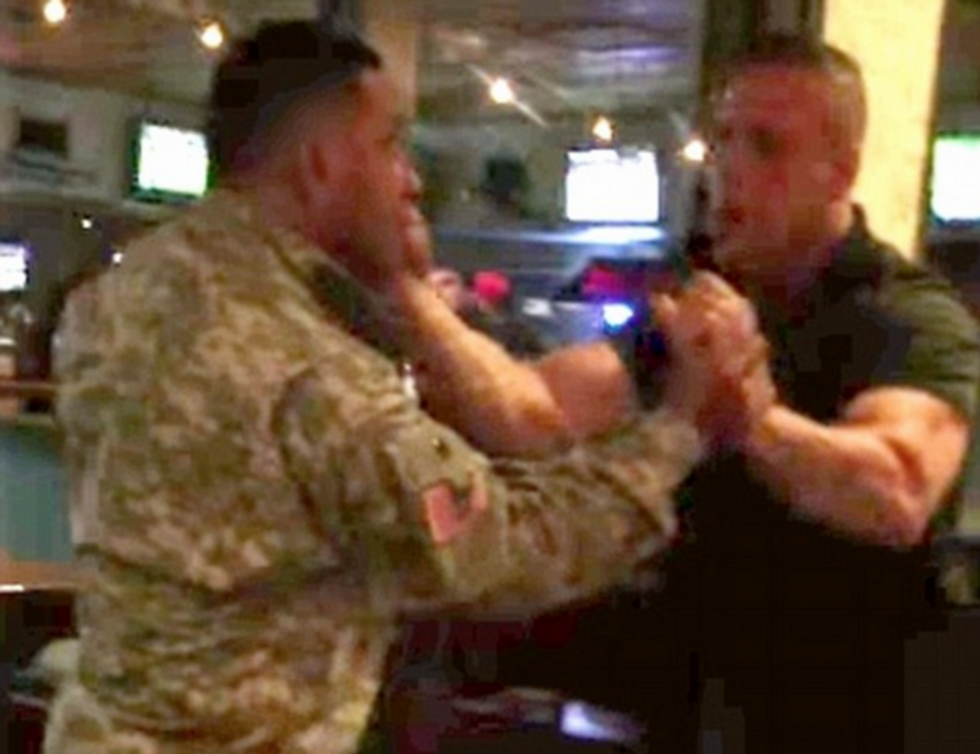 YouTube/Daily Mail
Watch the video below (WARNING: Strong language):
In a second video, bar staff can be seen holding back the man accused of "stolen valor" as they tried to prevent violence from breaking out (WARNING: Strong language):
In the video's description, Coin describes the man as "scum."
"...he's a scum to America and we couldn't let that fly," he wrote.
Messages left for Coins by TheBlaze were not immediately returned.
---