This is a story all about how a baby announcement turned the world upside down so take just a minute to sit right there as a newly-parented couple tells you all about some big news.
An Oregon couple eager to share their baby news must have decided it was too good to just say. That's why they rapped it – to the tune of the popular 1990s sitcom "Fresh Prince of Bel-Air."
Jesse and Mellisa Meeks uploaded the video to YouTube April 5 and in no time it became an Internet sensation.
"It was completely unexpected. Like, that was the last thing we thought would happen, that it would blow up to what it had, or what it has," Melissa Meeks told KPTV.
At the time this story was published, the video had garnered more than 3 million views. It had about 107,000 views on Saturday night and 640,000 views by Monday.
The couple told the outlet they used a cellphone to record their announcement and that they produced it in only five takes.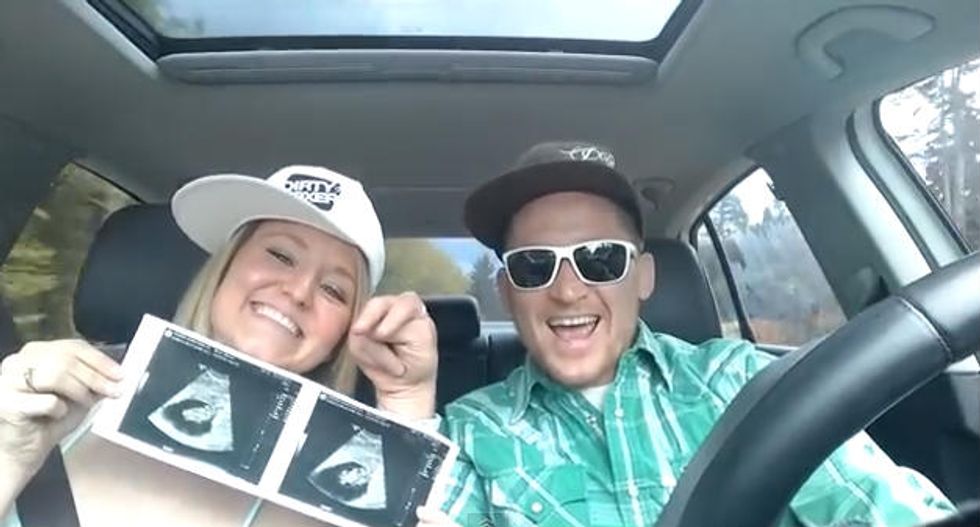 Image source: YouTube
So why "Fresh Prince?"
The Meeks said they wanted to come up with a fun way to tell their distant family and friends.
"So we said let's do a song, or a rap, think of something to do," Mellisa Meeks told KPTV. "And I just started playing around with some words and the Fresh Prince tune kept coming to mind and then Jesse said he was doing the same thing and the same tune was coming to his mind."
The couple said they plan to produce a sequel once they find out the gender of their newest addition.
(H/T: KPTV)
–
Follow Jon Street (@JonStreet) on Twitter