Former Secretary of State Hillary Clinton may have some ground to make up with American voters as even a poll on left-leaning MSNBC.com shows an overwhelming 86 percent say they don't plan on voting for the Democrat in 2016.
More than 54,000 people had voted in the online poll at time of publications — and 47,000 answered they won't vote for Clinton. Only 6,492 people — or 12 percent voted "yes" and another 996 replied, "maybe."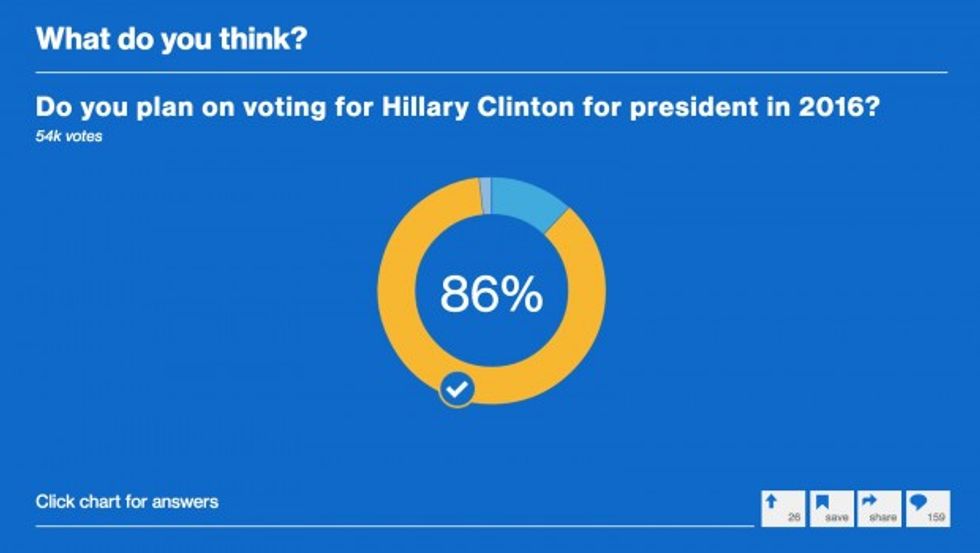 Screengrab via MSNBC.com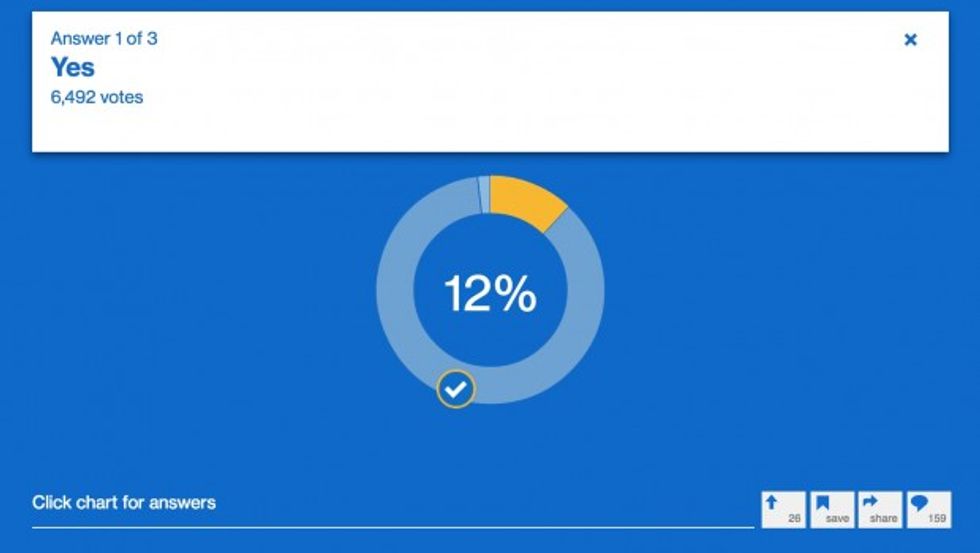 Screengrab via MSNBC.com
Clinton officially kicked off her campaign on Sunday and in the opening act of her 2016 campaign in Iowa, Clinton is currently trying to show Democratic voters that she's taking nothing for granted this time around. She's doing so with a series of smaller, more personal interactions.
Declaring herself a "champion" for struggling families, Clinton laid out four pillars for her campaign for the Democratic nomination, listing the need to build "the economy of tomorrow, not yesterday," strengthen families, fix dysfunctional government, and protect the country from threats. And though she's running in what's expected to be the most expensive election in history, Clinton embraced the idea of a constitutional amendment to get "unaccountable money" out of the campaign finance system.
No stranger to controversy, Clinton will surely face intense criticism from her opponents on things like her private email scandal, Benghazi and her turbulent tenure as secretary of state.
The Associated Press contributed to this report.
(H/T: PJ Media)
---