Glenn Beck on Wednesday said the American people are "absolutely starving" for an honest politician, and voters in 2016 will care far more about authenticity than they have in the past.
"People are absolutely starving for something or somebody that's real. We don't even have to agree with them all the time!" Beck said on his television program. "We just have to believe that they're real. If anyone starts smelling like a focus group or you can tell they're just going after polling numbers ... it is over that fast."
Beck said politicians on both the left and the right have succumbed to "phony politics as usual."
"Nobody's buying into the organic grassroots Jeb Bush campaign," Beck said, and Hillary Clinton "can't even be honest about the fans on her social media sites."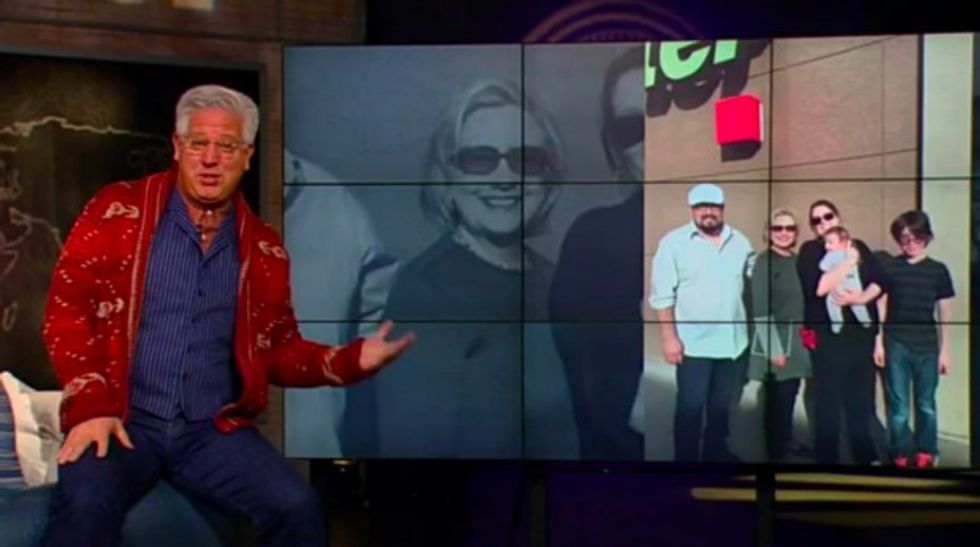 Glenn Beck speaks on his television program April 15, 2015. (Photo: TheBlaze TV)
"Can we return to the authenticity that made us great, or have we reached the point of no return?" Beck asked. "The 2016 election is going to come down to one word, and that word is 'authentic.'"
Beck said he would love to see the presidential election come down to Texas Sen. Ted Cruz (R) and Massachusetts Senator Elizabeth Warren (D), since they are both so honest about their political beliefs.
"Wouldn't you love to have a debate ... where Ted Cruz is like, 'This is the Constitution and this is what I believe. I believe in these founding principles and here's why.' And she says, 'OK, that's fine and everything, but it doesn't really work. ... I believe in Sweden, and we should be more like Sweden. And this is why it works.'"
"To tell you the truth, I think the Sweden argument would probably win at this point in this country," Beck continued. "But I could at least live with it because we'd have an honest debate. And everybody right now is just sick of these lies."
Beck concluded by saying it is time for politicians on both sides "to grow up and start treating us like adults."
"And quite honestly, it's time for the American people to grow up and start acting like adults," he added.
[mlbvideo content_id=75122383]
The full episode of The Glenn Beck Program, along with many other live-streaming shows and thousands of hours of on-demand content, is available on just about any digital device. Click here to watch every Glenn Beck episode from the past 30 days for just $1!