MMA fighter Chad George had his opponent pinned in a chokehold with over a minute left in the first round at Bellator 136 this week; his victory seemed imminent.
When it appeared that he had successfully choked out his opponent, Mark Vorgeas, George had a tough decision to make -- because the referee didn't immediately call the fight.
George made the decision to stop choking Vorgeas — and then actually had to plead with the ref to put an end to the fight.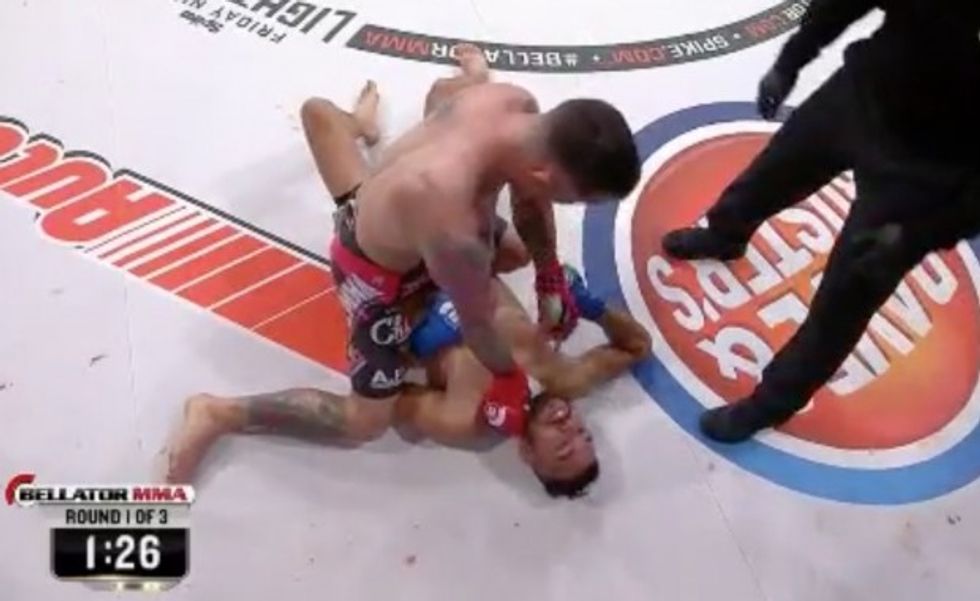 (Screengrab)
"He's out!" George can be heard screaming.
"No he's not!" the ref replied.
"Yes he is! Yes he is! He's out!" the fighter urged.
Finally, the referee called the fight.
"I have never seen that before in my life! They were literally arguing over whether or no he was out!" one of the announcers said. "He was completely out!"
Watch the video below:
(H/T: Bleacher Report)