It was an interview that gave a whole new definition to the word, "awkward."
An interview with New Zealand rugby player Joe Wheeler was interrupted when one of his teammates, Fumi Tanaka, curled up next to him on the couch – in his underwear.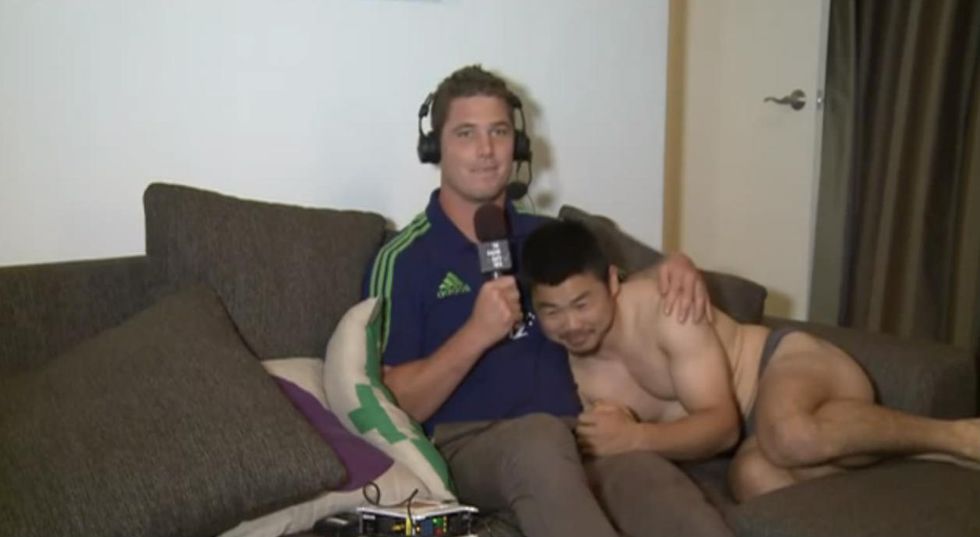 Image source: YouTube
The sportscast anchors immediately started laughing at the stunt but Tanaka, who is Japanese, wasn't letting their amusement get to him. Wheeler tried to play along, running his fingers along Tanaka's arms and even patting his head.
But just when they thought the live interview couldn't get any stranger, well, it did.
"Are you rubbing that man's head just a little bit firmly?" one of the sportscasters asked.
"They like it firm in Japan," Wheeler said to a sudden blip of silence.
When the sportscasters cut back to the players later in the show, another one of their teammates had joined them, albeit fully clothed. Tanaka was still in his underwear, stretched out across the other two players' laps as they stroked his arms and legs.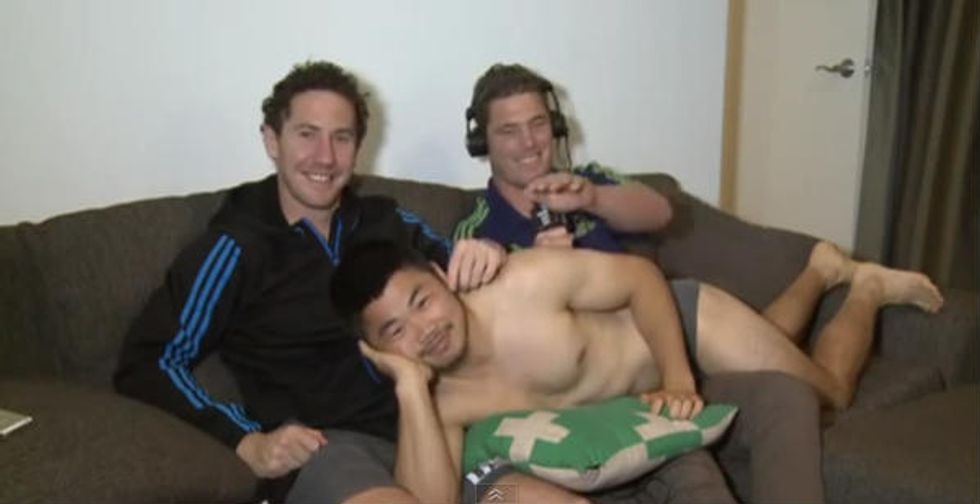 Image source: YouTube
See the incredibly awkward and bizarre interview below:
(H/T: Deadspin)
–
Follow Jon Street (@JonStreet) on Twitter