Witnesses say he committed a brutal, senseless act on a dog.
Then he apparently left his ID next to the animal's body. This is that man: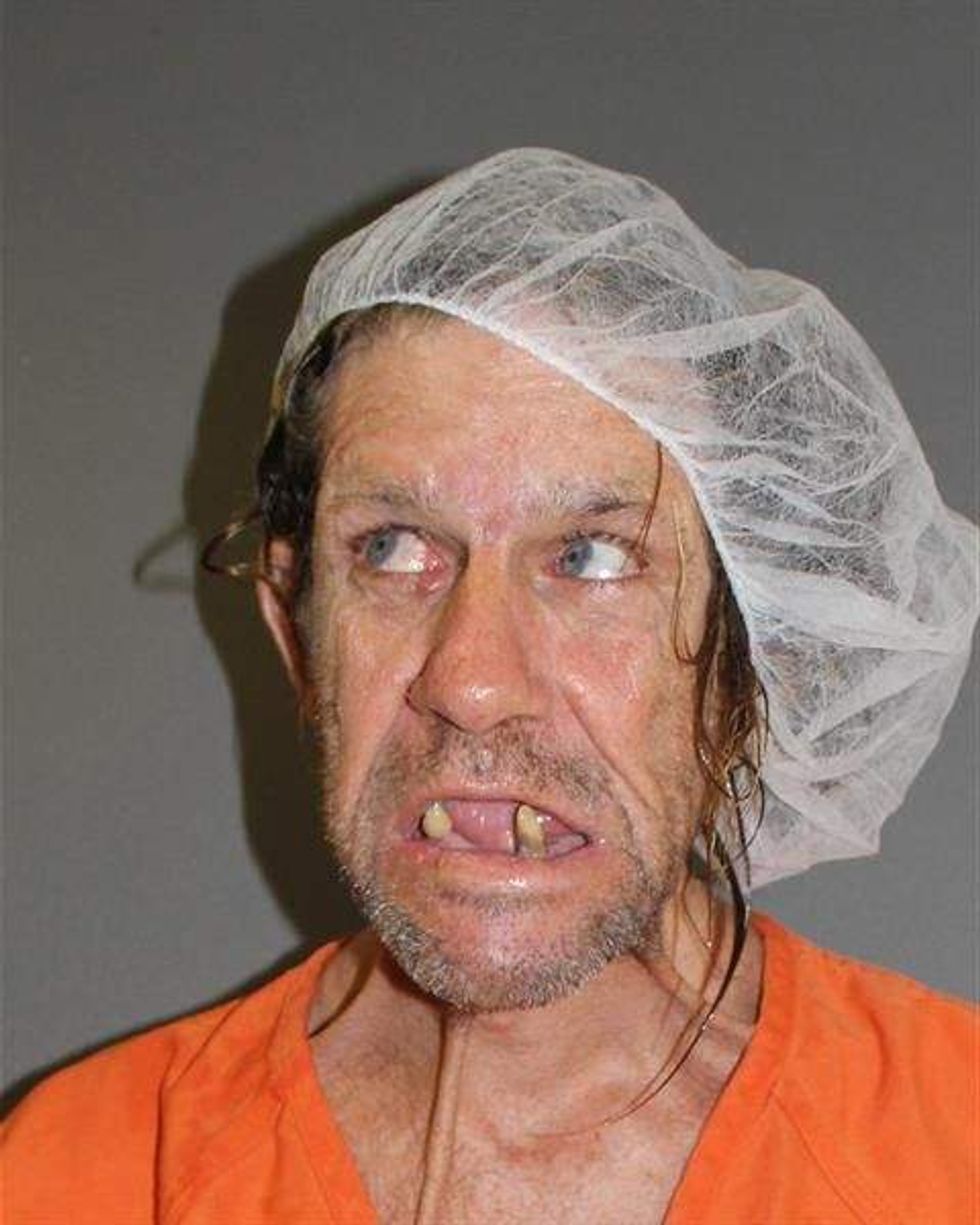 Ray Comer. (Image via the Daytona Beach News-Journal)
Ray Comer is facing felony animal cruelty charges after witnesses say he beat and strangled his young dachshund on a sidewalk in the middle of the afternoon Sunday, the Daytona Beach News-Journal reported.
At least three witnesses called police around 3 p.m. to report seeing the 56-year-old homeless man smacking his dog, Baby Susie, and strangling it to death with a shoelace.
Police had actually cited Comer earlier in the day for having the shoelace around the dog's neck, the News-Journal noted.
The blue lace and pink collar the dog had been wearing earlier in the day were discovered next to the dog's body, police said.
So was Comer's ID.
Cops quickly tracked down Comer, who was wearing nothing but camouflage cargo shorts and told police he wanted to be arrested.
He was being held at the Volusia County Branch Jail on Monday, the News-Journal reported.
His bail: $2,000.
—
Follow Zach Noble (@thezachnoble) on Twitter