Health officials have warned that the Ebola virus can be transmitted through the fluids associated with sexual contact, but  they strengthened their warning after the virus was found longer than expected in a recovered Liberian man.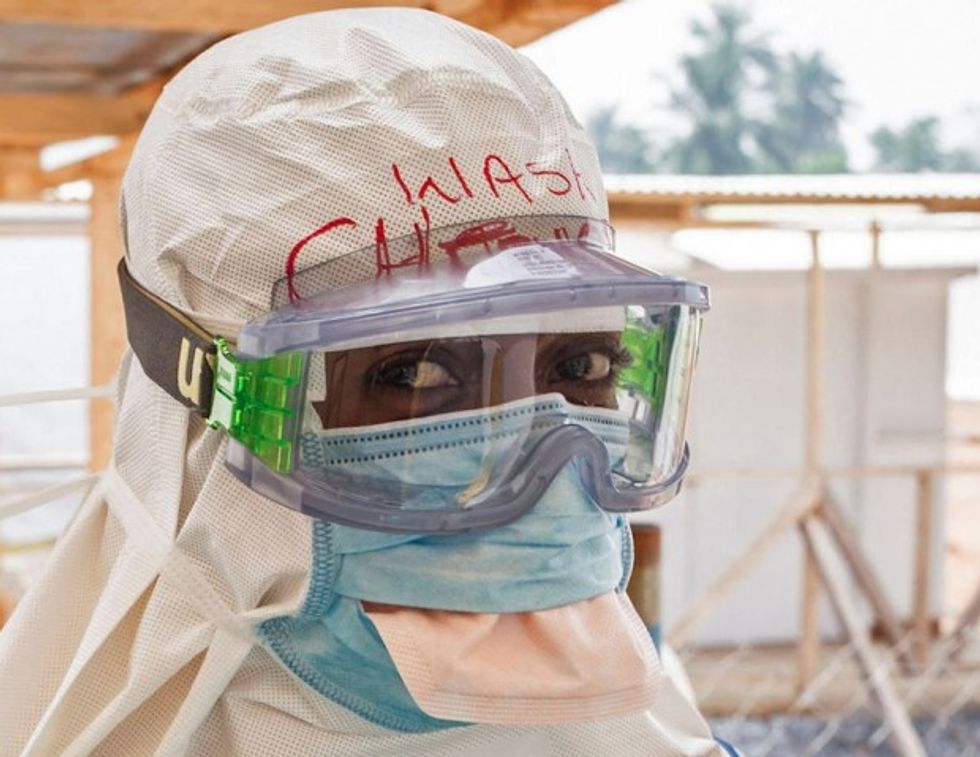 A health care worker wearing virus protective gear before entering a high risk zone at an Ebola virus clinic operated by the International Medical Corps in Makeni, Sierra Leone. Despite the drop in reported Ebola cases, Dr. Bruce Aylward, leading WHO's Ebola response, declared Friday April 10, 2015, that it's too early for World Health Organization to downgrade the global emergency status of the biggest-ever Ebola outbreak in Africa. (AP Photo/ Michael Duff, FILE)
According to the New York Times, the virus was found in the man's semen 175 days after he first developed Ebola virus disease symptoms, which it noted is 74 days longer than its been found in other survivors.
The Centers for Disease Control and Prevention previously said in its transmission guidelines that people should wait about three months after recovery before engaging in unprotected sexual activity. Now, it says that "because sexual transmission of Ebola cannot be ruled out, Ebola survivors should not have sex (oral, vaginal, or anal) until more information becomes available."
The CDC recommends that those who do have sex use a condom.
According to the CDC's latest counts, Guinea, Liberia and Sierra Leone — the African countries most affected by the outbreak that started in 2014 —have seen more than 25,500 likely cases that have resulted in more than 10,000 deaths.
Though the number of new infections have dropped significantly compared to the height of the outbreak last year, the World Health Organization still recently called it an international emergency.
Earlier this month, children in Sierra Leone headed back to school after they were closed for nine months due to the outbreak.
UNICEF representative in Sierra Leone Roeland Monasch said this is a major step toward the normalization of life in Sierra Leone and that education is a key part of recovery.
Sierra Leone's Ministry of Education, Science and Technology said it hopes that the year's academic curriculum can still be covered.
UNICEF Sierra Leone said it has facilitated the training of 9,000 teachers in Ebola prevention, safety guidelines and psycho-social support.
—
The Associated Press contributed to this report.