A 13-year-old in girl in India reportedly wrote a letter to her high school principal begging to be saved from a planned child marriage that her parents have committed her to.
After Duli Hembrom failed to convince her mother and father not to force her to get married, she reportedly turned to her unnamed principal in hopes of finding last-ditch support, with the contents of her purported letter gaining a fair bit of attention, according to the India Times.
"My parents have fixed my wedding on April 22," she reportedly wrote in the letter. "I do not want to get married."
Hembrom also mentioned an oath that she reportedly took when she entered Milan Mithi Uchha Vidyalaya, a high school in India, Hembrom, where she is currently a student.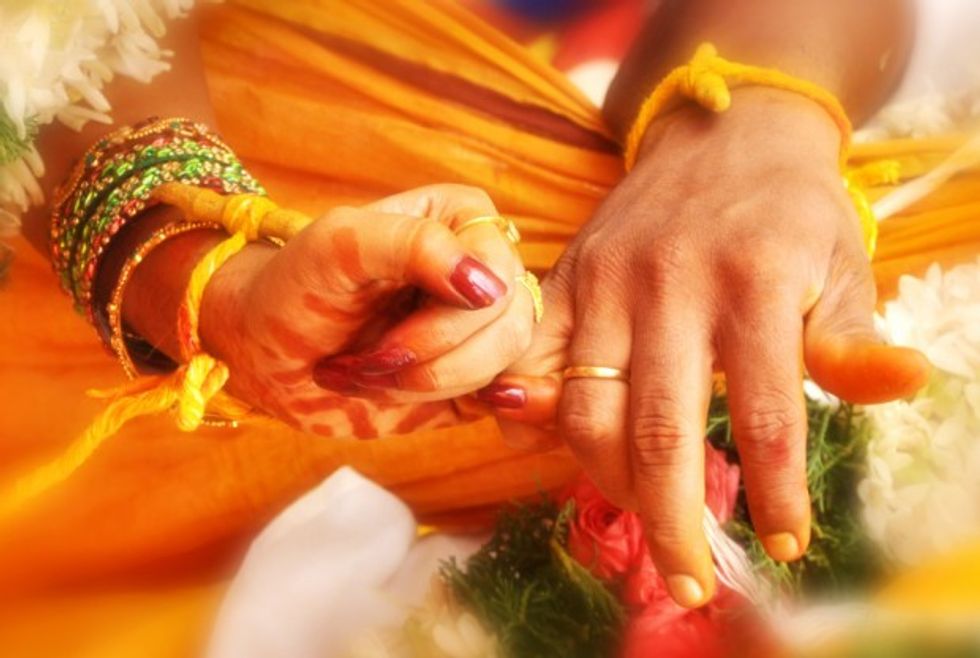 Photo credit: Shutterstock
"I took an oath at the time of admission that I will not get married before I turn 18," she said. "I do not wish to get married early."
But her parents have defended their actions, with her father, Lachhu Hembrom, reportedly telling the Hindustan Times that it is difficult for women to find adults mates, and that child marriage is acceptable in their community.
According to the Inquisitr, it is currently not known whether the family will go through with the child marriage, as Hembrom's story is gaining traction. It is also not known how the letter made its way into media or what role, if any, the principal chose to take in helping the girl.
There's a law on the books in India, though — the Child Marriage Restraint Act — that requires that girls be 18 and boys be 21 prior to marriage. Despite being enacted back in 1929, nearly 52 percent of girls in India are married before age 18, the Daily Mail reported.
The outlet went on to say that child marriage is a major global problem, with an estimated 57.5 million child brides across the world.
(H/T: India Times)
--
Front page image via Shutterstock.com.