Parents of some students at Mitchell Primary School in Kittery, Maine, are criticizing school officials for failing to notify parents before their kids were read a children's book about a transgender child. Superintendent of Schools Allyn Hutton said in a statement that the book was part of a lesson on "tolerance and respect."
The book, titled "I Am Jazz," centers around a child who knew "she had a girl's brain in a boy's body" since she was 2 years old. The story is based on "real-life experience" and is told in a "simple, clear way that will be appreciated by picture book readers, their parents, and teachers."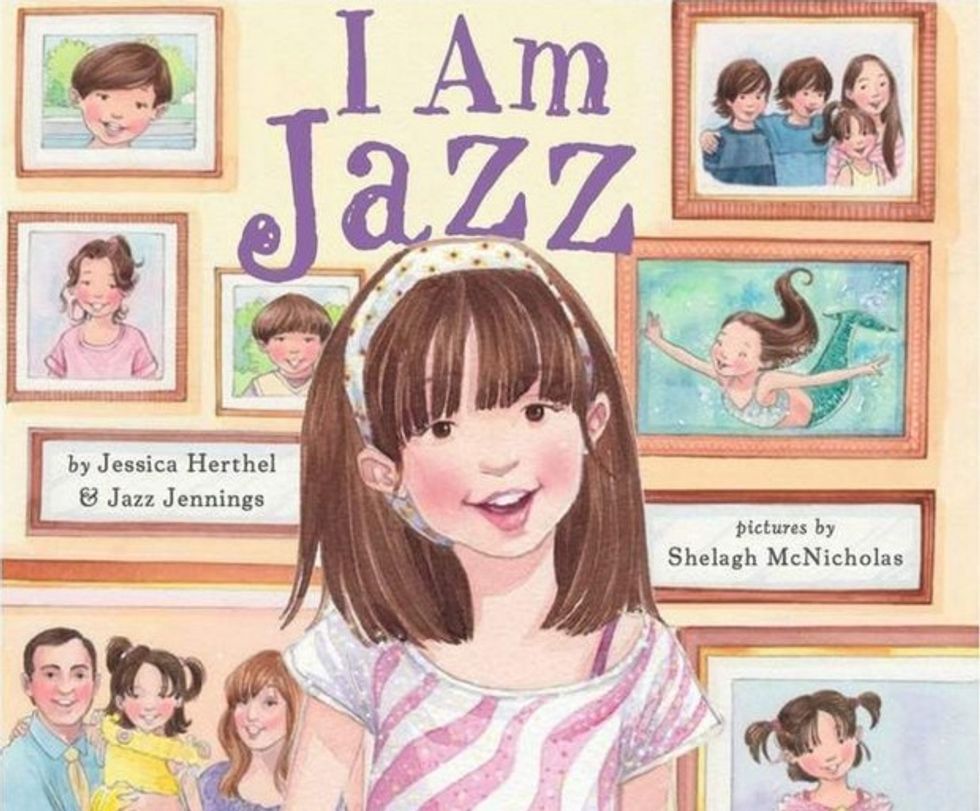 "I Am Jazz"
At least one mother didn't appreciate how the situation was handled, however. She reportedly told Hannity.com in an email last week that she was upset that the school took away her right to have a conversation with her child about the sensitive subject matter.
"I feel like my thoughts, feelings and beliefs were completely ignored….My right as a parent to allow or not allow this discussion with my child was taken from me. It is very upsetting to me that I didn't have an option at all," she said.
Hutton later admitted that parents should have been informed before the book was read to the elementary school students.
"We have a practice of if a topic is considered sensitive, parents should be informed. In this situation, that didn't happen. The whole culture at Mitchell School is about teaching tolerance and respect," the superintendent said, according to Sea Coast Online. "The people presenting the lesson thought (the book) was one more piece of teaching that lesson. In retrospect, we understand that toleration is tolerating people of all opinions."
Hutton claimed most parents were supportive of the lesson.
A father of a transgender student reportedly issued a statement supporting the school's decision:
"We fully support the staff of Horace Mitchell School," it begins. "People in this country, parents in this country are outraged by bullying, teen suicide rates and the depression in children. The staff of Mitchell School is doing something about this. By teaching acceptance and love they are shedding a light on (lesbian, gay, bisexual, transgender or questioning) issues. Reading 'I Am Jazz' by Jazz Jennings to students is a way of showing them that gender can be more complicated than just boys and girls. Some people are born somewhere in between."
Read the full report here.
---