If it happens twice, it's a coincidence. Three times, it's a trend.
The trend started on Saturday, in the game between the Chicago Cubs and San Diego Padres. Cubs fans were already in a good mood as the team was leading 6-2 in the ninth inning when San Diego's Yonder Alonso fouled off a pitch.
Fans in the stands started cheering after noticing a woman on the third base side of the field snagged Alonso's foul ball, catching it in her cup of beer.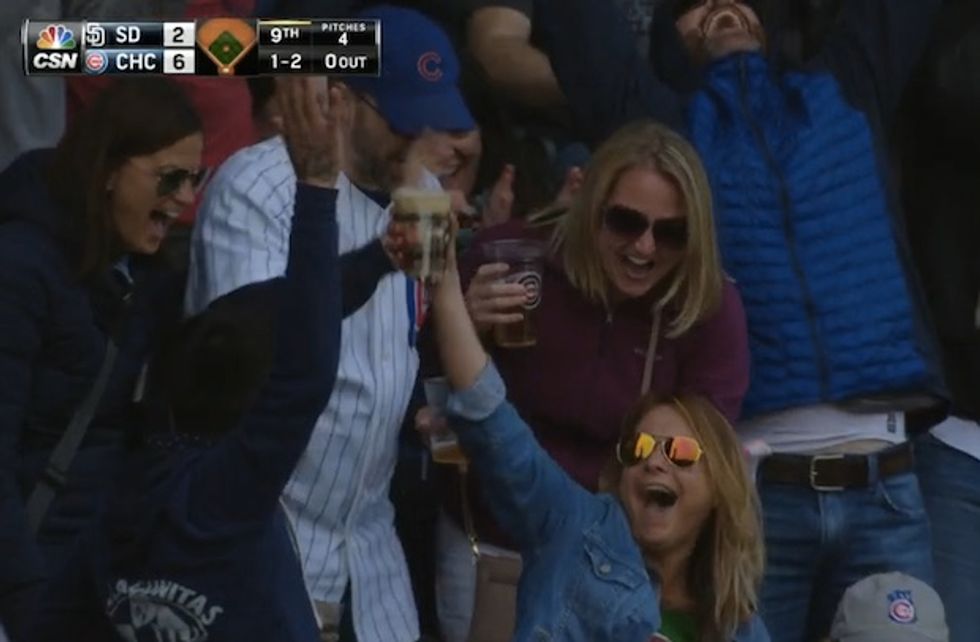 Image source: MLB.com
The young baseball fan earned even more cheers when she chugged the beer to retrieve the souvenir.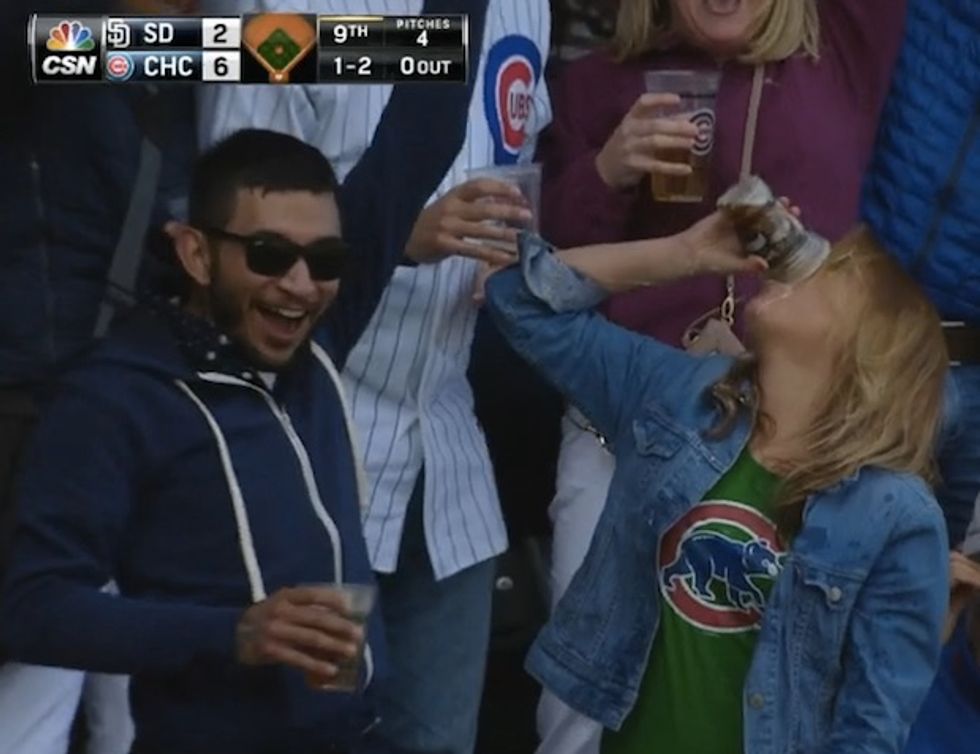 Image source: MLB.com
On the other side of the country, in San Francisco, the beer-cup catch was repeated when a stadium worker flipped a foul ball into the stands.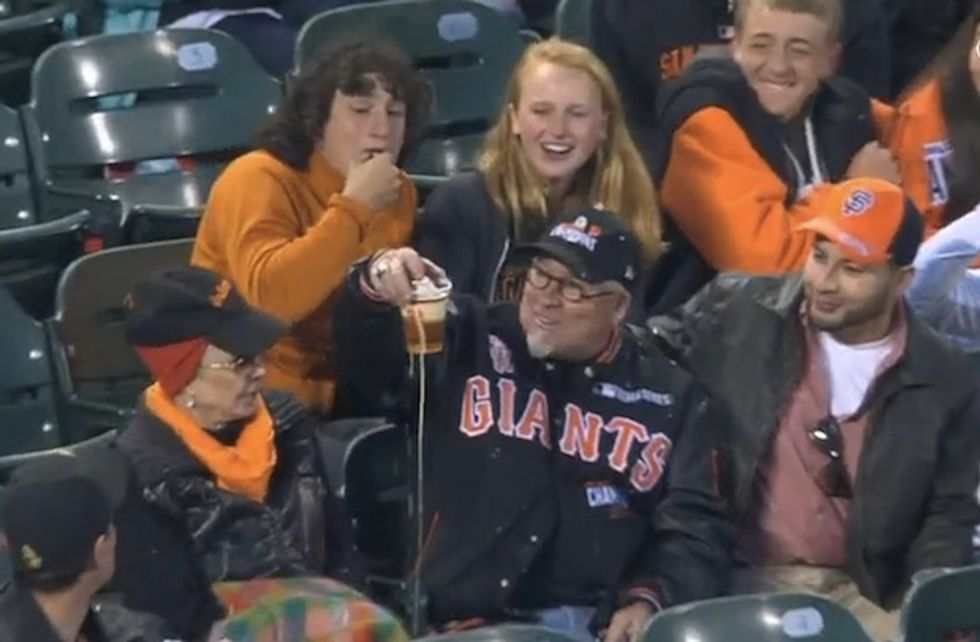 Image source: MLB.com
And, as in Chicago, chugging was required to help remove the ball from the cup.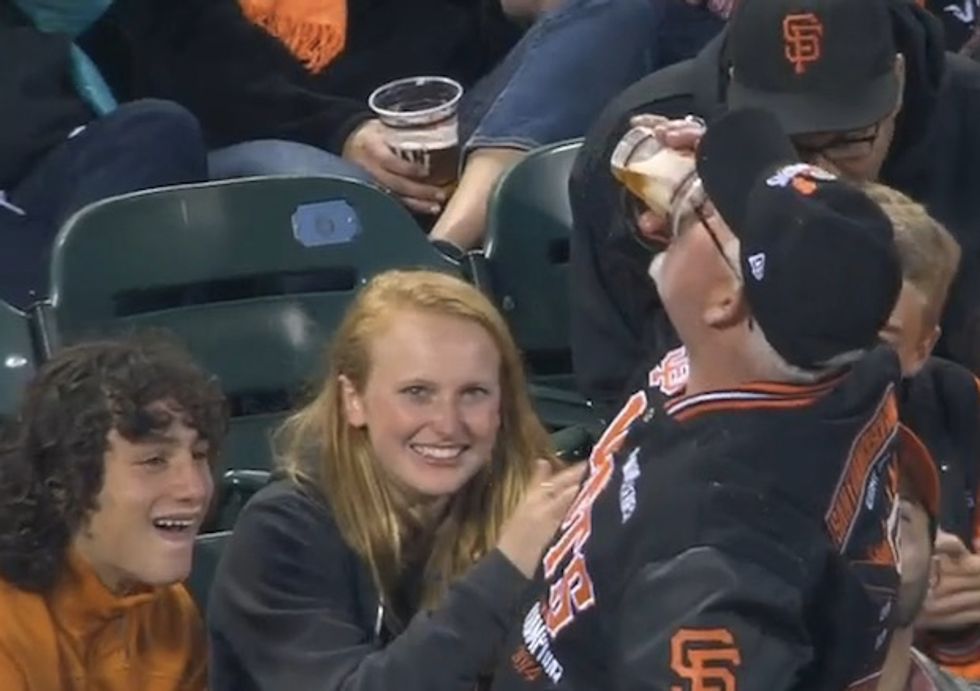 Image source: MLB.com
Sunday, back in Wrigley Field in Chicago, another foul ball landed in the the seats behind third base. This one also ended up in a beer cup, but the fan that caught it placed it there. Of course, he chugged the beer for the TV cameras, prompting the announcer to declare, "a new tradition is born."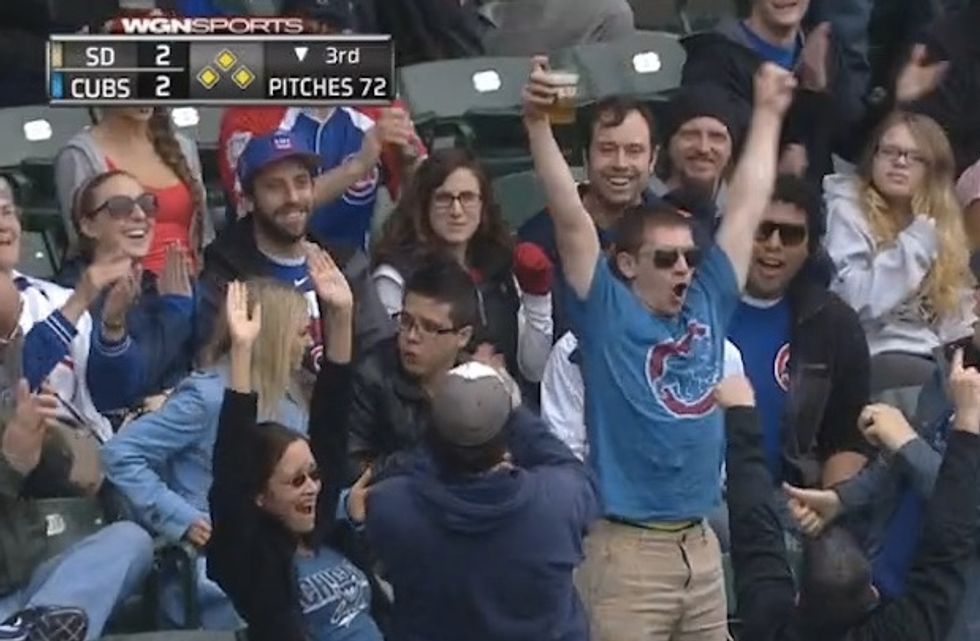 Image source: MLB.com
Watch the montage of all three events, courtesy of Major League Baseball:
__
Follow Mike Opelka (@Stuntbrain) on Twitter.