Google introduced a feature earlier this year that lets users download their entire search history, but some have pointed out that you can also completely delete it, which might be a good decision from a security or data tracking standpoint.
According to Venture Beat, Google released this download feature in January, but it just recently got attention when it made it onto the Google Operating System blog, which is an unofficial Google news and tips website.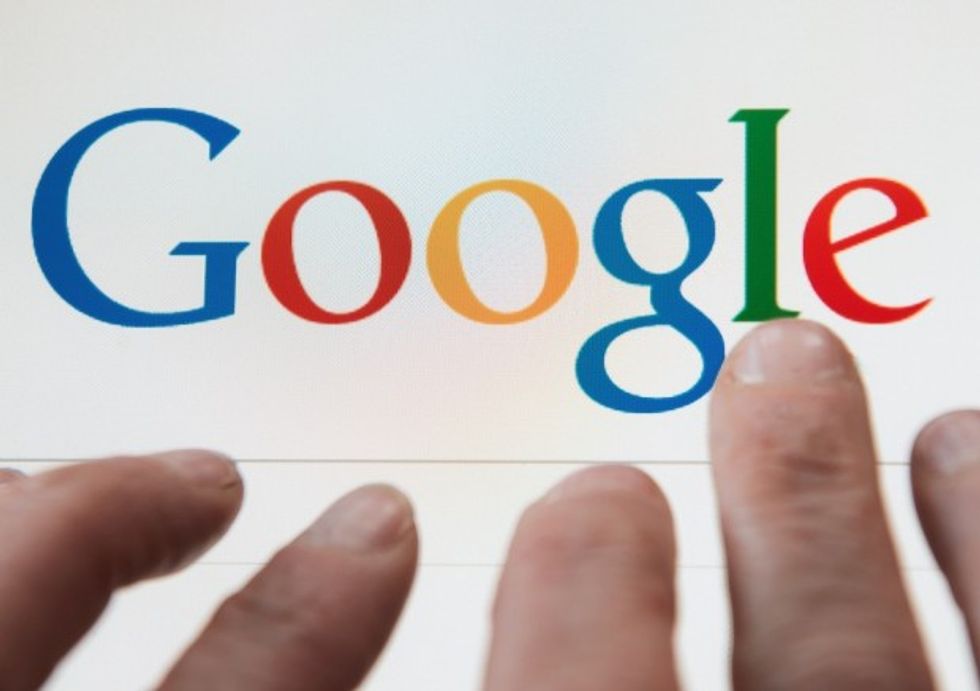 PHILIPPE HUGUEN/AFP/Getty Images
"You can download all of your saved search history to see a list of the terms you've searched for. This gives you access to your data when and where you want," Google says of its search history export feature.
Google warns people doing this though that they shouldn't download their search history on public computers and advises them to "protect your account and sensitive data with 2-Step Verification, which helps keep others out of your account even if they have your password." 
When you attempt to download your history, Google even gives this popup emphasizing to users the importance of security here.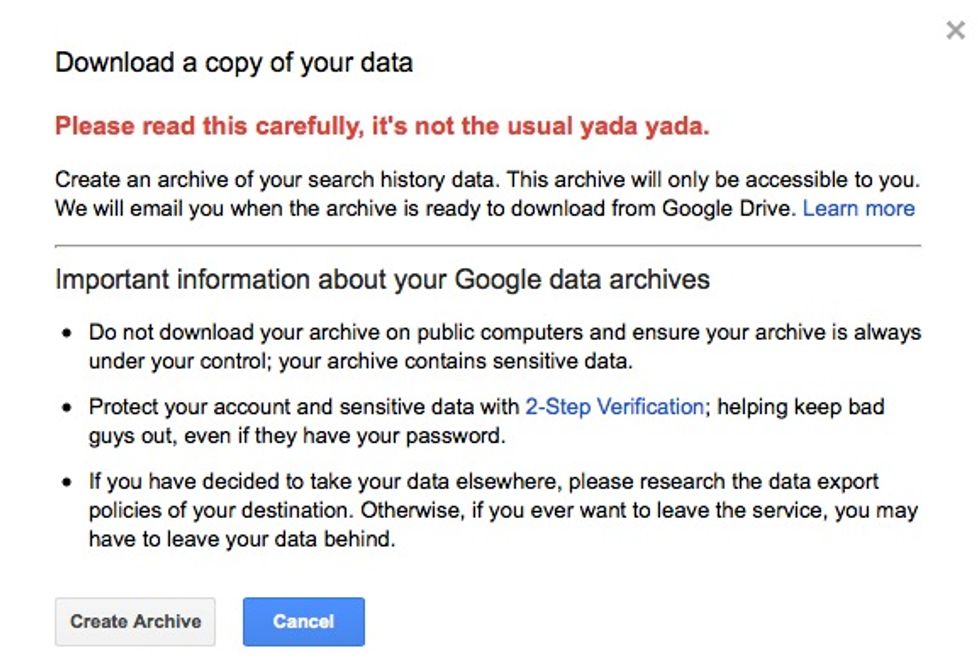 Image source: Google
On this same page, Google includes instructions for deleting your search and browser activity, and Gizmodo's Sean Hollister pointed out why you might want to take advantage of this feature instead of downloading it.
"And then I realized there were dangerous things in my search history," Hollister wrote, providing examples like subject lines of his emails and his street address used when he got directions on Google Maps.
"Your searches and browsing activity are saved in your Web & App Activity when it's turned on and you're signed in to your Google Account," Google explained. "You're in control of what's saved, and you can delete it or turn the setting off whenever you like."
Hollister noted that Google has made it easy for users to delete their search history completely if they wish, noting that in doing so they'll "miss out on some enhanced search results."
Here's how it's done:
Visit your Web & App Activity page.

Check the box next to the items you want to remove.

Click Remove items at the top of the page.
If you don't want Google tracking your search history to begin with, go to your Account History page and click the "pause" button.
Venture Beat explained that letting users download search history is a move toward giving them "a sense of control over their data."
—
Photo credit: Annette Shaff/Shutterstock.com