A 74-year-old grandmother in Fort Worth, Texas, left a would-be robber's eyes "big" as the man nearly lost his life trying to hold her up with a knife on Monday.
While Jewell Turner sat in her minivan outside her doctor's office, she said a man approached her and tapped on the driver's side window. The grandma said she offered the man directions when he inquired — but she had no idea what he really had planned.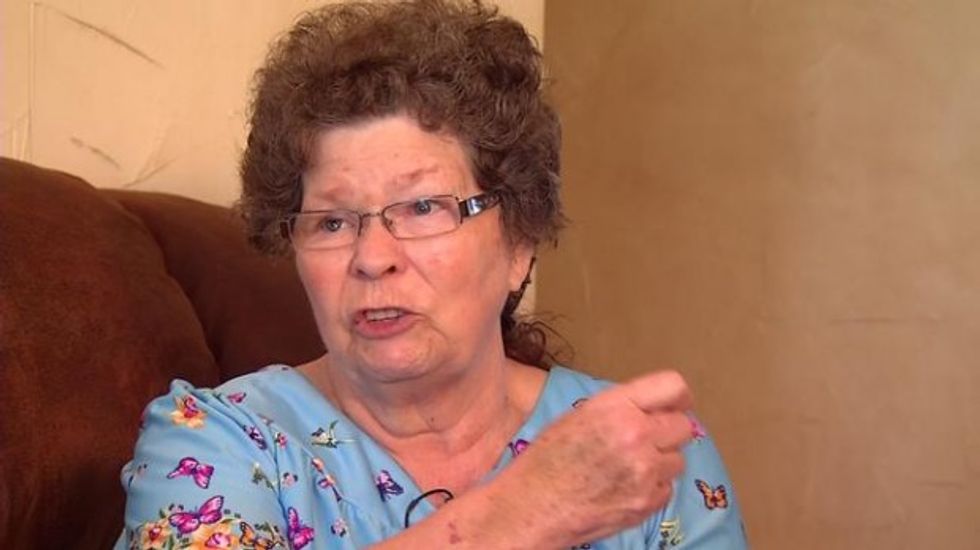 Screengrab via NBC DFW
"Never thought that when I turned my head that that young man would stick a knife to my throat," she told NBC DFW.
The suspect then reportedly threatened, "I don't want to hurt you, but I want your money. And I will hurt you if I have to."
But on this particular day, Turner said, she felt like she should bring her small handgun with her for self-protection. She also had a pocket knife with her, but opted for the firearm for obvious reasons. Within seconds, the tables were turned.
"I just reached down, got the gun and turned around and pointed it to his face. And I told him, I said, 'You back off, or I'll blow your head off.' And his eyes got big and he just backed up and he took off walking down the street like nothing happened," Turner recalled.
"I said, 'Back off or I'll blow your head off'" - Grandma with gun thwarts would-be robber with knife. @NBCDFW at 10 pic.twitter.com/h74xA23IAp

— Ben Russell (@BenRussellNBC5) April 22, 2015
She said the "devastating" incident reminded her that there is a "dark side" to the world. The woman also apparently caught a glimpse of her own "dark side."
"I noticed there was a dark side in me, too. Because when I first pulled that gun on him I actually wanted to shoot him. But I stopped and thought about it," Turner said.
The woman described the would-be robber as a white male in his mid-20s with pale skin and blonde hair, according to NBC DFW. He was wearing a dark hat and came jacket. Reports didn't indicate that police had apprehended or charged the suspect.
As for the grandmother, she said she hopes the incident won't prevent her from seeing the good in people after her life was put in danger trying to help a stranger.
---