A photo of a little girl that was taken at a location in Japan's Kanagawa Prefecture and uploaded to Reddit has created a fair bit of buzz over the past 24 hours, as observers debate the presence of a mysterious image — or figure — that appears to be "standing" behind the child.
The photo, which was originally published eight months ago by Reddit user Obiaruf, finally caught the attention of media outlets this week, with the Daily Mail calling the supposed apparition "a spooky dark visage."
The photo, which shows the little girl standing in front of a body of water, also includes an object that appears not far behind her — an image that looks, according to Obiaruf, like "disembodied boots and legs."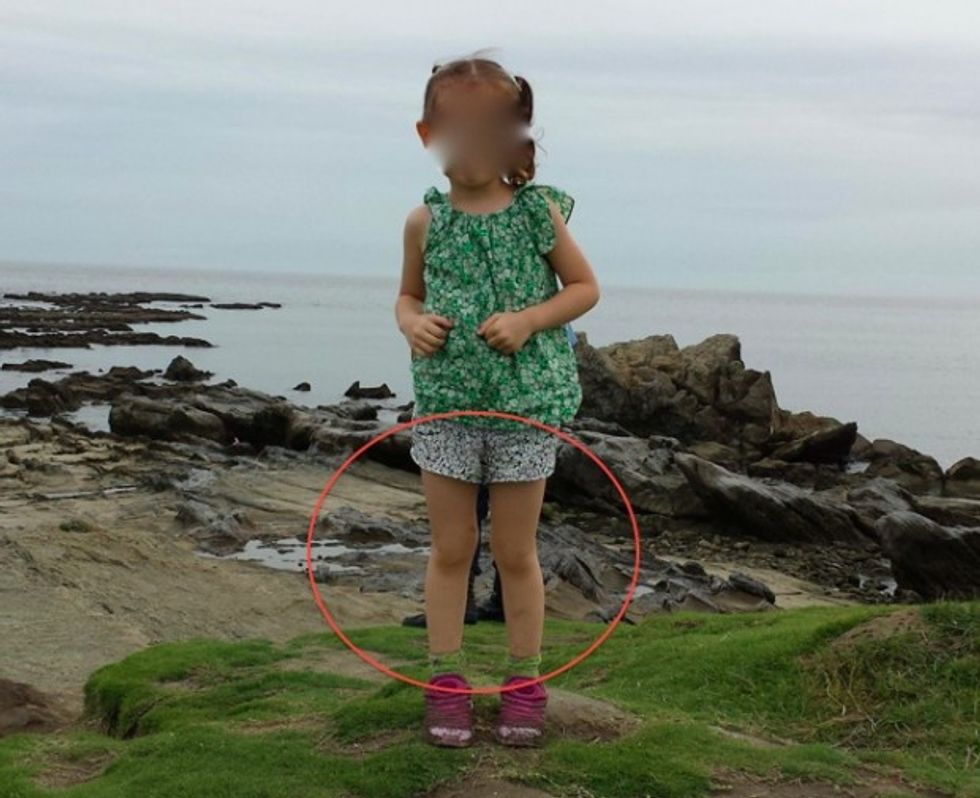 Imgur/Reddit User Obiaruf
"My friend took this pic of his kid in Zushi, Kanagawa prefecture, Japan. He's a bit too disturbed by it all to post himself, so I am doing it for him because I'm fascinated by it and want feedback," the Reddit user wrote, noting that he intentionally blurred the girl's face.
Obiaruf said that no one was behind the child when the photo was taken by his friend. This photo was the only in a batch the father snapped that included the curious apparition, he said.
"I've known this guy for years and trust him," he said. "It has definitely not been P-shopped, but I'm also not saying this is anything — I just want feedback."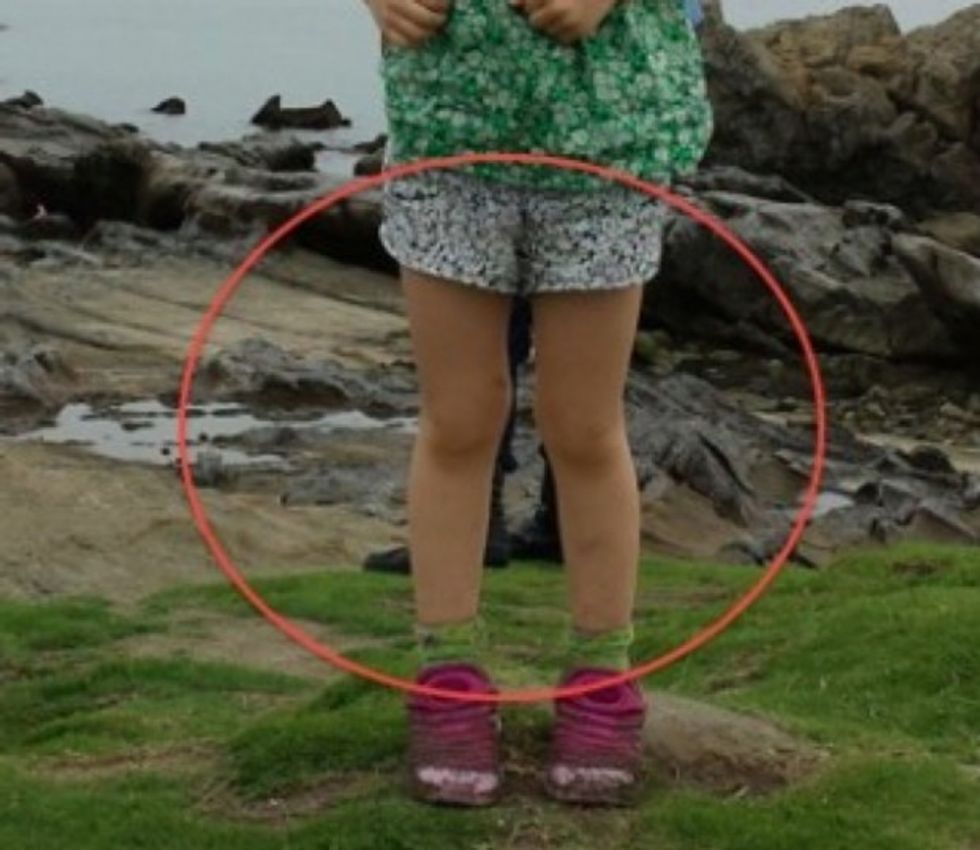 A closer look at the image (Imgur/Reddit User Obiaruf)
Reddit users proceeded to debate the origins of the mysterious image, with some expressing skepticism or dismissing it as a rock formation and others saying that they don't see anything disturbing. A few people admitted that it does look a bit eerie.
"Well it does look quite startling, I agree, when you first see it. However the issue with this set of photos is that there's no other photo that shows the rock formations behind her as they are in the 'spooky' photo — all the others are from further away or different angles," Septicman wrote, asking whether there are other photos that show the rock more clearly, to which Obiaruf said that there were not.
Another user — Infinity_Machine — offered up a theory of his own: that the figure who some believe is standing behind the girl is wearing a U.S. military uniform.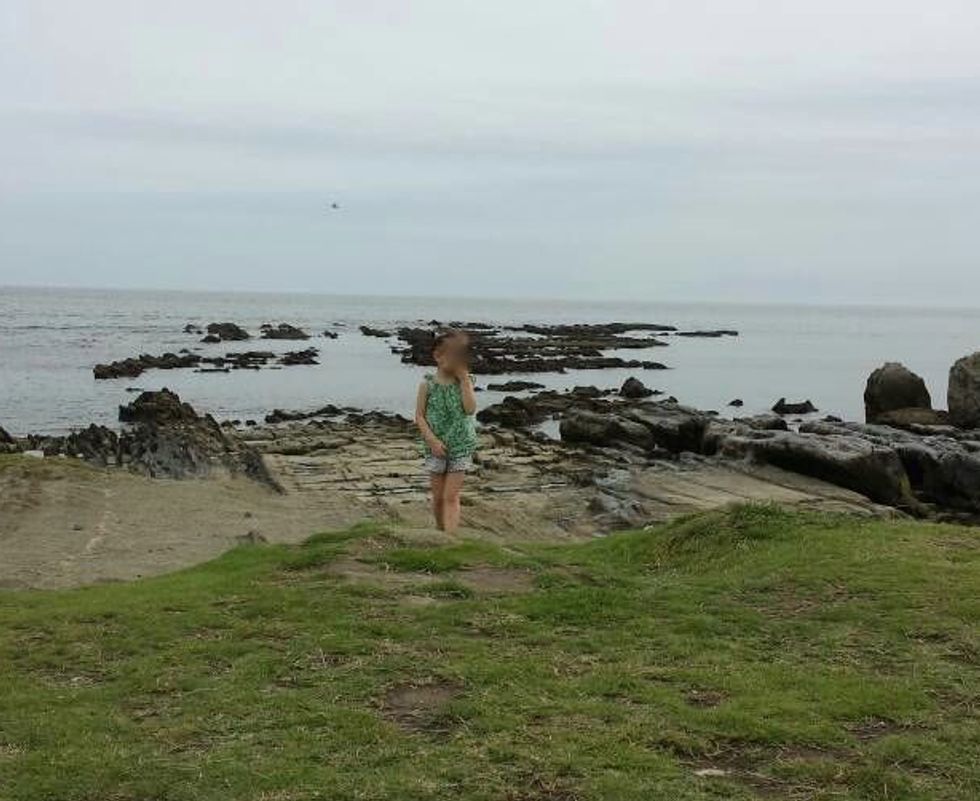 A photo from the same day with no image behind the girl (Imgur/Reddit User Obiaruf)
"If this is real (and OP is not a troll) this is amazing," the individual wrote. "My grandfather was in the pacific theater (Okinawa Japan) in WWII and I recognize what the man in the background is wearing. Its a US Navy Uniform from WWII."
Read the entire thread here. It's possible, of course, that the image was, indeed, Photoshopped — or that the "boots" are an optical illusion.
What do you think? Let us know below.
(H/T: Daily Mail)