The Obama administration's Justice Department announced a settlement agreement on Earth Day that will see oil giant ExxonMobil pay more than $4 million in penalties for "alleged violations" of the Clean Water Act that resulted from a 2013 oil spill in Arkansas.
Under the agreement, ExxonMobil will pay $3.19 million in federal civil penalties, $1 million in state penalties, and smaller amounts to improve water quality in Arkansas and pay legal fees for the Arkansas Attorney General. The total settlement agreement amounts to a bit more than $5 million.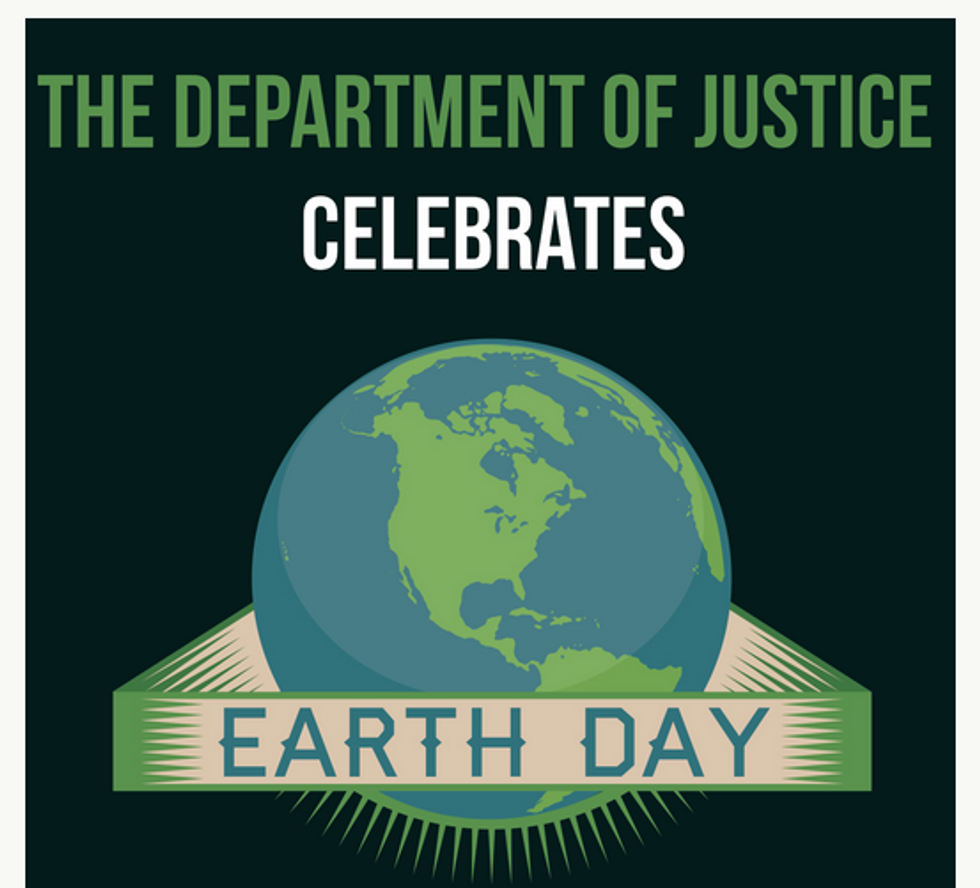 The settlement is the final result of an investigation into a March 2013 oil spill in which "oil flowed through the neighborhood, contaminating homes and yards," the department said. Some were forced to evacuate their homes while it was cleaned up — in total, about 134,000 gallons were spilled from a pipeline.
"This settlement holds ExxonMobil accountable for this very serious oil spill and its disastrous impact on the Mayflower community and environment," said Assistant Attorney General John Cruden. "This agreement is also an excellent example of federal and state cooperation that will benefit public health and the environment for years to come and most importantly prevent future disasters by requiring better pipeline safety and response measures."
Cruden works in the department's environmental and natural resources division, and in a Wednesday blog post about Earth Day, he cited the ExxonMobil settlement as an example of how the department is working to protect the environment. He said priorities this year include litigation involving the Deepwater Horizon spill from five years ago, enforcing the Clean Air Act and combatting wildlife trafficking.
The Justice Department also announced a separate settlement involving alleged Clean Air Act violations by Noble Energy Inc. In that case, the company was accused of failing to prevent emissions of volatile organic compounds in Colorado.
The company was hit even harder than ExxonMobil — it will pay more than $13 million in penalties and environmental restoration costs, and $60 million to upgrade its equipment.